De La Rosa makes best start for D-backs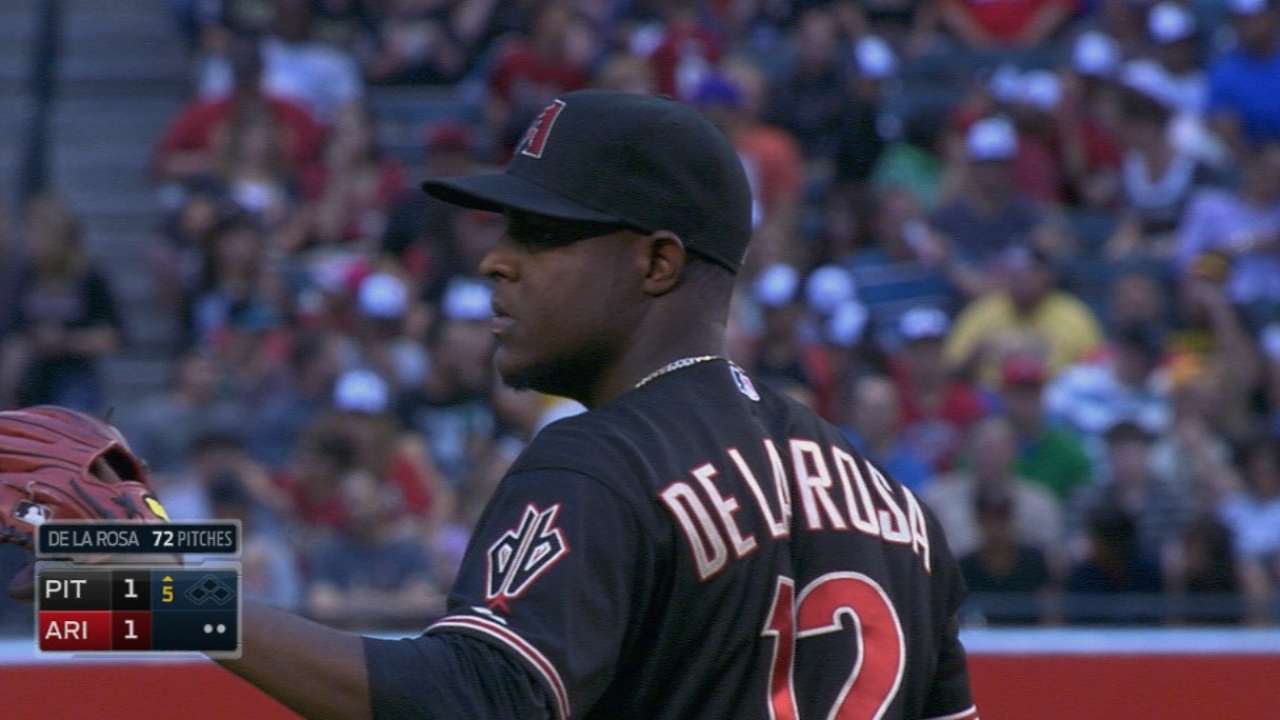 PHOENIX -- D-backs right-hander Rubby De La Rosa has a live arm. There's no disputing that. The goal for the 26-year-old is to consistently put the ball in the strike zone and therein lies the problem. It doesn't happen very often.
But De La Rosa did just that on Saturday night at Chase Field as he battled wits and pitches with veteran Pirates right-hander A.J. Burnett. Both starters allowed only a run in seven innings of a game the Bucs ultimately won, 2-1.
More