Miller, D-backs take rain-shortened win in DC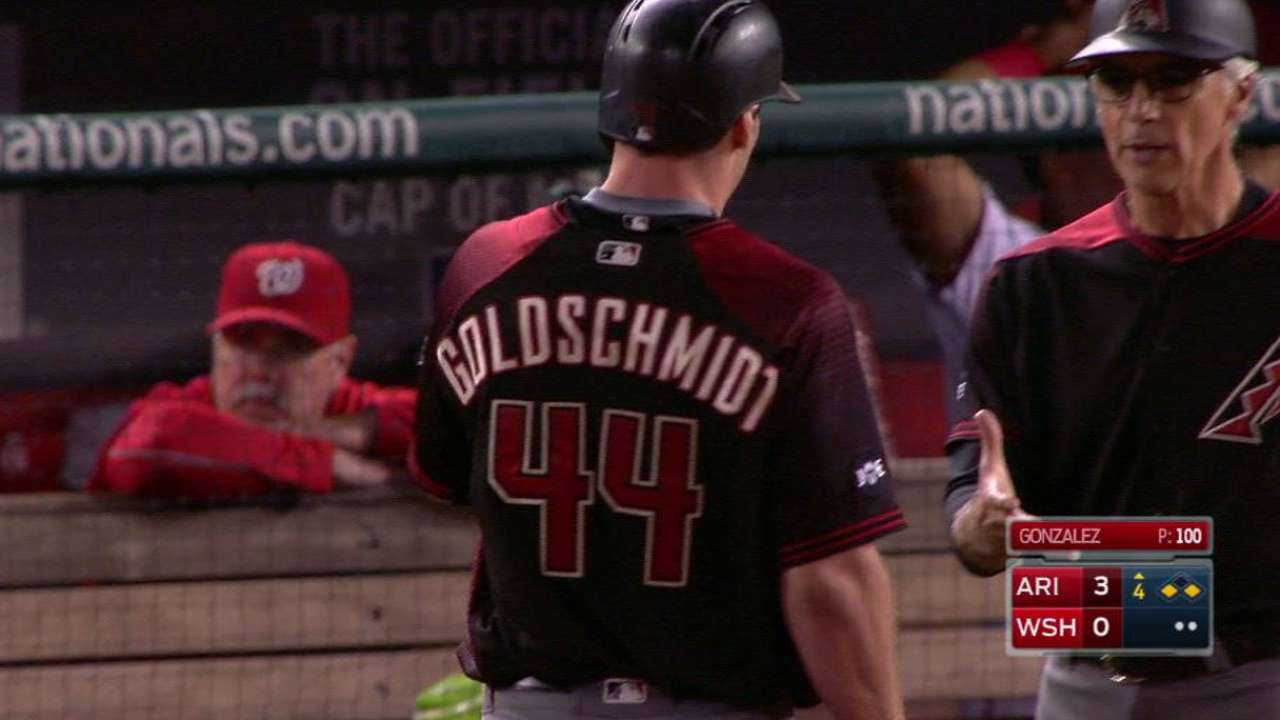 WASHINGTON -- During an interview on a Washington radio station earlier in the day, Nationals general manager Mike Rizzo called left-hander Gio Gonzalez the team's most capable No. 3 starter in the postseason. But in what was likely his final start of what has been an uneven regular season, Gonzalez needed 100 pitches to complete 3 2/3 innings as the D-backs cruised to a 3-0 victory in a 5 1/3-inning, rain-shortened game at Nationals Park on Wednesday night.
"The offense was ready to go," D-backs manager Chip Hale said. "One of things we talked about in the pregame was you never know when you're going to start, whether you're going to start, or how long you're going to play, but you have to be ready to score early."
Continue Reading