Scout Hahn an inspiration through courage
Paralyzed during headfirst slide, member of D-backs' front office maintains positive outlook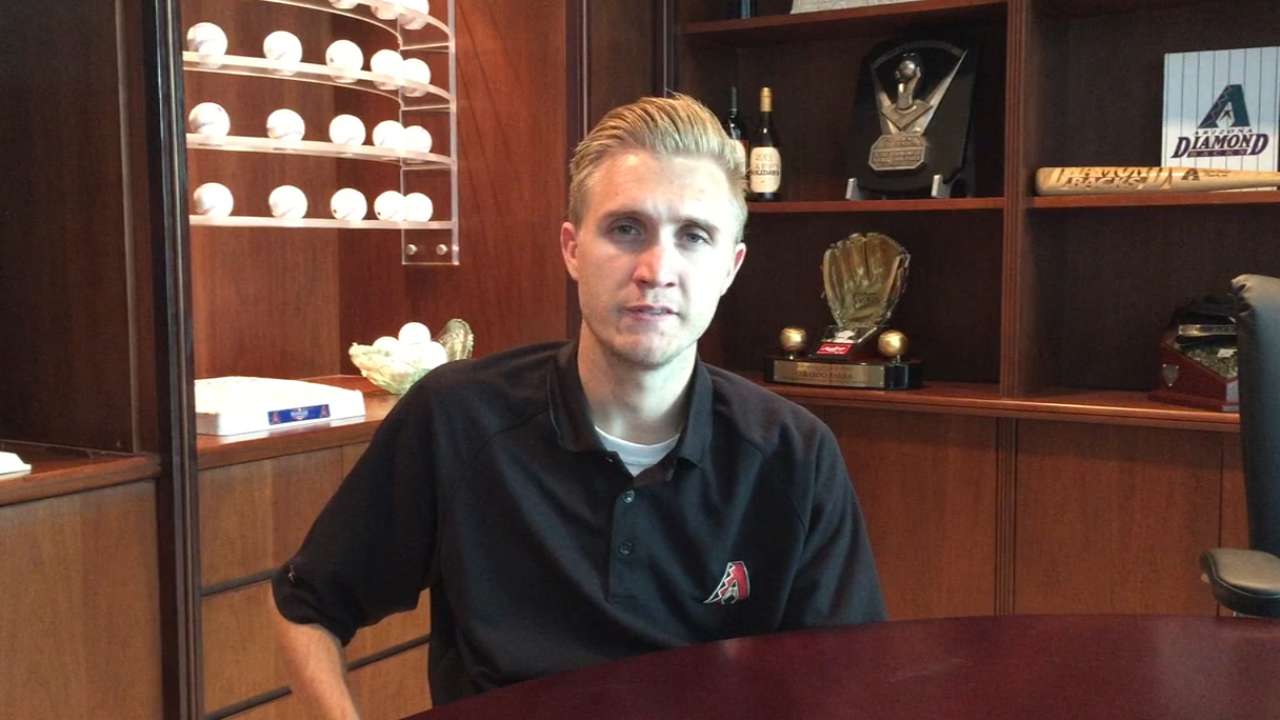 PHOENIX -- The story of a former college baseball player getting a job in scouting with goals of working his way up the organizational ladder is a common one. But the story of 23-year-old Cory Hahn certainly isn't common.
"I definitely think about it all the time, whenever I'm watching a game," Hahn said. "There isn't a day that goes by that I don't actually think about 'What if?' or 'What would I be doing now if I'd never gotten hurt?'"
More
William Boor is a reporter for MLB.com. Follow him on Twitter at @wboor. This story was not subject to the approval of Major League Baseball or its clubs.