Collmenter's shutout extends Giants' skid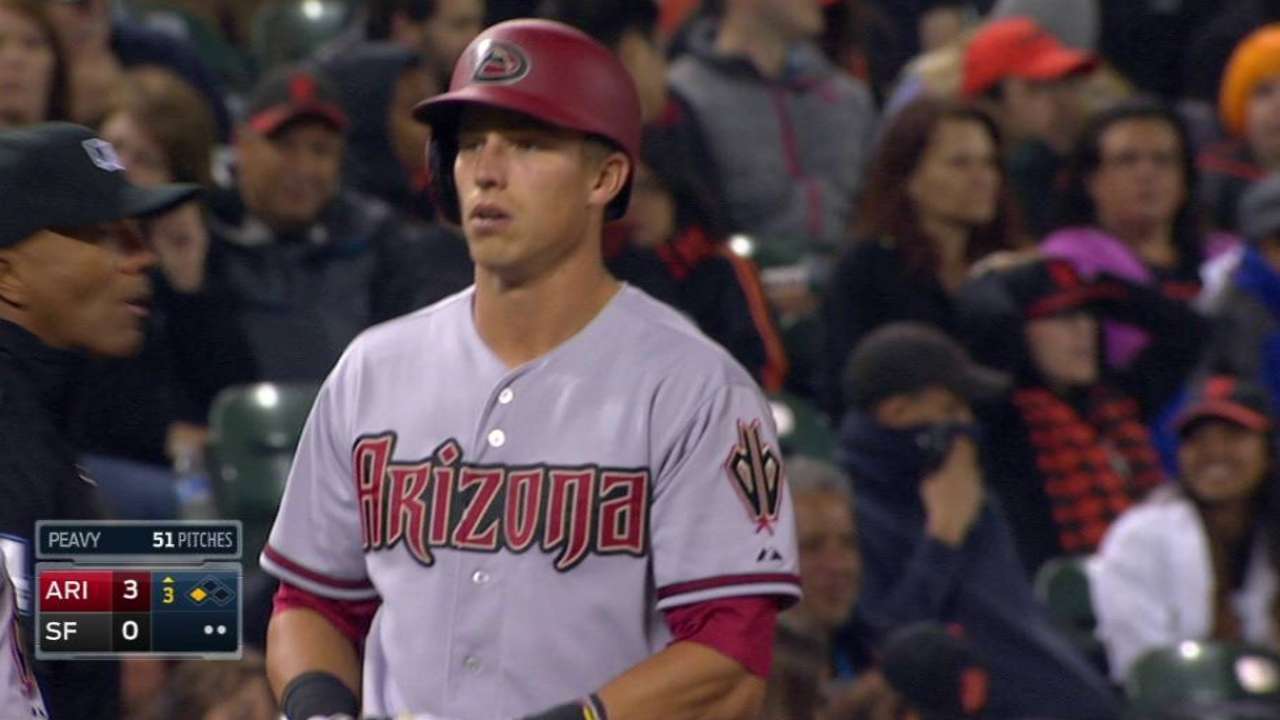 SAN FRANCISCO -- Josh Collmenter established control immediately and strengthened his command as the evening progressed Friday, surrendering four hits in his second career shutout to lead the Arizona Diamondbacks past the San Francisco Giants, 9-0.
Trouble continued for the defending World Series champion Giants, who endured their eighth consecutive loss and were shut out for the third time in that span. Right-hander Jake Peavy could not last past the fourth inning for the second time in as many starts, yielding four runs and eight hits in 3 ⅔ innings.
More