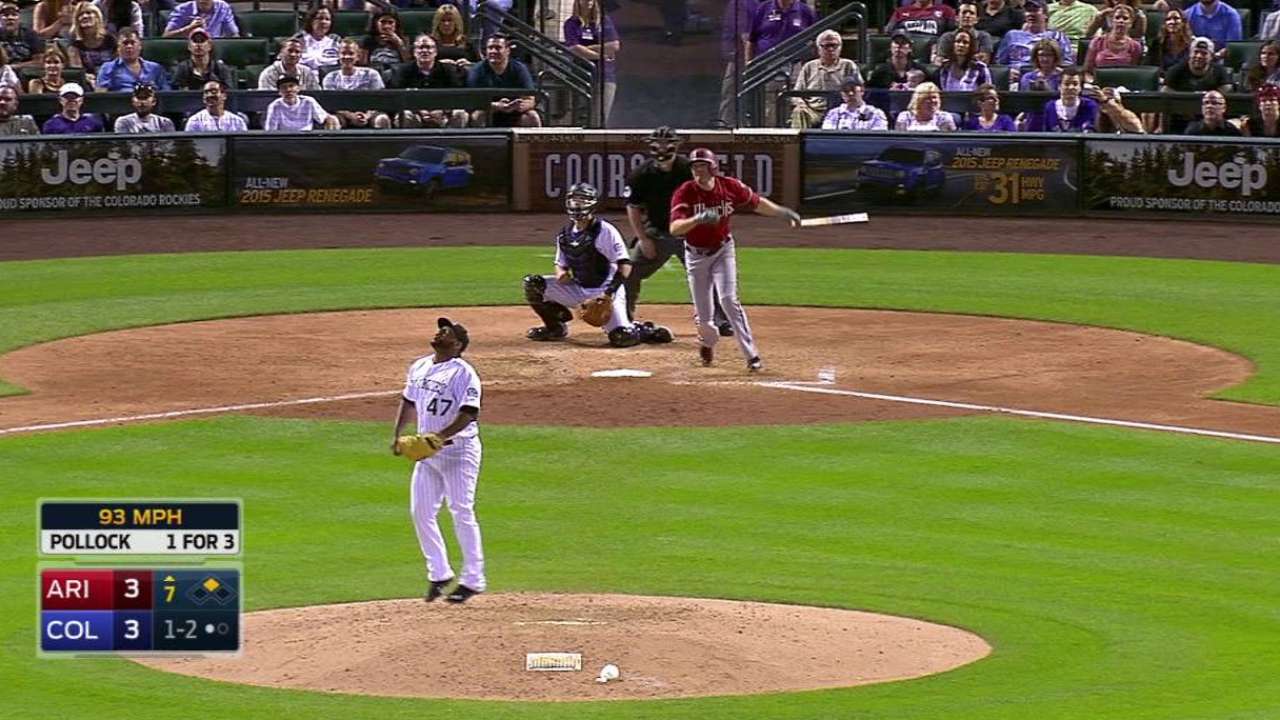 DENVER -- After they watched the Rockies score four runs in the ninth inning for a walk-off win on Monday, the D-backs turned the tables Tuesday night as they scored four runs in the seventh to complete a sweep of a doubleheader with a 5-3 victory at Coors Field.
"It was a really good win," said D-backs outfielder A.J. Pollock, who delivered the decisive two-run homer. "It was really good to have nothing going and then all of a sudden find something late in the game like that and get the win."
More
Steve Gilbert is a reporter for MLB.com. Dargan Southard is an associate reporter for MLB.com. This story was not subject to the approval of Major League Baseball or its clubs.