Passion for hitting fuels Martinez's success
D-backs slugger credits his mentors with crafting his swing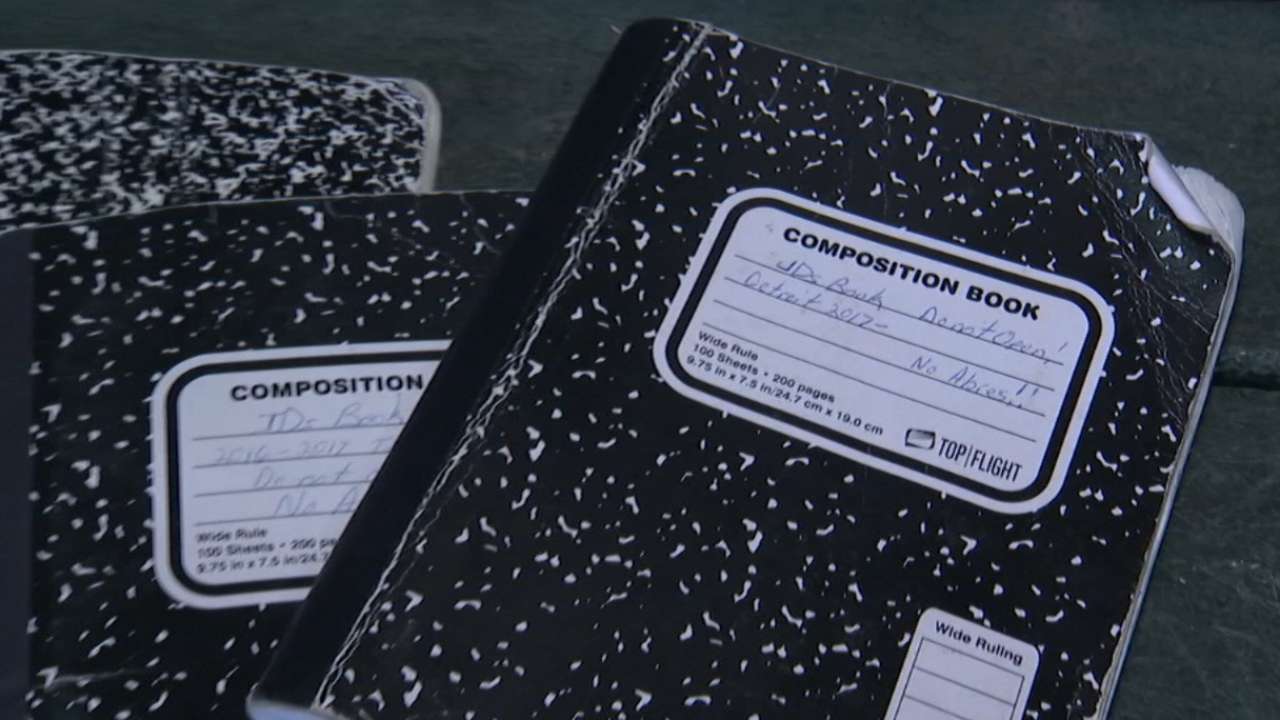 Inspiration can come from just about anywhere: another person, an event, a book, a movie or perhaps a quote. Occasionally inspiration can lead individuals to do great things -- and that was the case for D-backs outfielder J.D. Martinez.
As a child growing up in southern Florida, the Miami-born outfielder -- who clubbed 29 homers in just 62 games with the D-backs this season -- picked up the game of baseball at a very young age, due to a little push from his father, who wanted to ensure that his son stayed away from more injury-prone activities.
Continue Reading
Ian Kraft is a contributor to MLB.com. This story was not subject to the approval of Major League Baseball or its clubs.