Stewart: D-backs want to keep Draft pick
After Arizona gave up No. 13 choice for signing Greinke, GM says things quiet in regard to trades, signings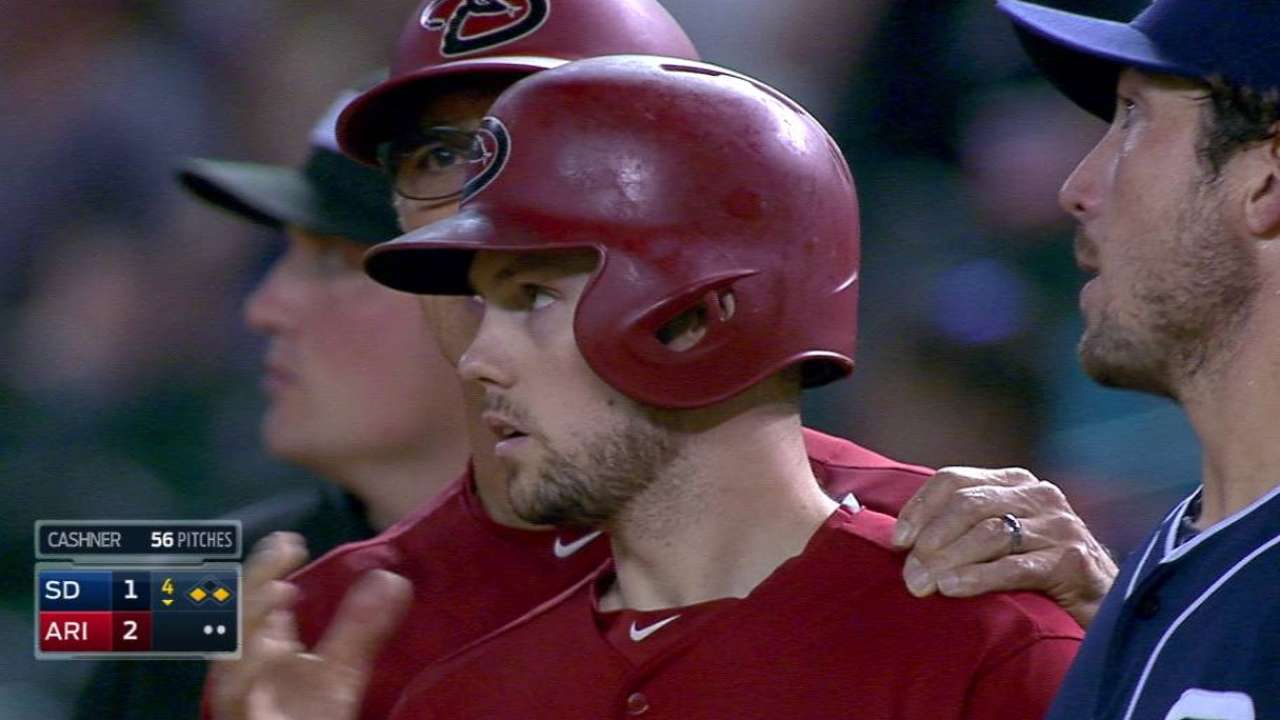 PHOENIX -- With around six weeks to go before pitchers and catchers report to Salt River Fields, D-backs general manager Dave Stewart said things are pretty quiet when it comes to possible trades or free-agent signings.
The D-backs did have some interest in free-agent second baseman Howie Kendrick, but signing him would require Arizona to give up another pick in the 2016 Draft, something that is not appealing after surrendering its first pick (13th overall) for signing Zack Greinke.
"We're not going to give up the pick," Stewart said of the D-backs, who have the 37th selection (Competitive Balance Round A). "It's just tough after we've already given up our first pick. To give up our top two picks, that would be difficult for us to do."
Instead, it sounds like the D-backs will count on more production out of Chris Owings, who struggled offensively last year after having to rework his mechanics following left shoulder surgery, and others as a way to make up for the loss of outfielder Ender Inciarte, who was dealt to the Braves.
The appeal of veterans like Kendrick and Brandon Phillips, about whom the D-backs had trade discussions with the Reds last month, was that both are more proven sources of offense compared to the uncertainty that comes with younger players.
"Only just for the security of it," Stewart said. "We don't have a reason to believe that we're not going to get more production from [Owings], or [Nick] Ahmed, or, for that matter, Jake Lamb or [Yasmany] Tomas. We think those guys are all going to be productive, but when you have back-to-back years of .300 or close to .300 with Inciarte, we did give away some offense. You wouldn't mind knowing that you've got a guy that you know is going to do that vs. guessing on it."
The D-backs have looked into adding an additional bullpen arm, but they have not been able to find the right fit.
"I can tell you it will be difficult to do it by a trade," Stewart said. "So we're going to look through the free-agent market and see what else is left. I think that's the way it's going to have to happen if we're going to do it at all."
Stewart said that he liked the young arms the D-backs have that could compete for spots this spring, which include, among others, Jake Barrett, Enrique Burgos, Dominic Leone, Matt Stites, Silvino Bracho and Evan Marshall.
Steve Gilbert is a reporter for MLB.com. Read his blog, Inside the D-backs, and follow him on Twitter @SteveGilbertMLB. This story was not subject to the approval of Major League Baseball or its clubs.