Greinke progressing, has high hopes for 2017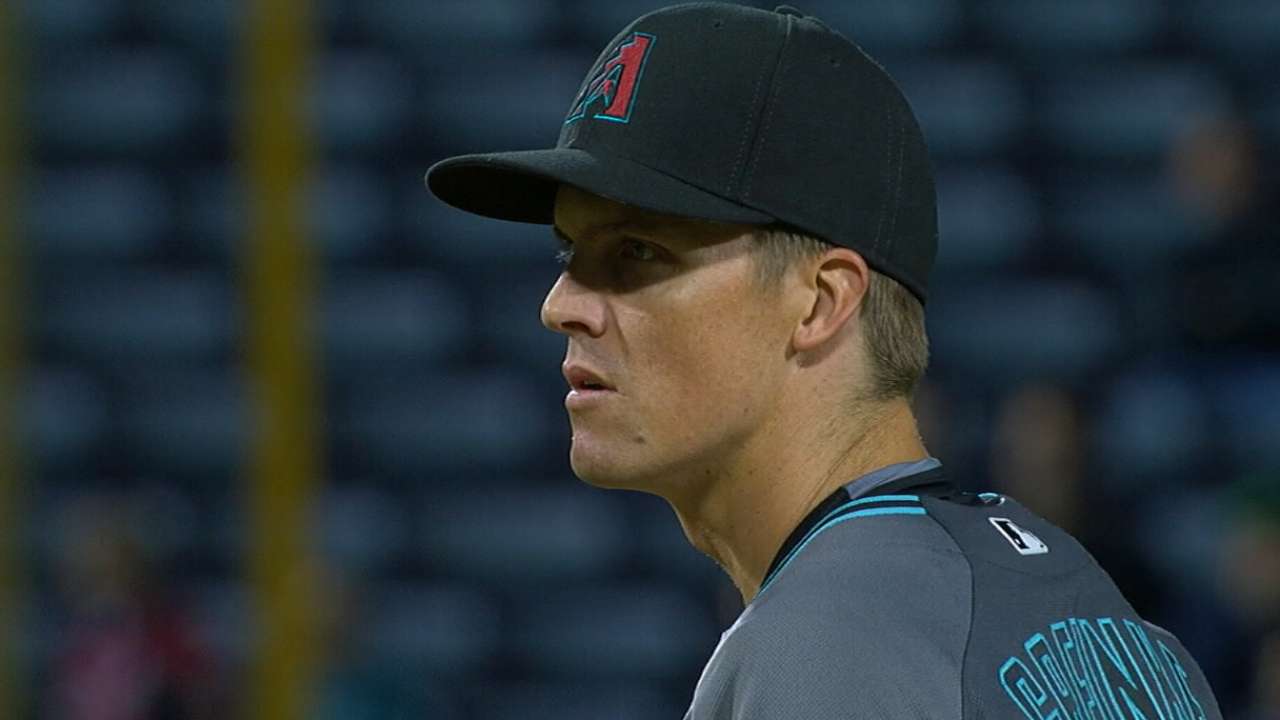 SCOTTSDALE, Ariz. -- While 2016 did not go as expected for Zack Greinke and his Arizona D-backs teammates, the ace right-hander is confident that the script will flip in 2017.
"I still have really high hopes for our team," Greinke said. "I thought we were really good going into last year. We pretty much have the same team or a very similar team. I think we should be good. I'm shocked we didn't do better last year. We have a very talented [pitching] staff. Really good. I think we're a good team."
Greinke was shut down a week early last season after experiencing some shoulder stiffness and he missed a little more than a month earlier in the year with an oblique strain.
While the shoulder issue lasted a little bit into the offsesason he said he is completely healthy now.
Zack is back. #DbacksSpring pic.twitter.com/tr4q3LUiv6

— Arizona Diamondbacks (@Dbacks) February 15, 2017
"I'm not used to it," Greinke said of being injured last season. "But I still feel really healthy and strong. I'm not feeling real old. I feel pretty good. I feel like they were semi-fluky injuries, not anything long-term, issue-wise."
Greinke, 33, went 13-7 with a 4.37 ERA in 26 starts last year, the first of a six-year, $206.5 million contract. It was a far cry from the dominant 1.66 ERA he put up the year before with the Dodgers, but there was one stretch where Greinke flashed that same form.
From May 17-June 18 he won seven consecutive starts and had a 1.90 ERA.
"It was really good," Greinke said. "Then I got hurt and then I didn't do that good when I came back. I kind of didn't pitch as good as I probably could have or should have."
Spring: Info | Tickets | Schedule | Gear
New D-backs manager Torey Lovullo has said the team will take things slowly with Greinke this spring since there is extra time built into the schedule due to the World Baseball Classic.
Tuesday, Greinke held a baseball and went through his delivery on the mound but did not release the ball. Wednesday he threw a light bullpen throwing all fastballs at less-than-100-percent effort.
"We know that he's very self-aware and he knows what it's going to take for him to get ready for the start of the season," Lovullo said. "So it was a nice, easy rhythm bullpen, spotting up his fastball and he said he felt great. We're very encouraged by what we saw and we know Zack is very much in control of where he's at. We give Zack a little bit of wiggle room because we know he has a proven track record of being ready and executing pitches for the start of the season. We're comfortable where he's at and the pace that he's on."
Steve Gilbert has covered the D-backs for MLB.com since 2001. Follow him on Twitter @SteveGilbertMLB. This story was not subject to the approval of Major League Baseball or its clubs.