MLB.com Columnist
Jim Callis
Pipeline report: Prospects in D-backs' camp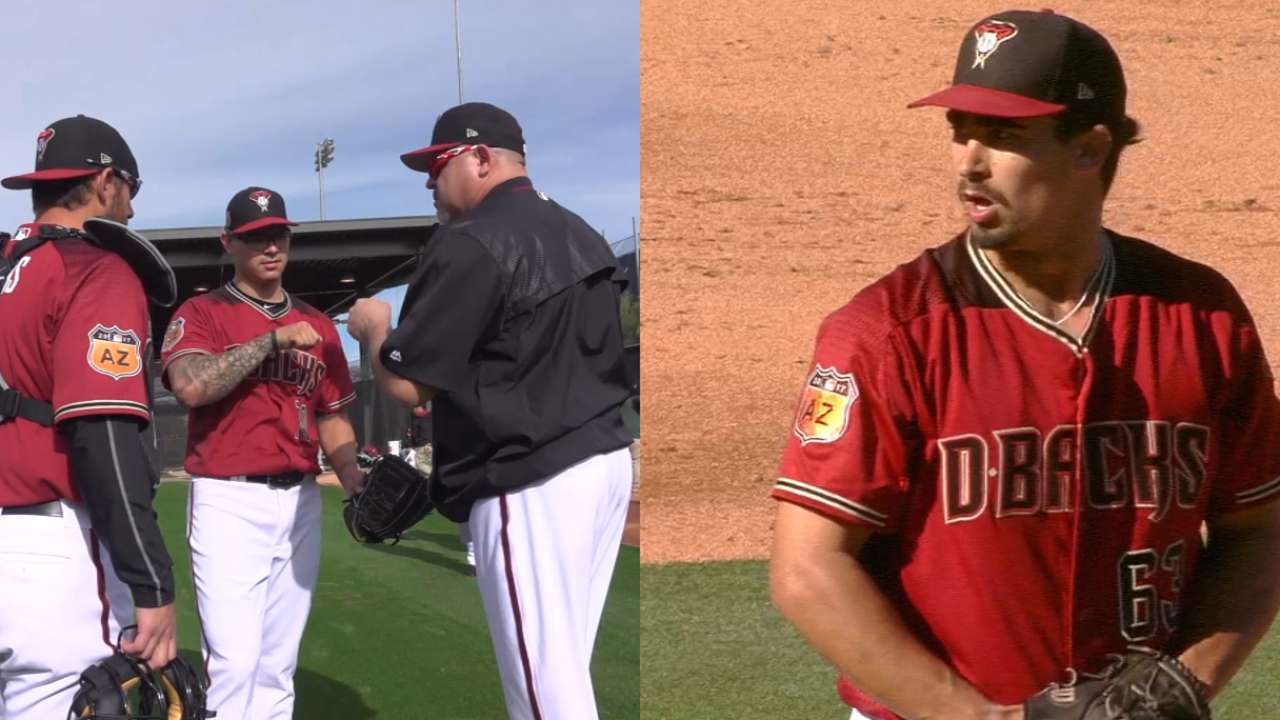 Every Spring Training, prospects get a chance to show what they can do as they prepare for the season ahead. Some are competing for jobs in big league camp, others are prepping for the season as they vie for spots at Minor League affiliates up and down a team's system. MLBPipeline.com will be visiting all 30 camps this spring. Today, we check in on the Arizona Diamondbacks.
SCOTTSDALE, Ariz. -- When the D-backs hired Mike Hazen in October, he became their fourth GM this decade. The club won a National League West title in 2011, but hasn't finished above .500 in any of the five seasons since, sinking to 69-93 last year.
• D-backs' Top 30 Prospects list
Hazen came from the Red Sox and swiftly hired Amiel Sawdaye from Boston and Jared Porter from the Cubs, appointing them both as senior vice presidents and assistant GMs. The trio worked together for close to 10 years in Boston, helping build two World Series championship clubs as well as a farm system that annually ranked among baseball's best.
MLB Pipeline Spring Training Reports
The D-backs need a turnaround in both the Majors and Minors. While the big league club has a nucleus of Paul Goldschmidt, Zack Greinke and A.J. Pollock and a slew of promising, cost-controlled young players, the farm system is fairly barren. Arizona didn't place anyone on MLBPipeline's Top 100 Prospects list and has little in the way of immediate help besides left-handers Anthony Banda and Jared Miller.
Sawdaye acknowledged that it will take time to get the system to the point where it's churning out talent on an annual basis.
"It's tough because we're out here competing, not turning around and trading guys for prospects," Sawdaye said. "Through the Draft and international process, it probably takes three to five years at least. You've got to have things fall right."
Vice president of player development Mike Bell is now overseeing Arizona's farm system for his third different GM regime. Though his bosses and their ideas for amassing young talent may change, his job remains to turn D-backs' farmhands into the best players they can be. He's not concerned with outside perceptions of the system and is optimistic about the organization's Minor League pitching.
"We're starting to build some good arms again," Bell said. "Anthony Banda just improves each year and I don't think he's done. Taylor Clarke, Anthony Young, Brad Keller . . . Jhoan Duran looks great. Jon Duplantier, Curtis Taylor, Mack Lemieux and Tommy Eveld from last year's Draft. It's starting to step up and the depth there is only going to increase."
Camp standout
Acquired along with Mitch Haniger from the Brewers in exchange for Gerardo Parra in July 2014, Banda since has blossomed into the D-backs' top prospect. They named him their Minor League Pitcher of the Year for 2016 after he went 10-6 with a 2.88 ERA and a system-best 152 strikeouts in 150 innings between Double-A and Triple-A.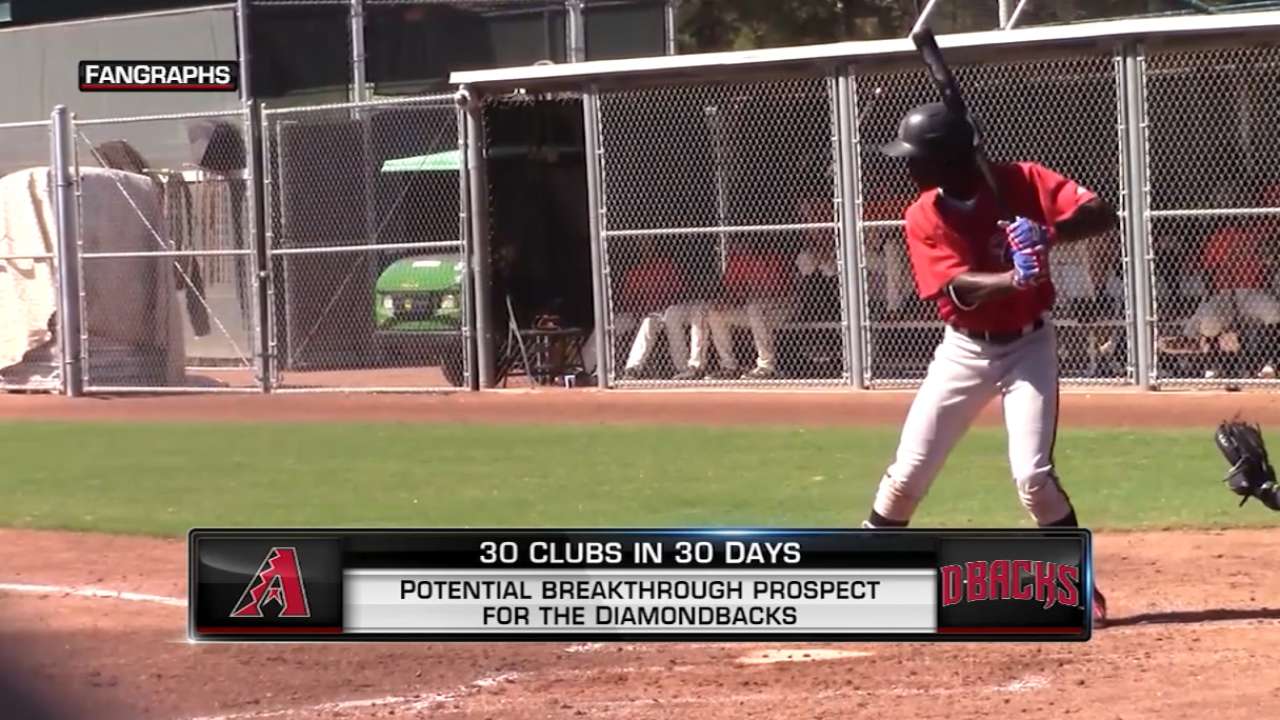 The 23-year-old Banda's best pitch is a plus curveball, and he also throws a 90-96 mph fastball and a developing changeup. He has been sharp early in big league camp, turning in a pair of scoreless two-inning outings while permitting just one hit and one walk and striking out five.
"Banda is pretty good," Sawdaye said. "I see a mid-rotation starting pitcher who's not too far away. He's got to refine his secondary stuff, but he's clearly the cream of the crop here."
Breakout candidates
The misguided signing of Cuban right-hander Yoan Lopez for an $8.25 million bonus and a matching overage tax penalty in January 2015 had several repercussions for the D-backs, including a restriction on signing any international players for more than $300,000 in the next two signing periods. They nevertheless found a potential gem in Bahamian shortstop Jasrado Chisholm, who signed for $200,000 in July 2015. In his pro debut last summer, he batted .281/.333/.446 in the Pioneer League as the Rookie-level circuit's second-youngest regular (age 18).
"Jazz Chisholm is a great-looking young player," Bell said. "He's a potential very good two-way player. There's power in his swing. He can stay at shortstop and make all the plays. He has exceptional makeup. He's an incredible kid who plays the game hard."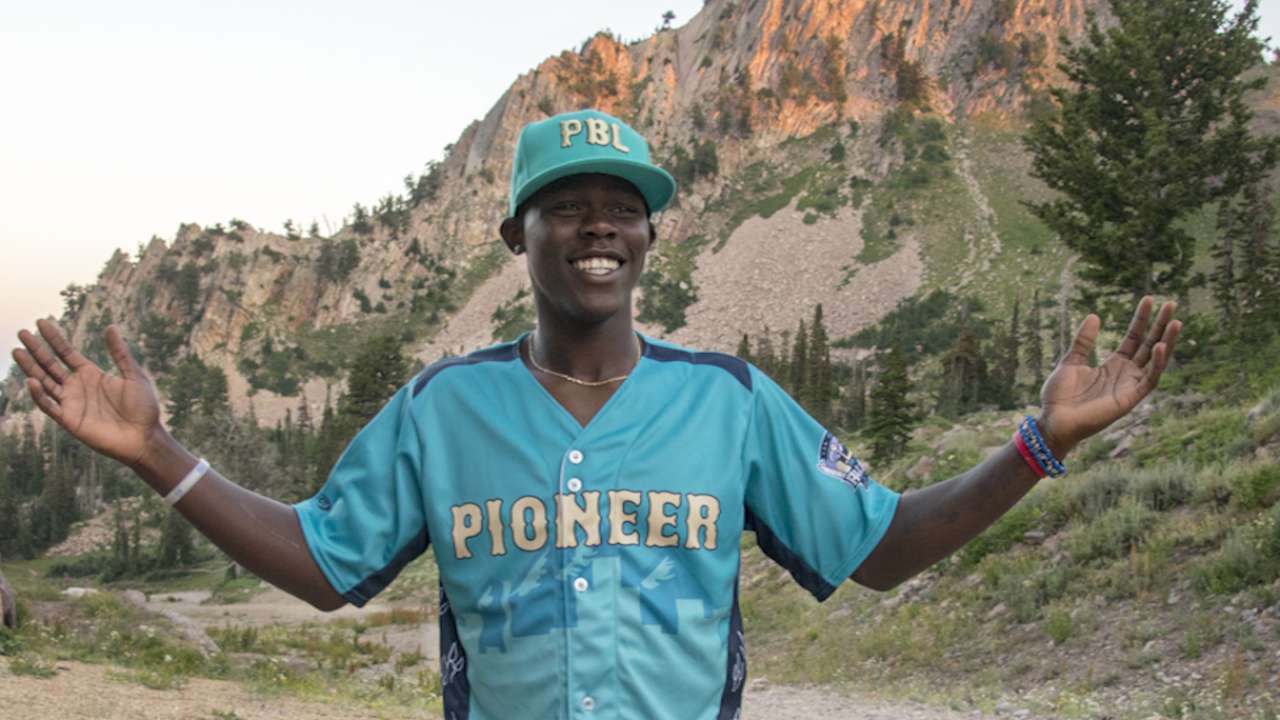 Another international find, Venezuelan catcher Jose Herrera, received the top bonus ($1,060,000) in Arizona's 2013-14 class. Foot and hamate injuries have slowed his development the last two years, yet he still intrigues with his receiving, throwing and developing power. He batted .277/.351/.438 with five homers in 36 Pioneer League games last summer.
"Jose Herrera showed up a month early because we needed extra guys to catch bullpens," Sawdaye said. "He got a chance to handle all the big leaguers as a 20-year-old. He's a bilingual Venezuelan kid who's a pretty good switch-hitter. He's very interesting."
Jim Callis is a reporter for MLB.com. Follow @jimcallisMLB on Twitter. Listen to him on the weekly Pipeline Podcast. This story was not subject to the approval of Major League Baseball or its clubs.