Corbin overcomes bad memory, pitches well Sunday
Last time lefty pitched at Goodyear Ballpark, he needed surgery after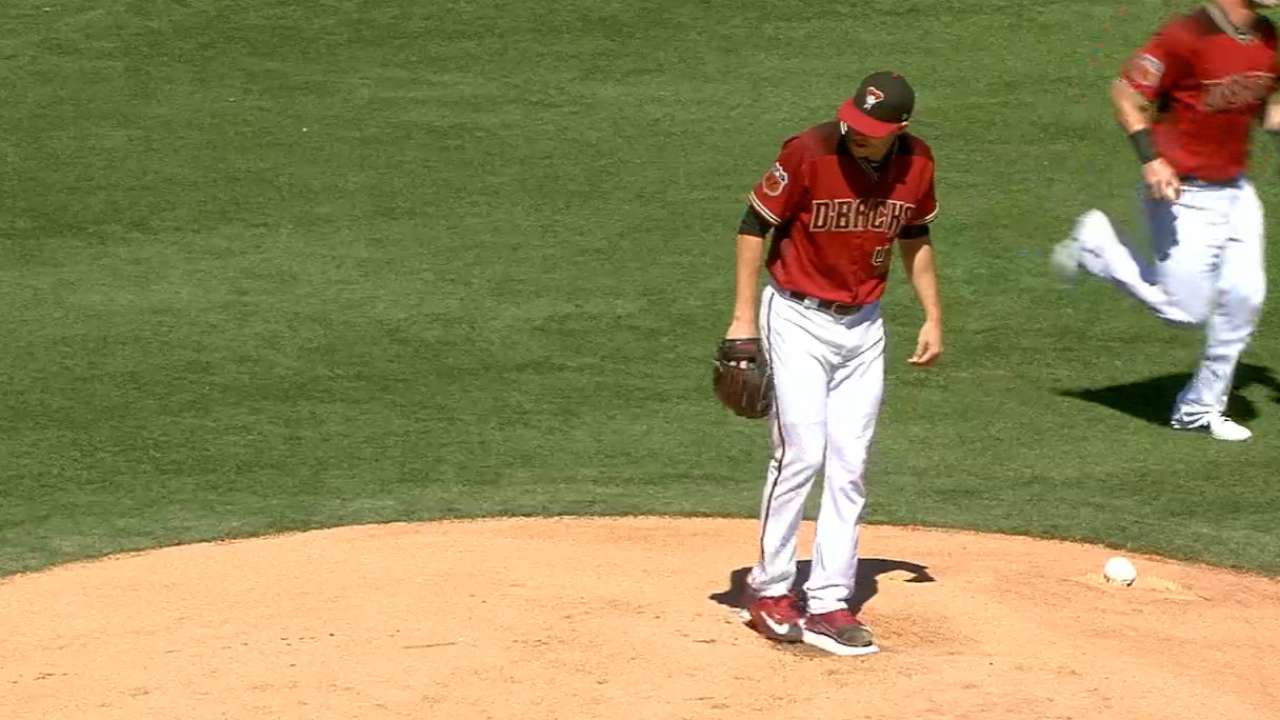 GOODYEAR, Ariz. -- When Patrick Corbin pulled into the players' parking lot at Goodyear Ballpark, home of the Reds and Indians, on Sunday, the memories came rushing back.
He vividly remembers pulling out of there three years ago and making the drive home with an ice bag wrapped around his left elbow. It was the last time he would pitch in 2014. He was coming off a very good 2013 campaign last time, now he's fighting for a spot in the D-backs' rotation.
• Spring Training: Info | Tickets | Schedule | Gear
March 15, 2014, was the day Corbin blew out his elbow, necessitating Tommy John surgery.
Corbin would miss all of the 2014 season and most of 2015. He wasn't the same pitcher last year, his first full season post-surgery, and eventually ended up in the bullpen.
"It's good to come here again and feel strong and healthy," Corbin said after he further bolstered his case with five strong innings in an eventual 4-4 tie with the Indians.
Patrick Corbin tosses a strong 5 innings and the #Dbacks mount a late rally to force a #DbacksSpring tie. pic.twitter.com/7WEswANlCB

- Arizona Diamondbacks (@Dbacks) March 19, 2017
Corbin gave up two runs on four hits and struck out three. He threw 11 pitches in the bullpen after his exit to get up to 75 for the day.
Between the end of his last start and early Sunday, he retired 23 of 24 opposing hitters before the Indians put together a two-run inning in the fourth.
"I feel great, ready to go," he said. "If the next one was the regular season, I'd be ready."
First, manager Torey Lovullo must name Corbin to the rotation. So far, only Zack Greinke is in.
"Right now, we're going to hold off on doing any of that," Lovullo said before the game. "But he's done exactly what we'd hoped all the guys would do. He's been outstanding with his preparation, following the process and now the execution."
Said Corbin: "Whenever he does is fine. I'm just going to throw my bullpen in two days and be ready to go. I'm confident in everything I've done to this point. The ball is coming out better. It's natural."
Corbin has given up seven earned runs and struck out 17 in 18 1/3 innings this spring.
Worth noting
• With the Dominican Republic's ouster from the World Baseball Classic on Saturday night, Lovullo expects closer Fernando Rodney back in camp in the next day or two.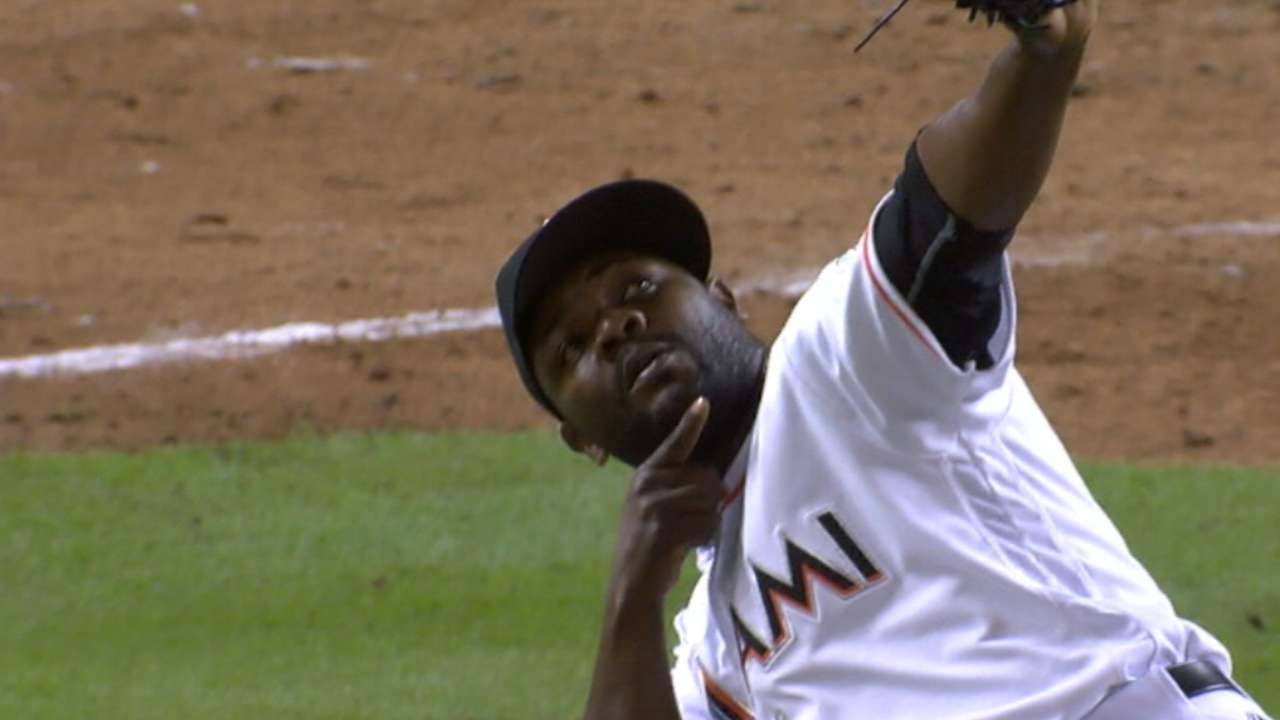 Rodney pitched 3 1/3 innings in the DR's six games, capped off by 1 1/3 scoreless innings against the U.S. on Saturday. He likely would have a thrown a couple more innings had he stayed in Arizona this spring.
"The fact he threw 1 1/3, he's stretched out and ready to go," Lovullo said. "He's pitched. He's ready. He's ramped up."
Rodney pitched one scoreless inning with the D-backs before he left for the WBC.
• While the Americans will face Japan in Tuesday's semifinal, D-backs first baseman Paul Goldschmidt hasn't played a big role in Team USA's advancement. Goldschmidt is 1-for-13 with two runs scored.
He didn't start either of the past two games and didn't play at all in the do-or-die win over the DR.
"That tells you how good that team is," Lovullo said. "I know Goldy is a great teammate and is supporting what's happening there.
"I know he's anxious to get back here and be with his teammates. But they have a job to do and he wants to be a part of that."
Chris Gabel is a contributor to MLB.com. This story was not subject to the approval of Major League Baseball or its clubs.