MLB.com Columnist
Tracy Ringolsby
Hall: D-backs have found right blend in front office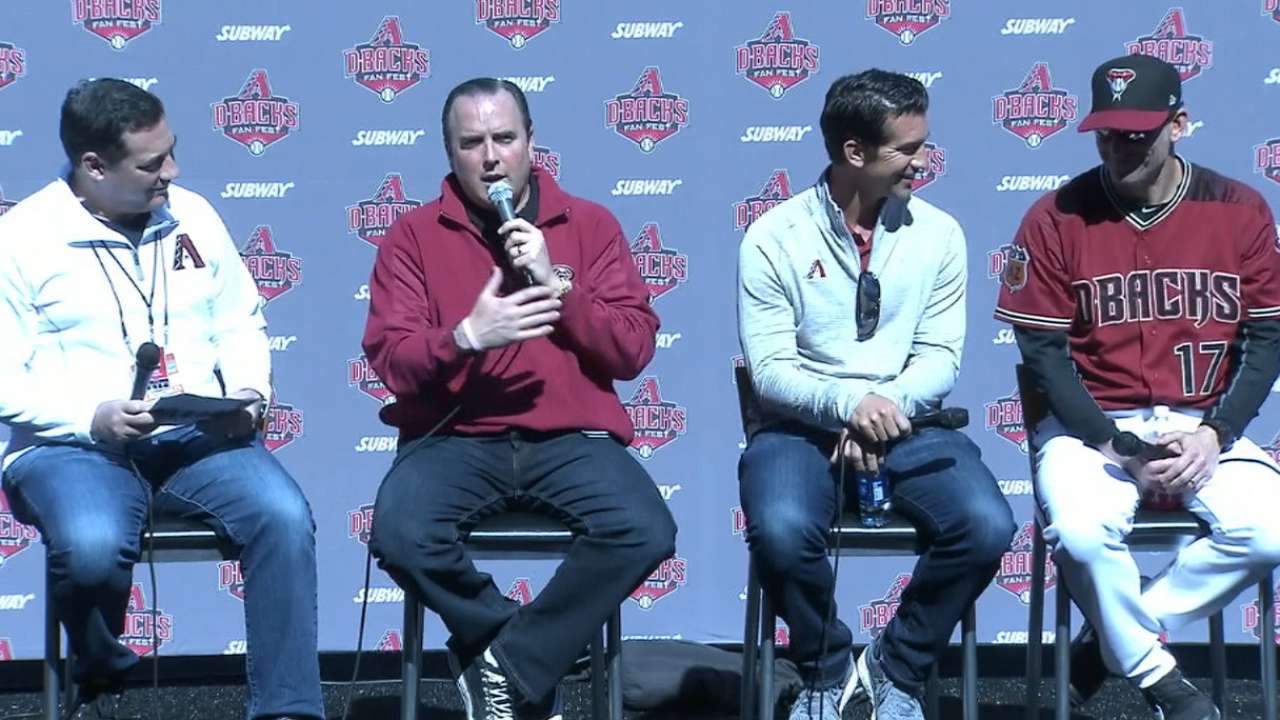 The D-backs made it look easy -- at first. Then reality set in.
Born out of expansion in 1998, the D-backs made postseason appearances in three of their first five years of existence, and claimed a World Series championship in only their fourth year -- quicker than any expansion team in history.
They have been to the postseason twice in the past 14 seasons, and not since 2011.
What the D-backs have done, however, is a lot of juggling, looking for the right mix in the front office and on the field to regain that early magic touch.
Not anymore.
Club president Derrick Hall grew up with the Dodgers of the O'Malleys, where stability and success were a way of life, and he hasn't forgotten that. In recent years, however, the D-backs have gotten sidetracked.
With the offseason hires of general manager Mike Hazen and manager Torey Lovullo, the D-backs have had five managers and five general managers since 2010, the most in each area of any team in the National League West. They have managed just one winning record, and that was in 2011.
"We have had a tendency to react too quickly based off what fans' expectations are," said Hall. "Those create what our expectations are internally a lot of times. It has to stop. We have to have sustainability and signability. I think we are heading in that direction."
It's been a challenging journey that started with the firing of Bob Melvin 29 games into the 2010 season, and the hiring of A.J. Hinch, who had been the farm director, who was gone in the midst of the next season in favor of Kirk Gibson, who was replaced by Chip Hale in 2015, and who is now followed by Lovullo.
Meanwhile, Josh Byrnes was let go as the general manager two months after he fired Melvin, giving way to Jerry Dipoto, who was replaced at the end of the 2010 season by Kevin Towers. In 2015, the D-backs brought in Tony La Russa to oversee the baseball side, and he filled the general manager position with Dave Stewart, who in the past offseason was replaced by Hazen.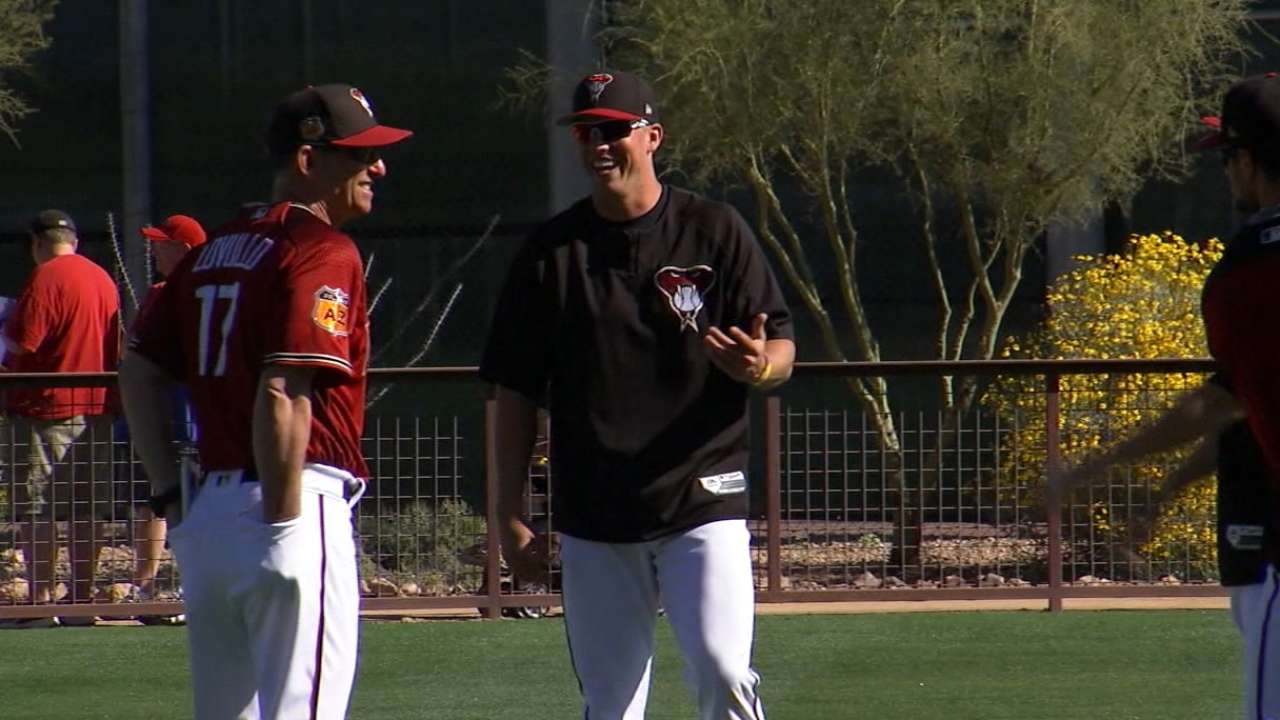 "The last time we had some consistency going was with [Towers]," said Hall. "We had Towers and Gibbie."
And in 2011, the D-backs had a division title. But then came back-to-back .500 seasons and a 98-loss season in 2014, which led to changes, again.
"We weren't expecting to win, and in '11, we did," said Hall. "Expectations got so much higher. Then we finished a couple of years at .500, and then the wheels completely fell off and there needed to be some change.
"I wanted to find a way to keep Kevin, either in the role he was in for stability, or to find another role for him. [Then] we decided to go the route of Tony coming in at a level that would be above KT. Obviously when we gave him full autonomy, he wanted to bring in his own GM, and that shifted things from the way I had pictured it maybe working."
Hall nodded.
"Ultimately it's on me," he said. "I'm making changes, making so many changes over the years, which you don't want to have happen. Now, I think we have put together a group that is hopefully a nice enough blend and balance of analytics-minded guys as well as an appreciation of scouts.
"I would also say it's not just the leadership in the past of the baseball operation. It was the entire leadership team. The structure that we allowed to happen, and were part of creating, didn't work. There were far too many cooks in the kitchen."
There will be some growing pains. That, however, is part of the process.
There aren't great expectations for the D-backs this year. And there has not been a lot of hype this spring, which is just fine with the team, for which it has been reinforced in the past decade or so that what matters is what happens from April through September on the field, not in the offseason in the media.
"You are going to have bad years, but you are going to have the same leadership," said Hall. "You know you're going to have some good years as well. It's important to have the same people in place so you can grow a team, creating that consistency from top to bottom.
"You don't want the uncertainty. You want to create that continuity and create that family for a long time. We've had that on the business side. Now, we have to create it on the baseball side."
Early indications, said Hall, have been positive with the new regime.
"I've watched our organizational meetings," he said. "It was important for me to see the interaction between [the front office] and the scouts. The respect they had for those individuals. The value they place on their opinions. We have the right fit. These are people who don't force-feed numbers, don't force-feed metric. It's just another resource that they say should be used.
"Equally important is the way a scout or coach feels."
It's the path that Hall feels is necessary for long-term success.
Tracy Ringolsby is a columnist for MLB.com. This story was not subject to the approval of Major League Baseball or its clubs.