D-backs option Shipley, Koch to Triple-A
Pridie, Sampson reassigned to Minor League camp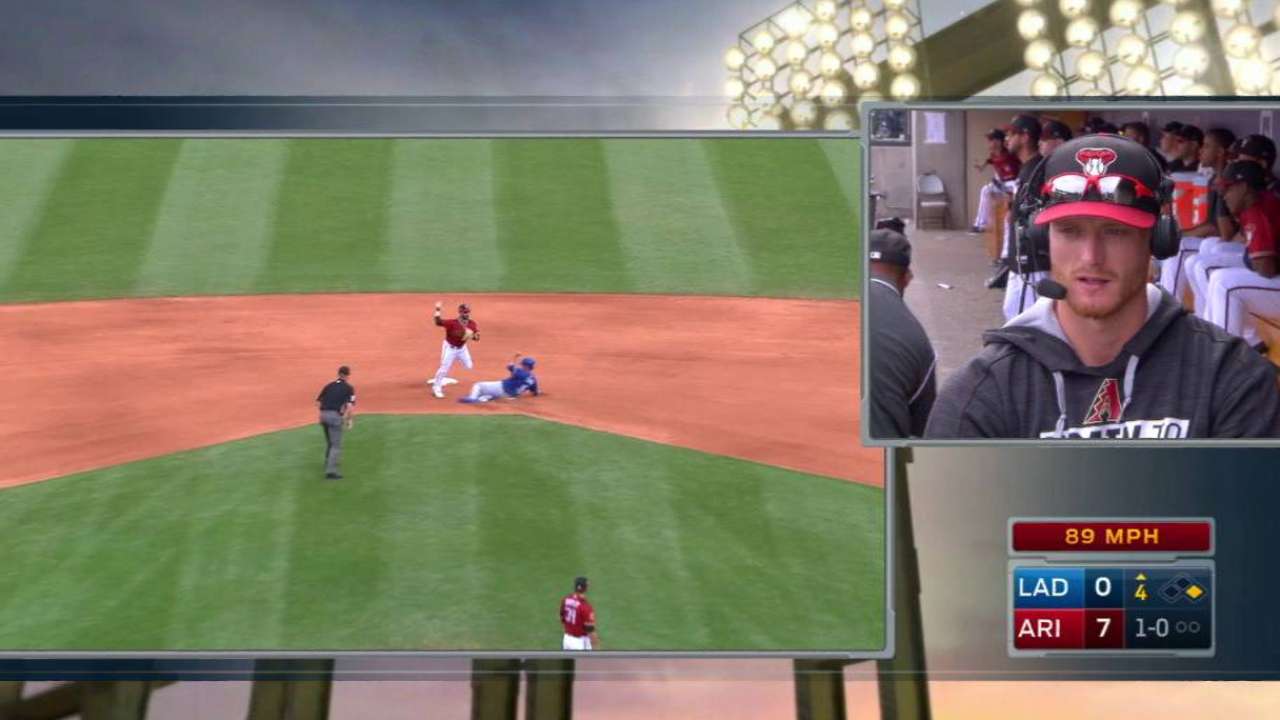 MESA, Ariz. -- The D-backs made four roster moves Monday, optioning right-handers Matt Koch and Braden Shipley to Triple-A Reno and reassigning infielder/outfielder Jason Pridie and right-hander Keyvius Sampson to Minor League camp.
Shipley opened camp as a long shot to make the rotation, while a hamstring injury set Koch back in his bid to make the Opening Day staff.
Sampson, a non-roster invitee, was a candidate for the bullpen. He will be stretched out as a starter in the Minor Leagues, as will Shipley and Koch.
Pridie, a non-roster invitee, opened camp hoping to win a bench job.
Given the way Shipley pitched this spring, the D-backs considered keeping the right-hander to use him as a long man in the bullpen, but they decided against it.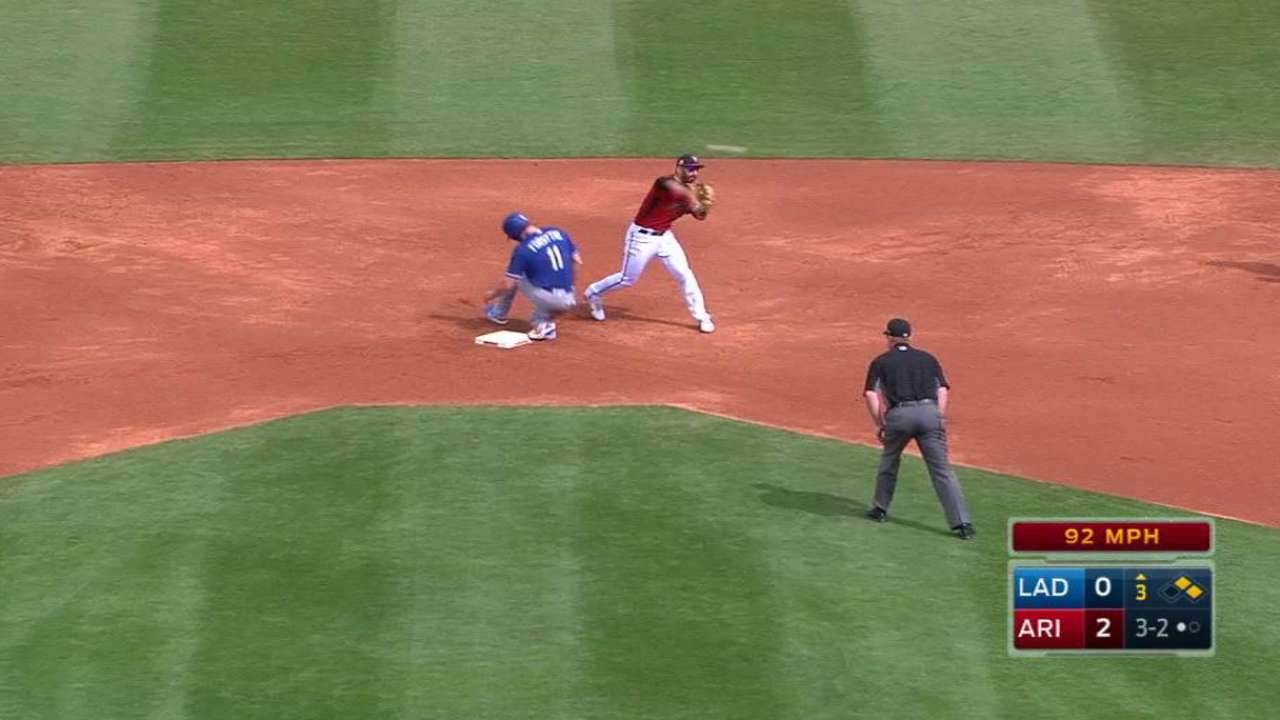 "We were aware of the fact that he could have been a long reliever, but we decided what we needed to do for him to be ready for some possible depth to the starting rotation for us," manager Torey Lovullo said. "He made that decision hard on us. He threw the ball well."
Still time for Tomas
Left fielder Yasmany Tomas, who has a strained left oblique, hit off a tee and did some outfield work Monday, as he slowly works his way back. Tomas has not played since March 6.
Tomas was 0-for-17 at the time of the injury, but even with Opening Day fast approaching, Lovullo said there is still time for Tomas to be ready for April 2.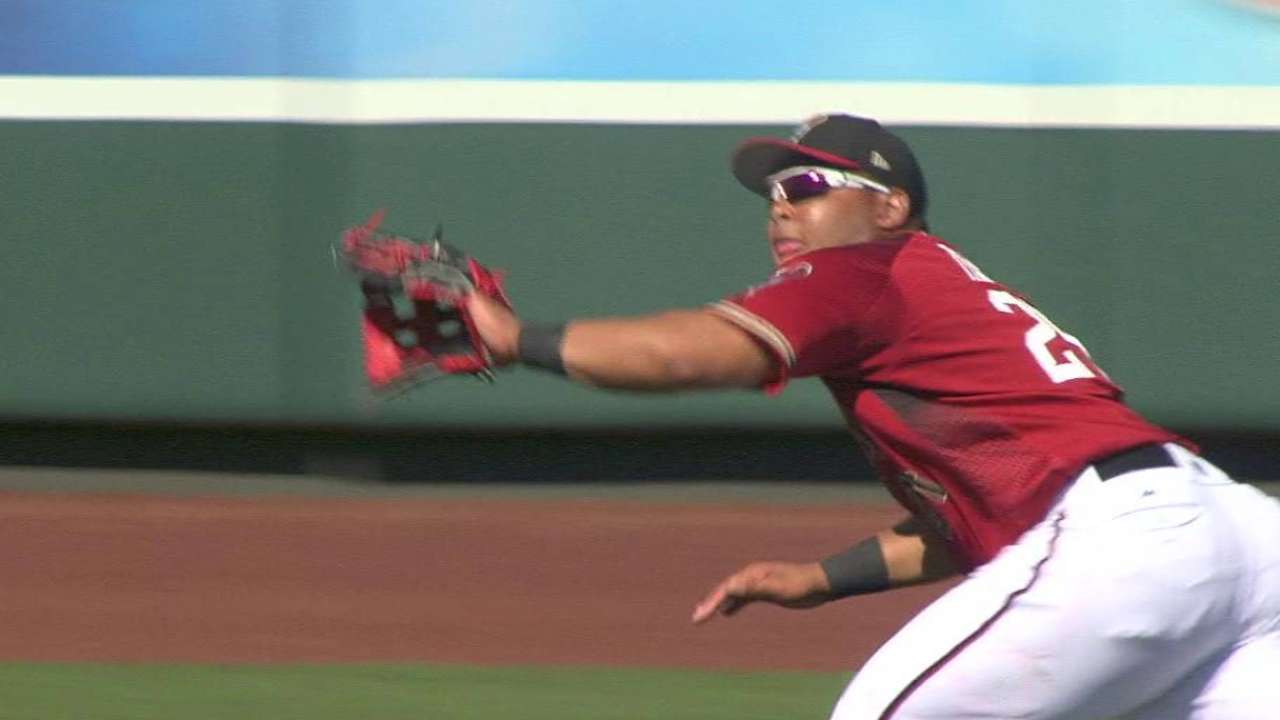 The D-backs could have Tomas play in Minor League games, where he could lead off every inning as a way to get seven or eight at-bats.
"We're not in emergency status right now," Lovullo said. "We feel like there could be reps all over our facility for him to catch up. So, I have zero concern what he did prior to the injury, and I still feel there's plenty of time to get him ready for the start of the season. It's just a matter of him being healthy."
Steve Gilbert has covered the D-backs for MLB.com since 2001. Follow him on Twitter @SteveGilbertMLB. This story was not subject to the approval of Major League Baseball or its clubs.