Walker set for start to open clash with LA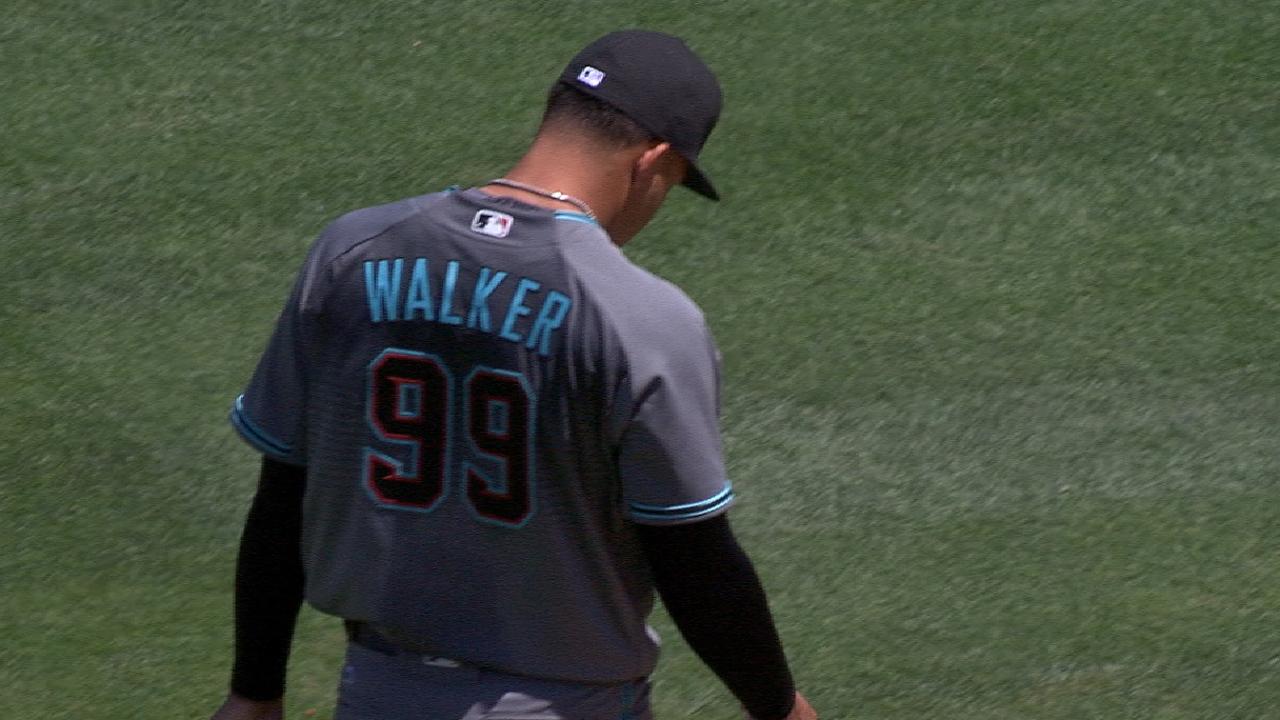 With Rich Hill's blister flare-up, swingman Alex Wood is back in the Dodgers' starting rotation for Friday night's series opener with the D-backs, facing Taijuan Walker at Chase Field.
In Wood's only start this year, he went 3 2/3 innings against the Cubs and walked five, but he was charged with only one earned run. Five days later, he fired 3 1/3 innings of hitless relief against Arizona, earning another start.
Walker is coming off a gem against the Dodgers on April 16, when he allowed one run in five innings with seven strikeouts for a 2-1 win.
Things to know about this game
• Having just lost second baseman Logan Forsythe to the 10-day disabled list with a broken toe, the Dodgers are hopeful of getting third baseman Justin Turner back in the lineup for this game. Turner bruised his left hand when struck by a pitch Tuesday night from Kyle Freeland, who also hit Forsythe in the right big toe with a pitch, leaving a hairline fracture. Dodgers manager Dave Roberts said Chase Utley is likely to start at second base against right-handed pitchers, like Walker.
• Going into Thusday, Dodgers reliever Pedro Baez has made three appearances since his season-opening DL stint, throwing four scoreless, hitless innings, and striking out six. In that small sample, opponents have swung at and missed 28.3 percent of his pitches, a rate that leads the Majors among pitchers with at least 50 pitches thrown. The key has been a four-seam fastball with a 28.6 percent swinging-strike rate that also leads the Majors at this early juncture (minimum 40 four-seamers).
• In the recent four-game series between the clubs in Los Angeles, Paul Goldschmidt was walked five times. In 99 career games against the Dodgers, Goldschmidt has 24 home runs and 41 walks.
Ken Gurnick has covered the Dodgers for MLB.com since 2001. This story was not subject to the approval of Major League Baseball or its clubs.