Tomas' adjustments paying off at plate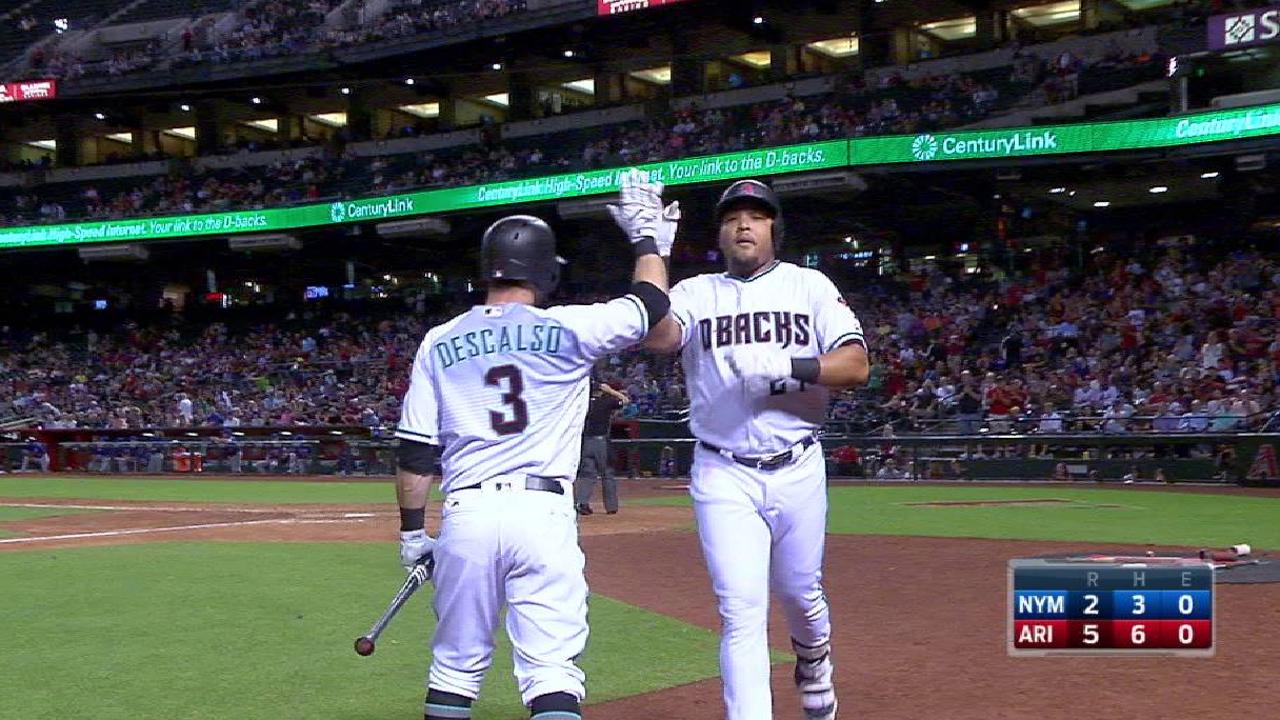 PHOENIX -- Yasmany Tomas' home run Tuesday night proved to be the deciding run in the D-backs' 5-4 win over the Mets, but the fact that it was hit the opposite way was even more encouraging to the guys in the home dugout.
"I think there's always a natural ingredient that I look at when I see guys starting to swing the bat well and have good results," D-backs manager Torey Lovullo said. "It's that opposite gap. When guys are hitting balls with authority into that area they're doing a lot right because you can't do that by accident. When you're hitting a ball like that, you're squaring it up, you're staying behind the ball, you're staying through the ball and those are always really good ingredients for me that a hitter is getting hot."
Tomas' homer went to right-center and landed in the pool showing the strength that he has.
"It's very simple with Yas," hitting coach Dave Magadan said. "He's one of the strongest guys in the game and when he is just up there ready to hit when the ball is ready to be hit -- if he barrels it, the ball is going to go really hard somewhere, and sometimes it's going to go over the fence."
When Magadan says ready to hit he is referring to Tomas keeping his leg kick to a minimum and not wrapping his bat around his shoulders so that it points to the pitcher during the process.
It sounds simple, but hitting Major League pitching is anything but easy.
Making the transition to the United States from Cuba is difficult as well. Now in his third year, Tomas, 26, is starting to get more comfortable.
"This is my third year right now, and I believe the way that I've been doing is better because I have more experience," Tomas said. "I feel a lot better right now. I've been able to make some adjustments, and I've been working hard every day."
The issue for Tomas has never been for lack of effort. He wants to be so good that it sometimes works against him.
"The main adjustment was more mental," Tomas said. "I tried to be comfortable up there after trying to do too much."
Steve Gilbert has covered the D-backs for MLB.com since 2001. Follow him on Twitter @SteveGilbertMLB. This story was not subject to the approval of Major League Baseball or its clubs.