Tired Herrmann takes care of business
Catcher hits first career walk-off homer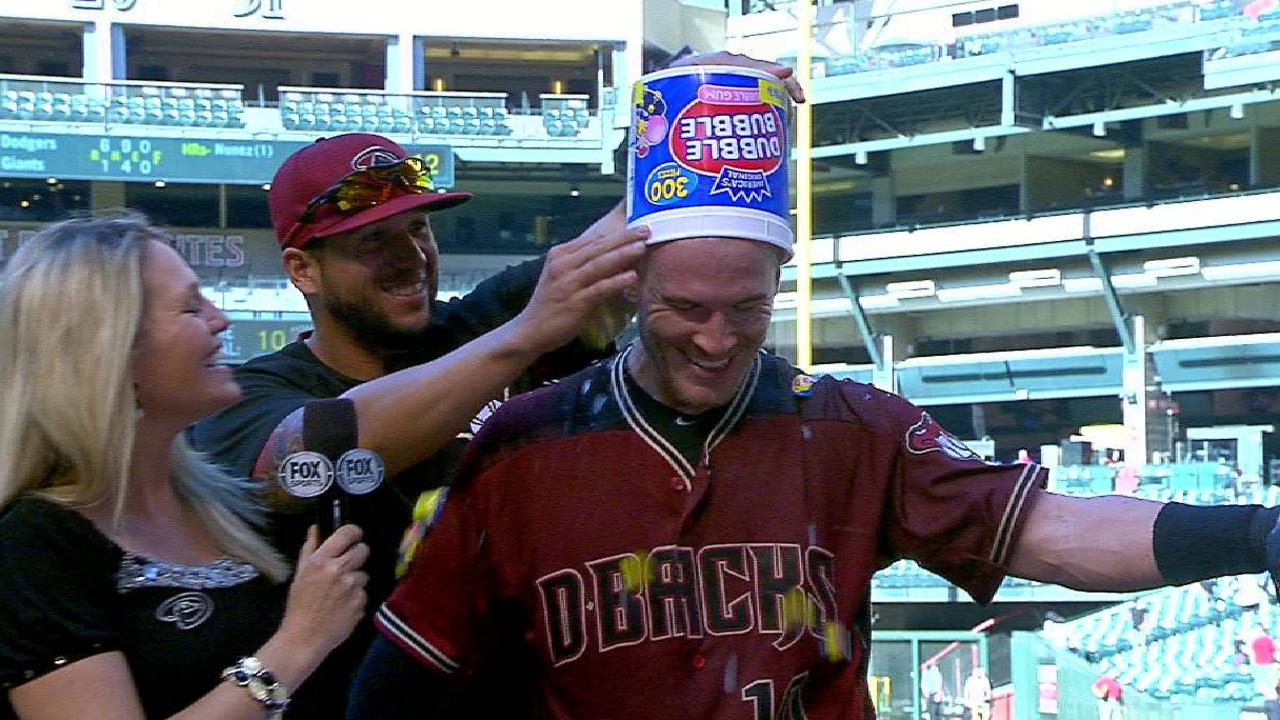 PHOENIX -- Chris Herrmann was ready for the game to be over.
The D-backs catcher was feeling the knee soreness that comes with squatting for 11 innings, and his left thumb was throbbing after he caught a Tom Wilhelmsen two-seamer awkwardly.
So Herrmann took matters into his own hands by leading off the bottom of the 11th with a home run to left-center off Rafael Montero to give the D-backs a 5-4 walk-off win over the Mets.
It was the first career walk-off homer for the 29-year-old Herrmann, who savored every moment of it.
"It's awesome," he said. "Honestly, playing extra innings, me being a catcher I'm pretty happy that I was the one to do it because you get tired behind the plate, and your knees start to hurt a little bit."
Herrmann seemed like an unlikely candidate to end the game given his offensive struggles this season. He entered the game hitting just .160.
"It was a nice approach by him," D-backs manager Torey Lovullo said. "I know offensively he's been grinding, but everyday he's working on creating those types of moments by working hard and being ready so I was really happy to see him step in and end the game that way."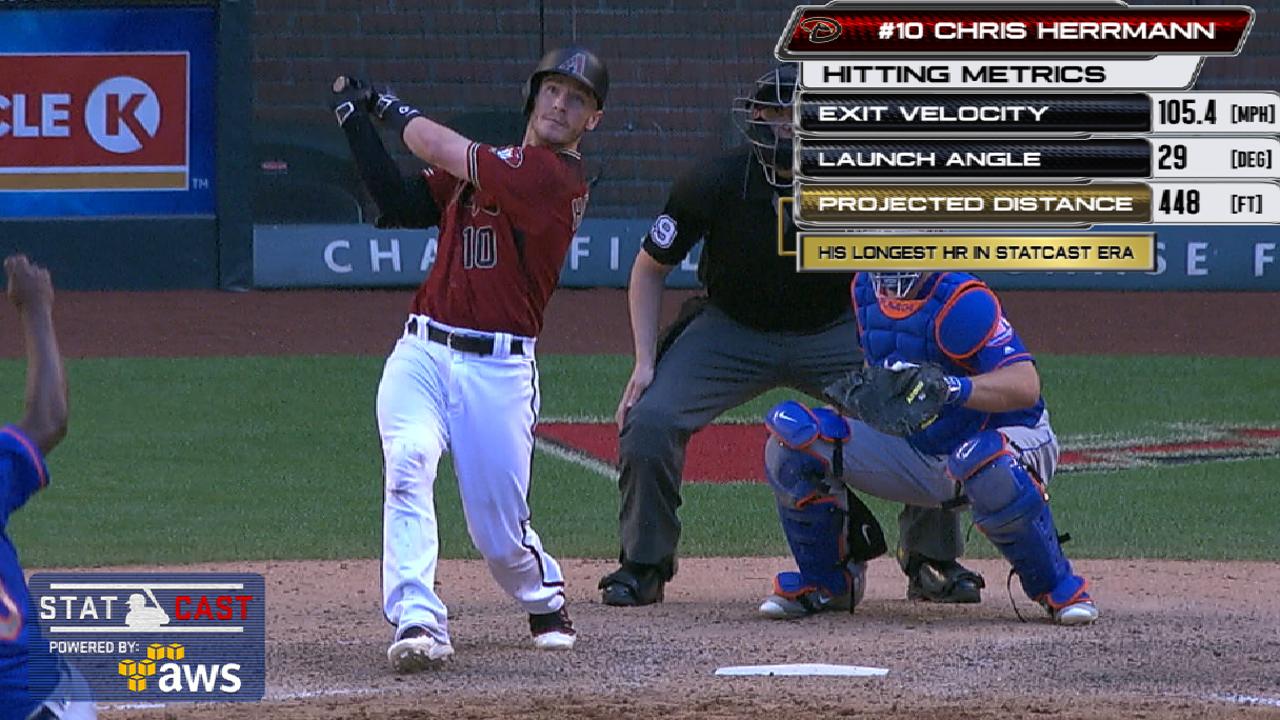 Herrmann worked the count full against Montero. The seventh pitch was a 95-mph fastball that Herrmann connected with.
"I felt myself taking some pretty big swings early in the count, and I told myself to just take a nice easy swing and put the ball in play," Herrmann said. "And I hit it out of the park. Whenever you work the count like that you get the opportunity to see all the pitches that the pitcher has for you. I was just trying to hit the ball the other way."
Last season, Herrmann started out slow at the plate as well with a .138 batting average through April.
Herrmann picked up a couple of hits in each of his first two starts in May and then delivered a two-home run game that led the D-backs past the Braves in Atlanta.
That touched off a stretch of 14 games where he hit .400 to boost his average over .300.
The last time he experienced the feeling of a walk-off homer though was many, many years ago, and he was a long way from the big leagues.
"It's something you dreamed about as a little kid when you're 6 years old playing out in the cul-de-sac hitting tennis balls," he said. "I don't think there's anything that compares to hitting a walk-off home run. It's kind of cool to get that opportunity, that moment, and to come through that was awesome."
Steve Gilbert has covered the D-backs for MLB.com since 2001. Follow him on Twitter @SteveGilbertMLB. This story was not subject to the approval of Major League Baseball or its clubs.