Inbox: Does Mathis' bat need to heat up?
Beat reporter Steve Gilbert answers questions from D-backs fans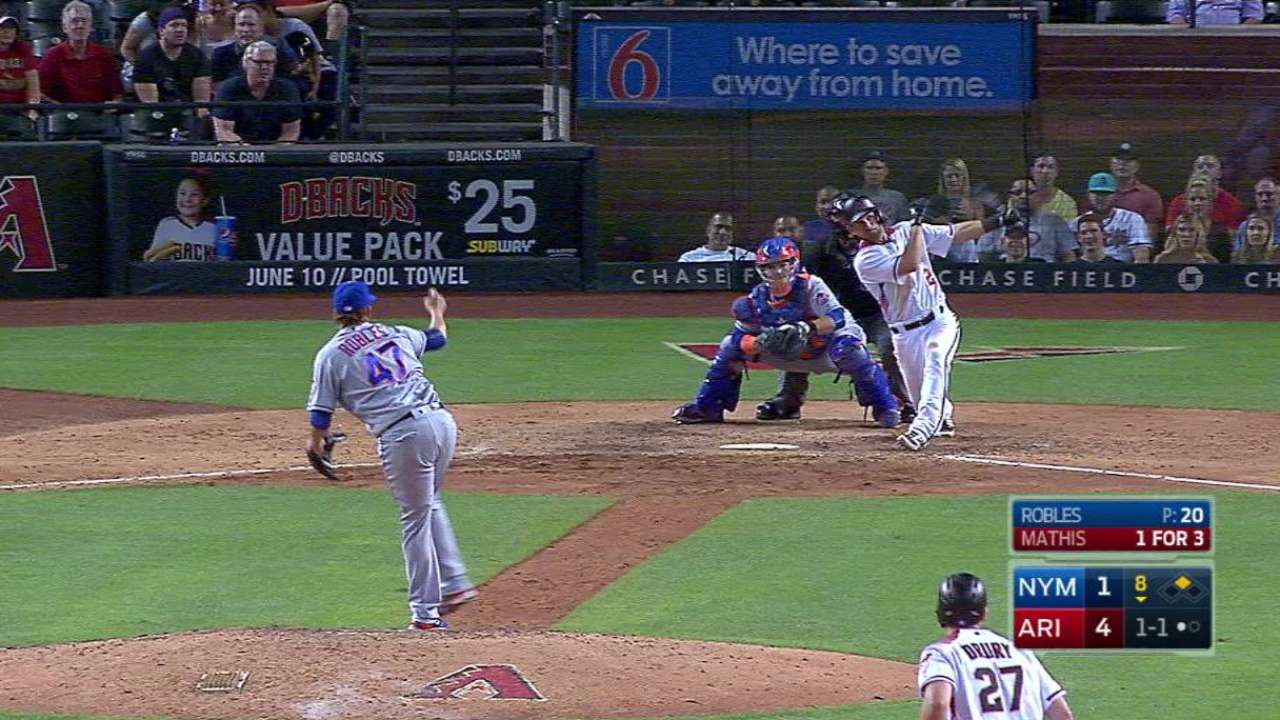 At some point, will Jeff Mathis' bat need to start coming around if he expects to play a fair chunk of the season?
-- Stephen G.
The main reason the D-backs signed Mathis was they liked what he brought behind the plate and in the clubhouse. Pitch framing has become an important aspect of catching, and Mathis has graded out well in that area in the past. The pitchers love throwing to him, believing that he calls a good game and is able to bring out their best. In the organization's mind, whatever they get from Mathis on the offensive side of things is a bonus. They are more concerned with his defense.
Will David Peralta be back this weekend?
-- Josh P., Phoenix
Peralta has pinch-hit in each of the past three games, and he is expected back in the starting lineup on Friday night against the Padres at Petco Park.
Do the D-backs have any chance to sign the Cuban phenom Luis Robert?
-- Kevin M.
I went right to the source for you on this one: my colleague Jesse Sanchez, who knows more about international signings than any other reporter out there. As Jesse points out, the D-backs cannot sign a player under the international signing guidelines during the current period for more than $300,000 per player because they are in the maximum penalty for the Yoan Lopez signing a few years ago. Roberts is expected to command a multimillion-dollar bonus, so the answer is no.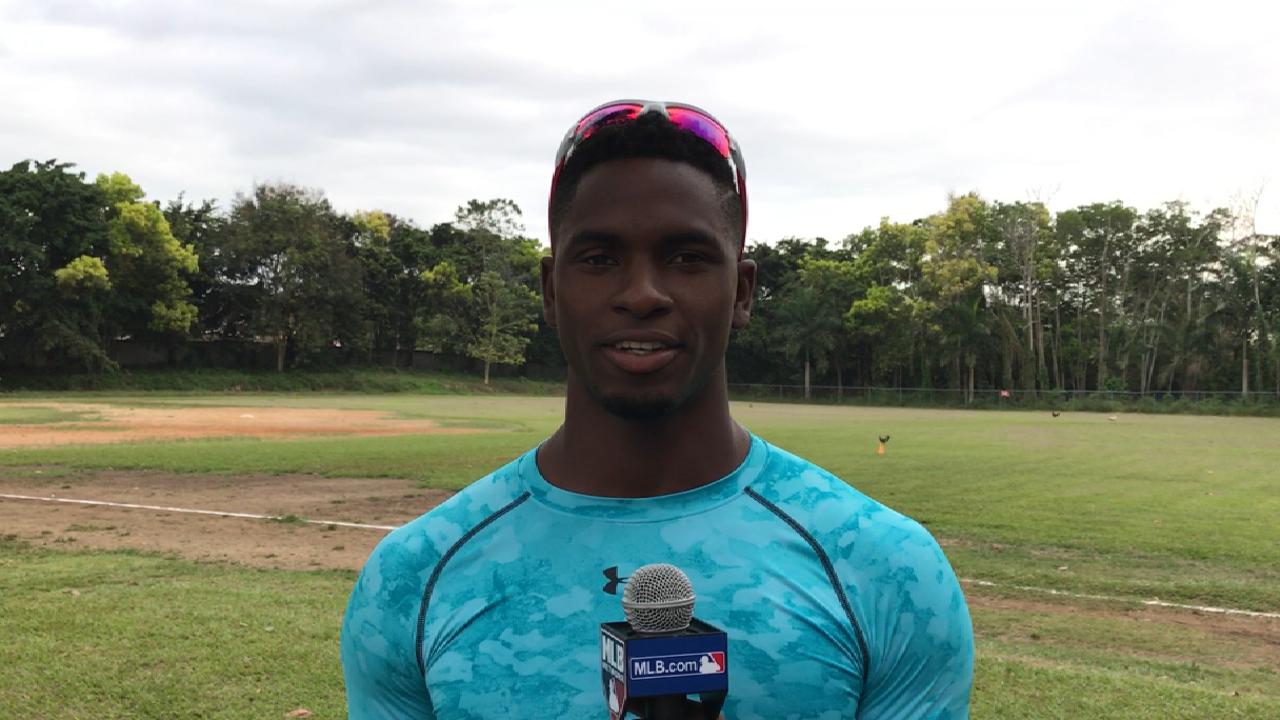 The D-backs say they are resting their players and playing everybody. Good teams usually play the same people, only changing from time to time, not every game like we do. Rest them from what? They are playing a game and are young kids playing maybe three hours a night if they do get in.
-- Jim S.
First, there's a lot more that goes into playing then the three hours you see in a game. Players arrive at the ballpark five to six hours before the game to go through treatment, get extra swings in the cage, take extra grounders or fly balls and study video on that night's pitcher/hitters. They fly at weird hours -- sometimes arriving in a city at 4 a.m. for a game that same night. I am not asking you to feel sorry for them, but I just want to point out that there's a lot more of a physical toll that takes place on these guys outside of the actual playing of the game.
Because of all the physical demands, the days of guys starting all 162 games is pretty much over. Most teams are finding ways to try and give their players more rest in order to keep them healthy and strong throughout a whole season. Secondly, I believe the game you're referencing with three regulars out of the lineup was May 7 in Denver, and it's worth noting that of their three hits that day, two came from players filling in.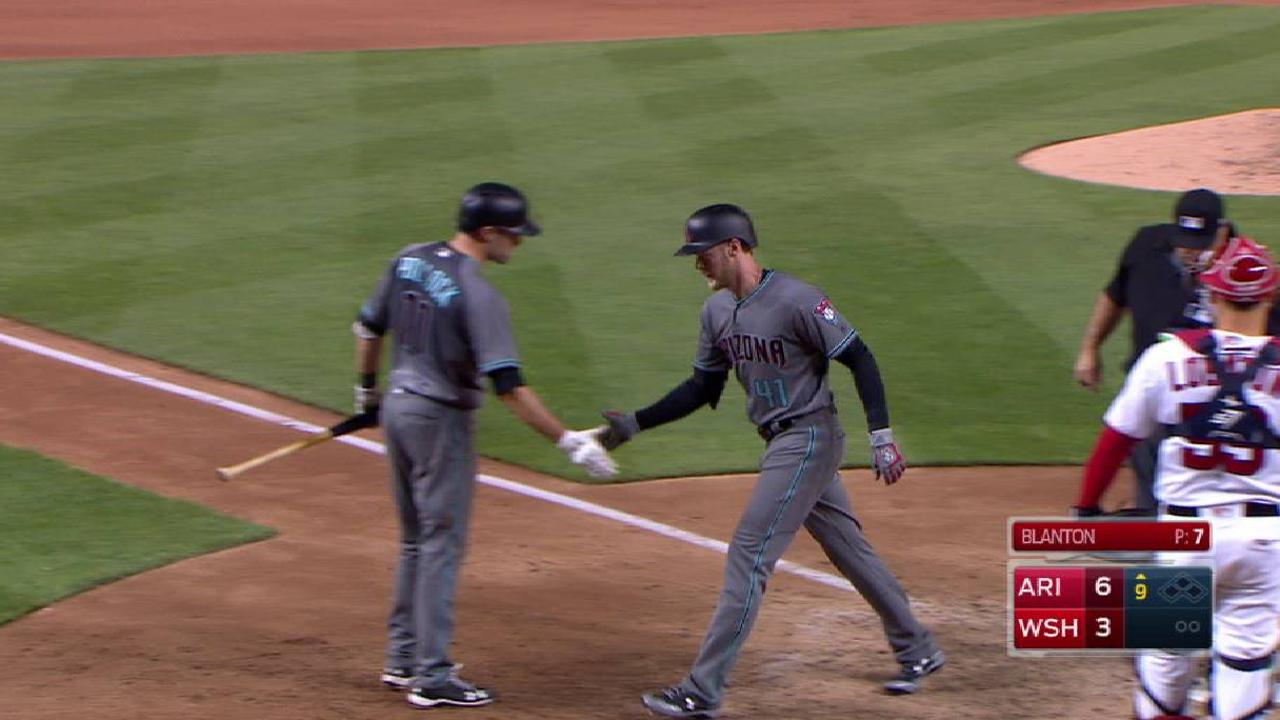 What's the latest with Jeremy Hazelbaker? He started the season strong batting .308 average over 21 games. Why has he not been recalled?
-- Eddy R.
The D-backs said they called up Reymond Fuentes rather than Hazelbaker when center fielder A.J. Pollock went on the disabled list this week because he is more of a true center fielder than Hazelbaker.
Steve Gilbert has covered the D-backs for MLB.com since 2001. Follow him on Twitter @SteveGilbertMLB. This story was not subject to the approval of Major League Baseball or its clubs.