Greinke's great season ends on sour note
D-backs ace bested by homers after command issues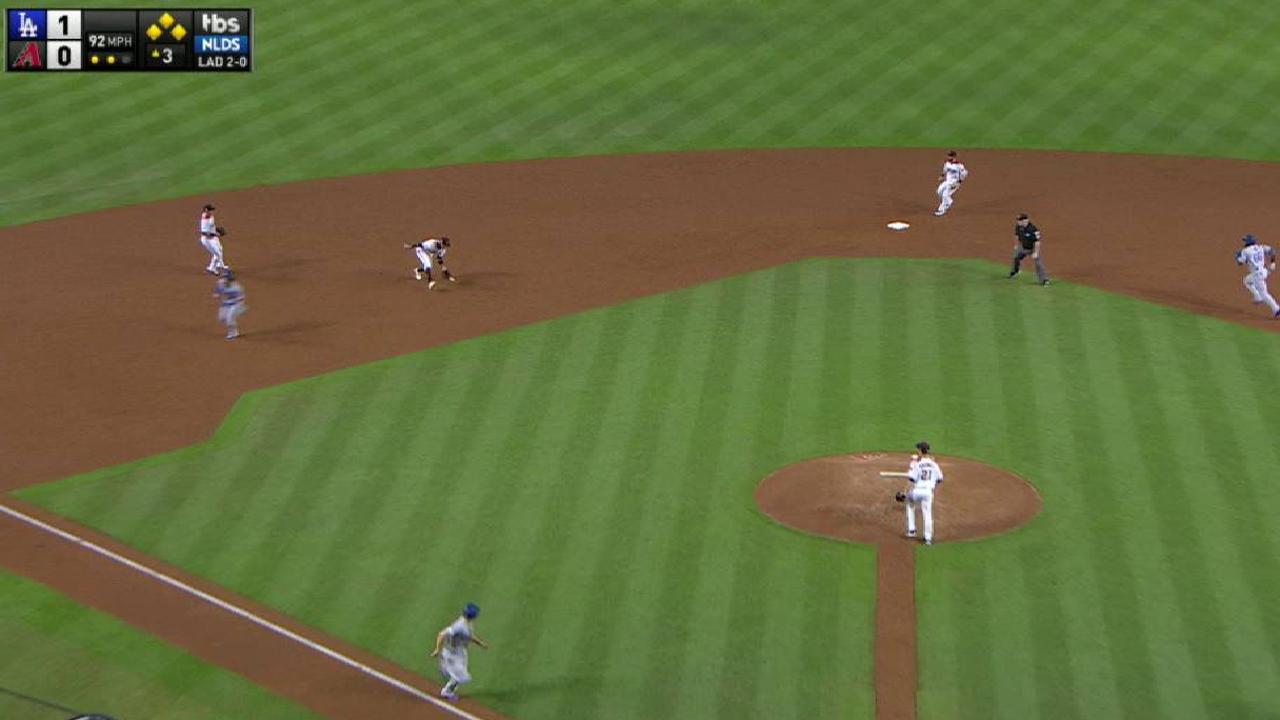 PHOENIX -- D-backs ace Zack Greinke's search for command on Monday night led him to throw 29 first-inning pitches. His count would grow to 88 through four frames, but he trailed then by only a single run and would throw however many it took.
"As long as I keep getting outs, I'll throw 150 pitches if that's what the team wants," Greinke said.
Cruelly, right when Greinke's command was at its best, the results were the worst. Greinke would last until the first batter of the sixth inning. The problem was that two of his last three confrontations ended in home runs, to Cody Bellinger and Austin Barnes -- the latter on his 105th and final delivery. The homers were the difference as the Dodgers won, 3-1, to complete a three-game sweep of the National League Division Series presented by T-Mobile.
"I started executing my pitches better then," Greinke said. "But it worked out worse."
The D-back signed Greinke to a six-year, $206.5 million contract prior to the 2016 season to pitch in meaningful games. No amount of money, however, can guarantee command on a given night. While the struggles were there, at least he was gritty.
D-backs manager Torey Lovullo, who had to pull Taijuan Walker after one inning in Game 1 and Robbie Ray after 4 1/3 innings in Game 2, was going to let Greinke find his way.
"He was our ace all year long, and I felt like he deserved the opportunity once I saw the stuff start to get a little crisper," Lovullo said.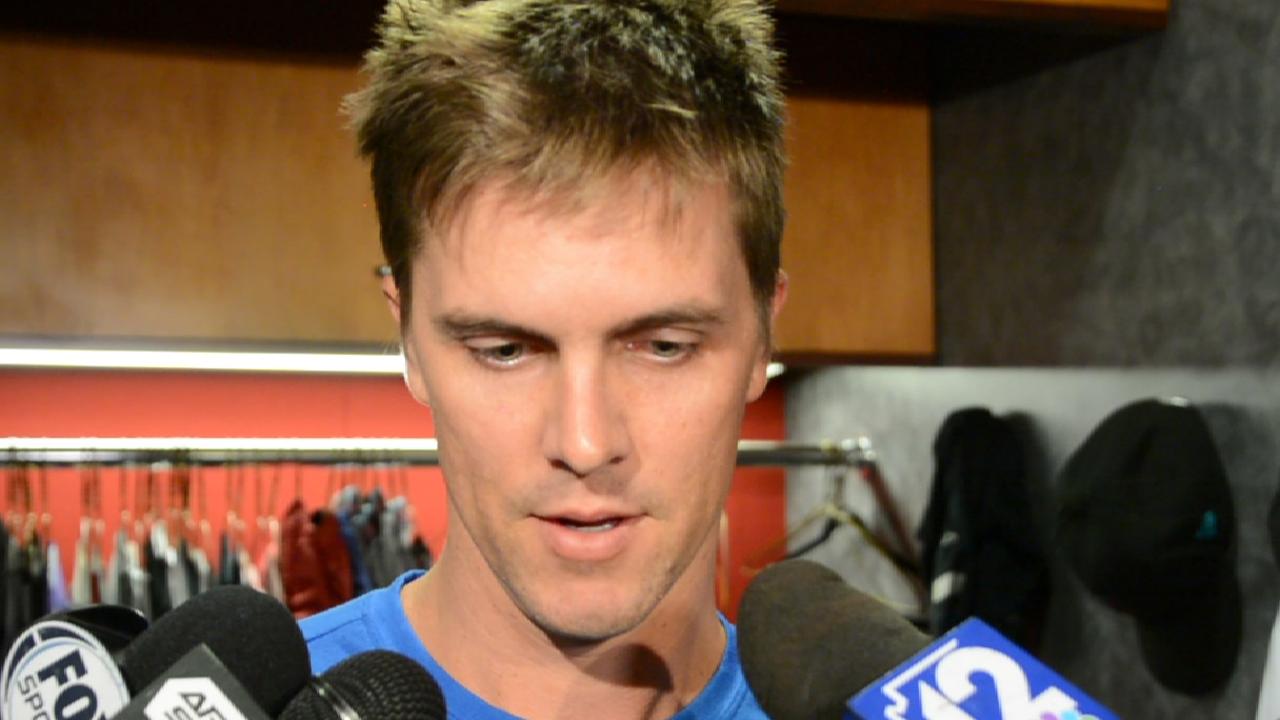 The Dodgers continued the discipline that led to swings at just 24.2 percent of pitches outside the strike zone during the regular season -- the lowest figure in the Majors. That was difficult for Greinke, who teased hitters into swinging at 33.6 percent of his pitches out of the zone -- the fifth-highest figure of a pitcher who ventured out of the strike zone at least 1,000 times.
Greinke walked a season-high five batters, but none of those recipients scored. Until the homers, the only run came in the first inning on Bellinger's one-out grounder, which drove in Chris Taylor, who doubled to open the game. Greinke knew he had to come into the zone, but with less-than-stellar stuff early, he wasn't going to give in to the hitters.
"They were not chasing anything -- or anything close," Greinke said.
But in the fifth inning, Greinke got Corey Seager to fly out to left field on his first pitch, and he needed just four pitches to fan Justin Turner.
The good feelings ended ended when Bellinger clubbed a 3-2 changeup into the stands in left-center field. Greinke then fanned Yasiel Puig to end the inning.
Daniel Descalso cut the difference to 2-1 with a homer off winning pitcher Yu Darvish in the bottom of the fifth. But in the sixth, after Greinke froze Barnes on a first-pitch curve, he watched Barnes send his next pitch into the stands.
"Both those guys hit home runs on kind of pitches I wanted to hit; I just threw a quality pitch and they hit it," Greinke said. "Not much I can really do about it."
Thomas Harding has been a reporter for MLB.com since 2002. Follow him on Twitter @harding_at_mlb and like his Facebook page. This story was not subject to the approval of Major League Baseball or its clubs.