MLB.com Columnist
Barry M. Bloom
D-backs set foundation for 2018 and beyond
Lovullo, Hazen guide Arizona to 93-win season in first year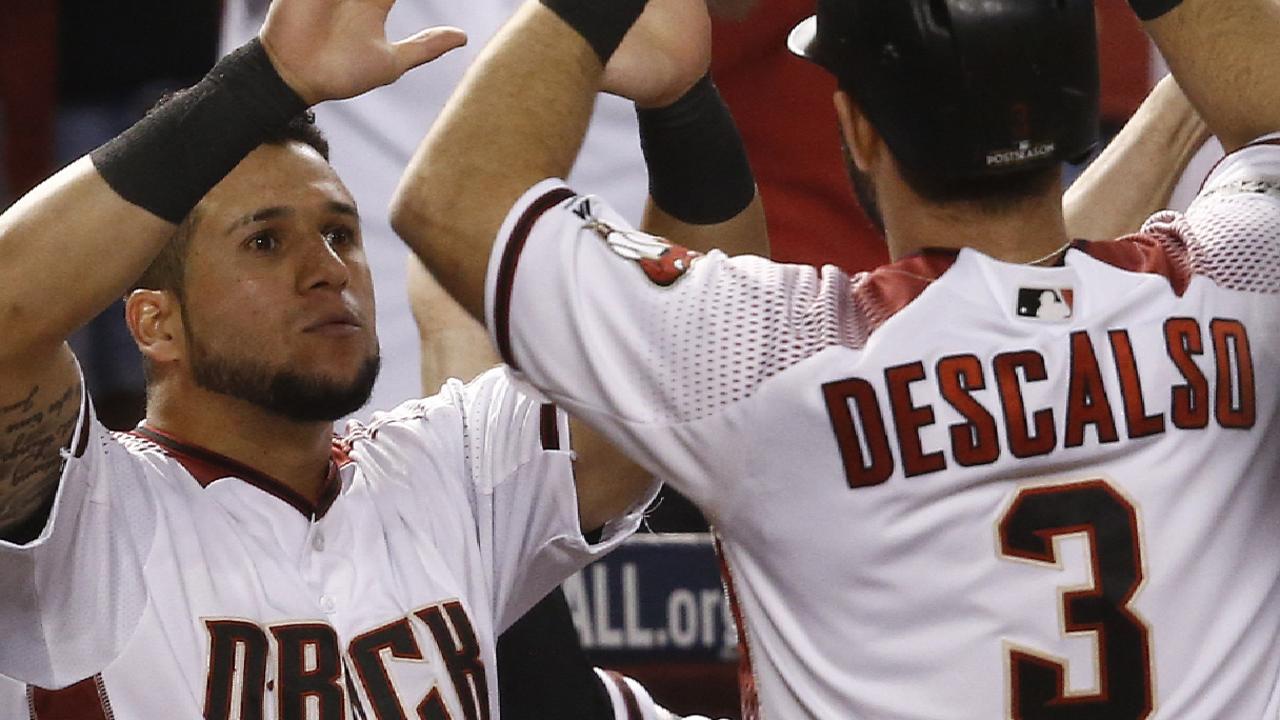 PHOENIX -- Early in this phantasmagorical season for the D-backs, new manager Torey Lovullo spoke in metaphors about trying to build an organization brick by brick. The team's fine start was just another brick in the wall, Lovullo said.
Even though that season ended on Monday night with a loss to the Dodgers in their National League Division Series presented by T-Mobile, Lovullo and general manager Mike Hazen not only built an entire wall, but a red-brick edifice that should stand the test of time.
That's what Lovullo said he told his club after the 3-1 loss in front of 48,641 fans at Chase Field. The season ended with a runner on second and franchise icon Paul Goldschmidt swinging and missing at Kenley Jansen's full-count, 95-mph cutter just off the outside of the plate.
Goldschmidt represented hope and the tying run. The season came down to the last pitch, which aside from a win in the final game, is all anyone can ask.
"You're exactly right," Lovullo said. "I had a quick second with the gang and told them basically that; that we have laid a lot of good bricks down on our foundation. This organization is in good hands with ownership and the front office, and I think there's going to be a lot of successful years in the future.
"It doesn't happen by accident. You have to build that foundation, and that's something that we're doing every single day here. We've worked through the heavy-lifting phase. We advanced to the playoffs this year. We're very proud of that. But my mindset is we haven't quite accomplished what we need to as an organization."
Hazen was an assistant general manager in Boston and was hired here to replace Dave Stewart as GM. Hazen brought with him Lovullo, the bench coach under manager John Farrell.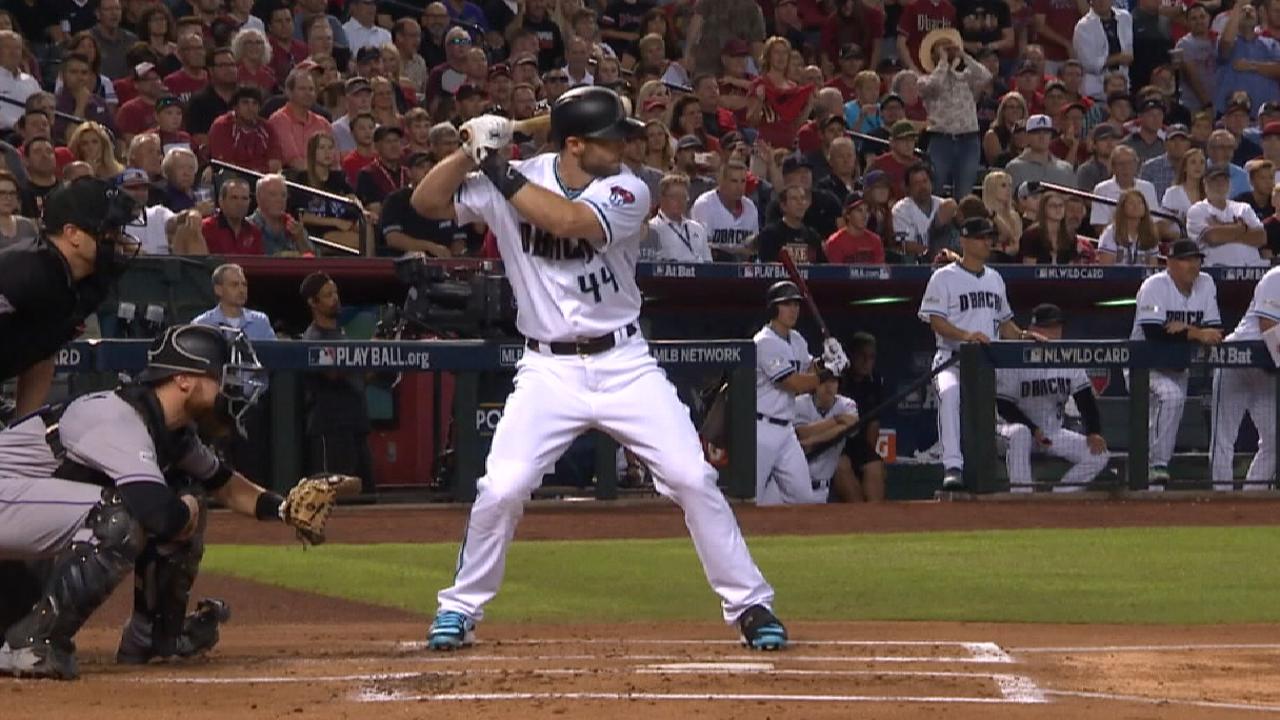 It may be only a coincidence that the Red Sox were also eliminated on Monday, by the Astros at Fenway Park. The Red Sox have an era of three World Series titles since 2004 behind them. The D-backs seem to have it all laid out in front of them.
"My promise is to this team, this organization, this town, city, state, is that I'm going to work as tirelessly as I possibly can until we turn the page and win a World Series championship here," Lovullo said.
• D-backs will reflect after the sting wears off
They have the parts to do it. Fourteen of their young players are salary-arbitration eligible and under team control. Goldschmidt is under contract with club options through 2019. Zack Greinke has four more years to go on his six-year, $206.5 million deal.
Only closer Fernando Rodney and slugger J.D. Martinez are significant free agents. Rodney and his 39 saves could be replaced in the closer role by Archie Bradley, who emerged as a lights-out reliever, the heart-and-soul and spokesman of the team.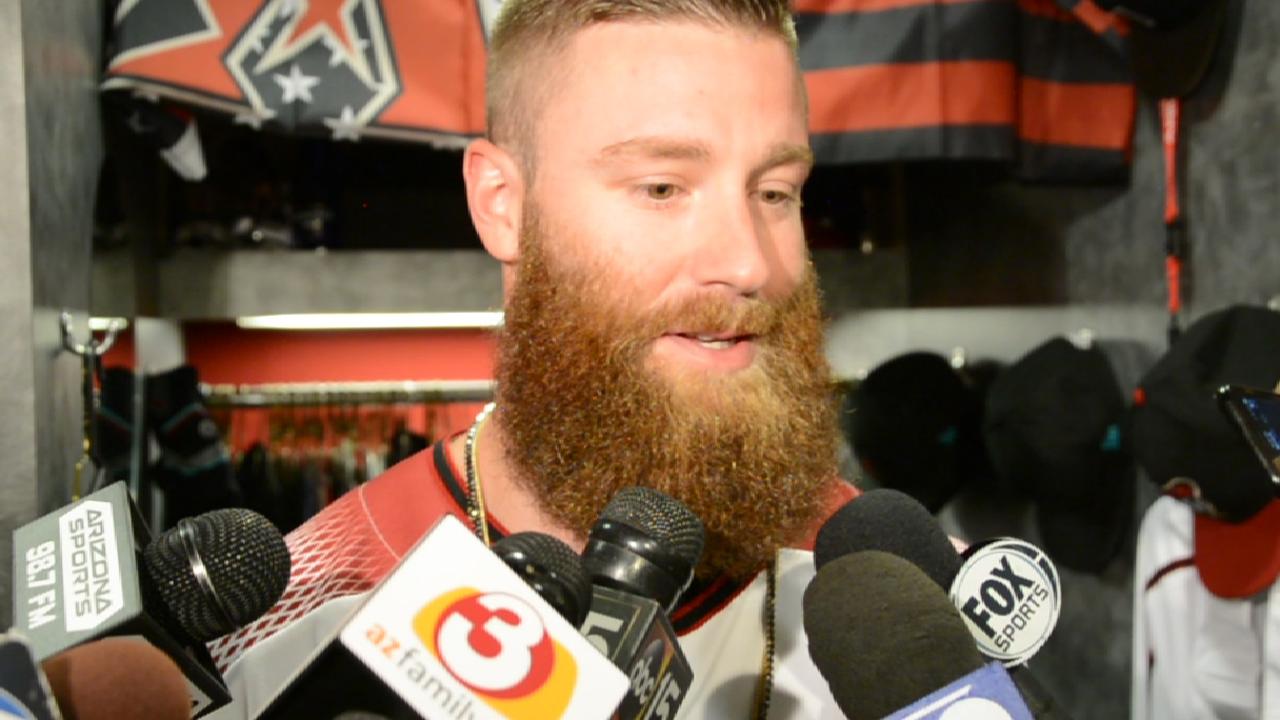 Martinez, who was obtained in a trade with the Tigers on July 18, may be irreplaceable. He carried the club in September by setting records with 16 of his 45 homers and 36 of his 104 RBIs. He batted .396 down the stretch.
Sitting in front of his locker after the game, Martinez looked around the clubhouse and assessed the talent.
"This team is going to be pretty good," he said. "You have a lot of young guys, a lot of guys who are maturing and growing. It's an exciting time. Obviously, this stinks. But I think the organization and fans should be excited just because of the caliber of the players we have in here.
"The whole core of the team is coming back. I might be the only one leaving. And maybe I won't be, hopefully."
• J.D. heads to FA with fond D-backs memories
Hazen was signed to a four-year deal through 2020, and Lovullo is on the hook through '19. Managing general partner Ken Kendrick, 74, has given both men the freedom to guide baseball operations.
So far, so good.
The D-backs flipped their record in one season from 69-93 to 93-69. They won a thrilling NL Wild Card Game at home just this past Wednesday over Colorado. And their pitching was so skewed coming out of that game, the D-backs never had a chance to straighten it out in losing three games in a row to the Dodgers.
"We were just playing from behind," Lovullo said.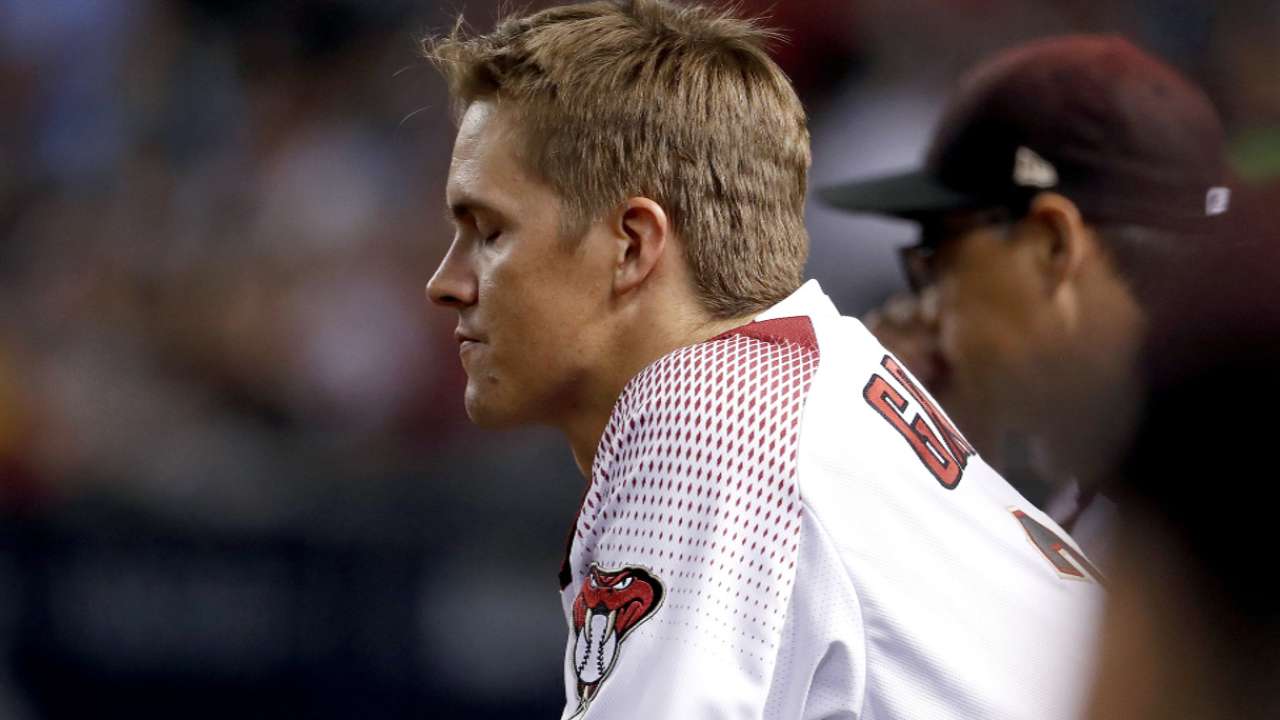 It was a learning experience, too, for Lovullo, who earned his first taste of managing in the Major Leagues after six years as a bench coach under Farrell in Toronto and Boston, plus countless training years managing in the Minor Leagues.
He's a baseball lifer, and he said this season he had a college education in managing a big league club.
"It's probably hard for me to hit it right on the head, but I learned that this is a great game," Lovullo said. "This is probably the greatest time of my life, as far as managing a baseball team. There is a responsibility that comes with my job that I enjoy, and I'm committed to this process.
"I learned through the course of the year that ... I'm not going to stop until things are moving in a great direction year after year after year and this organization has won a championship."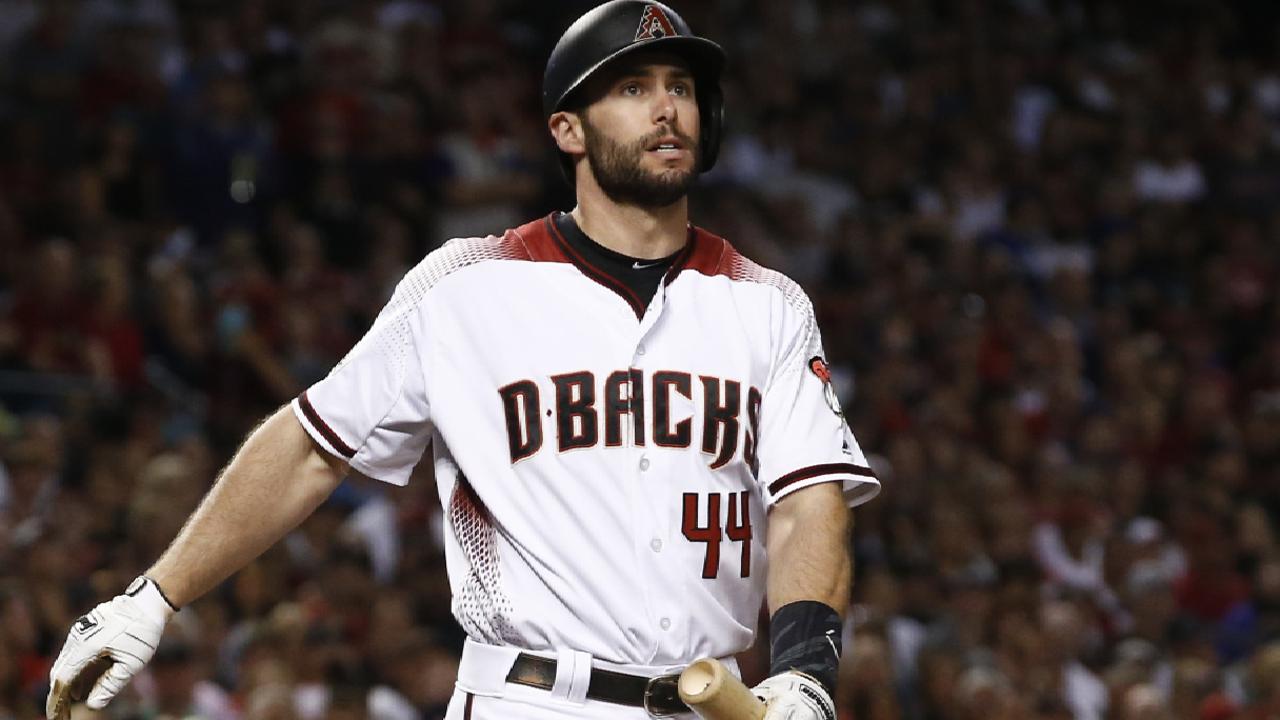 The players love him and bought into his mantra of family and togetherness early on. Winning always helps clubhouse chemistry, of course.
Bradley said about Lovullo: "He's our captain. We all jumped on board. We believe in him, and we believe in his words."
And that, D-backs fans, is a load of bricks to build on heading into 2018 and beyond.
Barry M. Bloom is a national reporter for MLB.com and writes an MLBlog, Boomskie on Baseball. Follow @boomskie on Twitter. This story was not subject to the approval of Major League Baseball or its clubs.