After 'frustrating' end, D-backs look ahead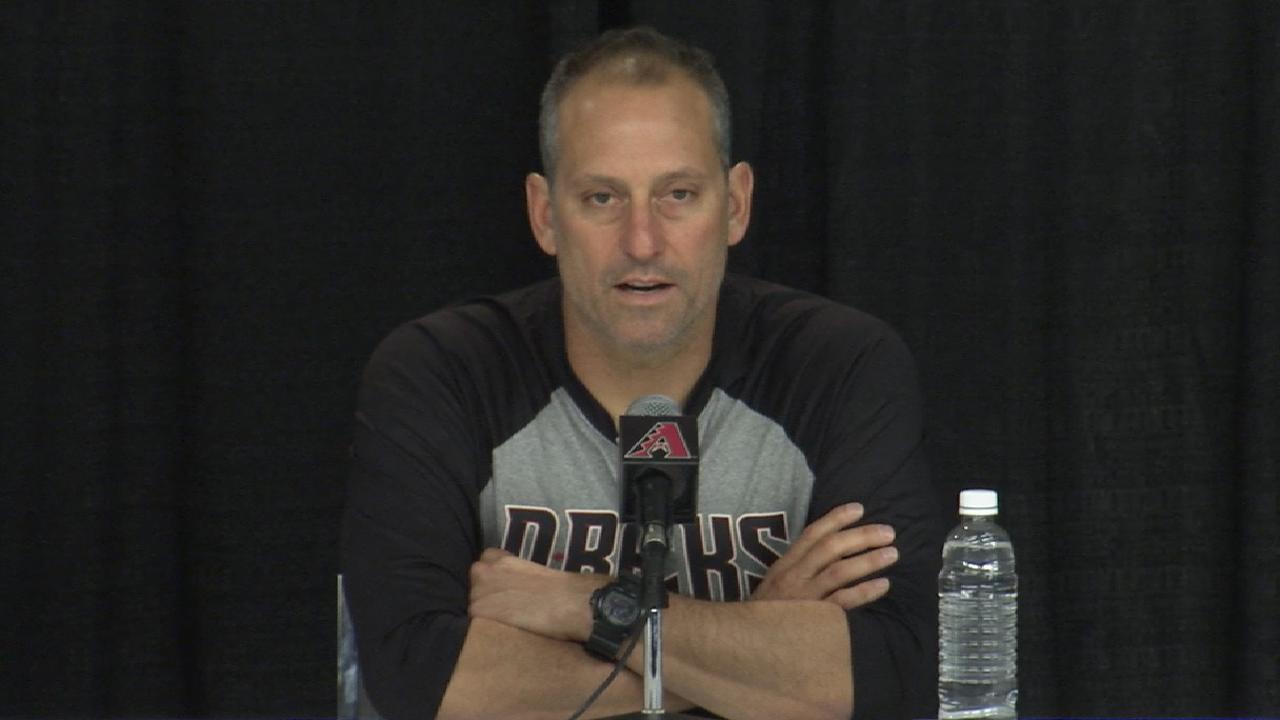 PHOENIX -- D-backs players, looking tired and still somewhat in shock over their quick exit from the National League Division Series presented by T-Mobile after a 3-1 loss to the Dodgers the night before, drifted in and out of the home clubhouse at Chase Field on Tuesday morning.
Players packed up their lockers and arranged to have certain items shipped to their homes.
D-backs manager Torey Lovullo stood and watched for a bit in the corner. The first-year skipper, who is a strong candidate for the NL Manager of the Year Award after leading the team to 93 wins, was still clearly struggling to deal with what had transpired.
"We're still a little frustrated by the last three games," Lovullo said. "Personally speaking, I'm still digesting that. I'll get there to that point and I'll remember the good times and that's going to make me plow away at my job and making sure that I'm available to do everything I can on a daily basis to get the Arizona Diamondbacks back to the postseason."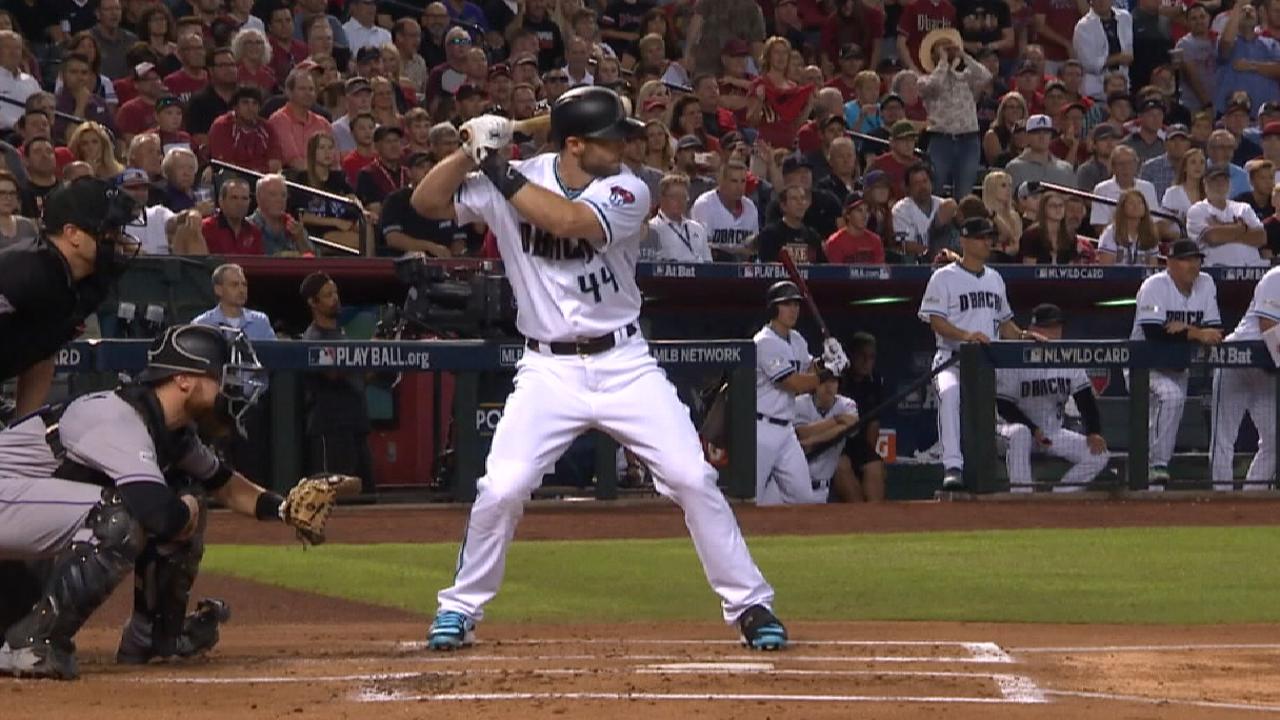 The players' work is done for now, as most will take at least a month off before they start training for next year.
The heavy lifting belongs to the front office, which will have to figure out how to deliver the pieces that help the team play further into October next year.
"As far as the roster goes, we didn't do a lot of offseason planning just yet," general manager Mike Hazen said. "We were going to be forced into doing that had we continued to play. Now that we're not, we'll dive into that over the next several weeks."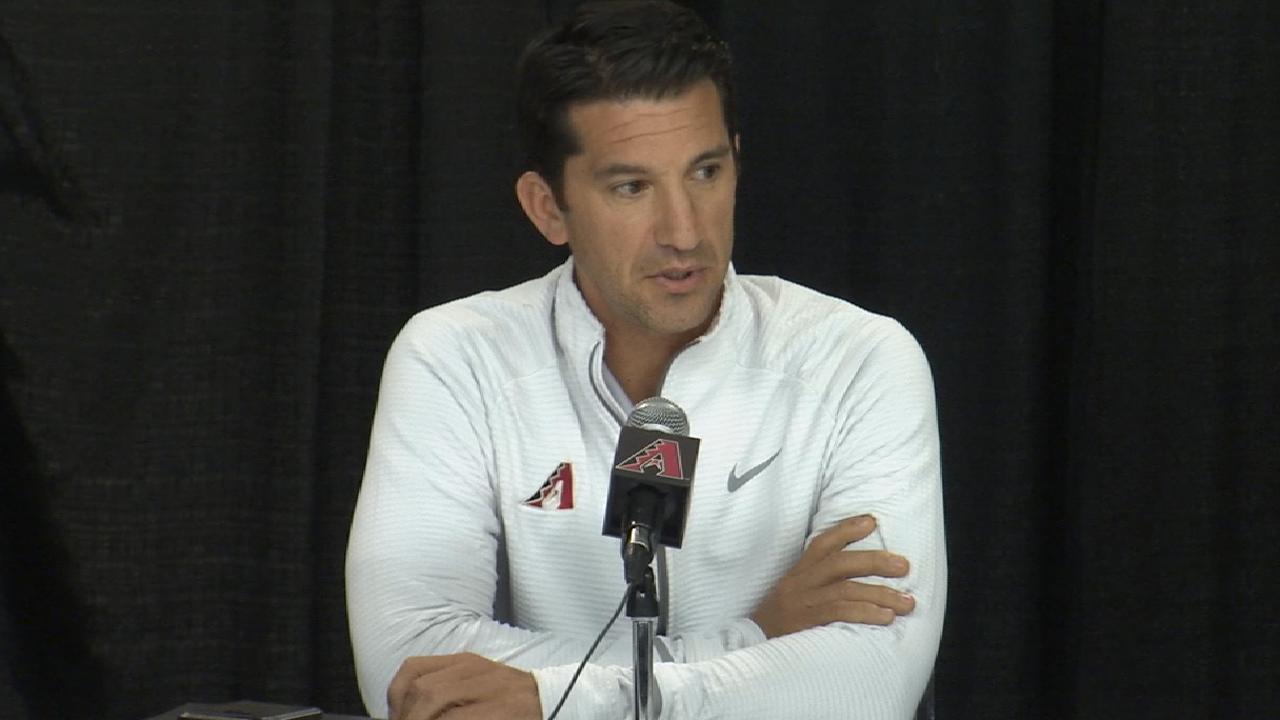 The first step in that process is meetings between the Major League staff, the baseball operations department and scouts to assess the current roster and what went right and wrong during the 2017 season.
One of the big topics will likely be whether to keep Archie Bradley in the bullpen or return him to the starting rotation. Bradley, who met briefly with Hazen and Lovullo on Tuesday, has said he would like to start and still believes that he can. The club wants him in a role that will allow him to have the "biggest imprint" on the team in 2018. What that means remains to be seen.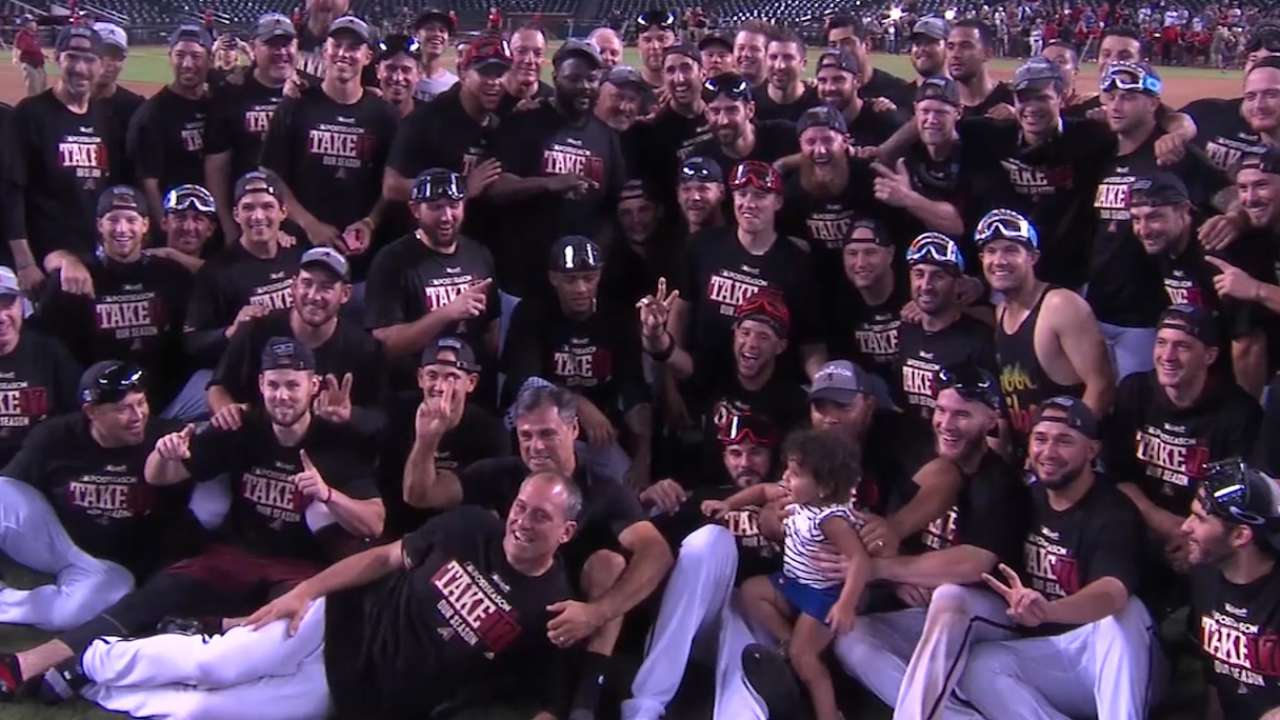 There are plenty of other issues the team has to deal with, the biggest one obviously is the free agency of slugger J.D. Martinez.
It seems unlikely that the D-backs will be able to fit Martinez into their budget, but Hazen said it's too early to determine that.
In addition to Martinez, the team will need to decide on free agents like Chris Iannetta and Fernando Rodney as well as what to do with Daniel Descalso's option for next year.
Then there's the arbitration-eligible players, a whopping 14 of those, including Patrick Corbin, A.J. Pollock, Robbie Ray and Jake Lamb. There will be some big raises to come out of that and it will all have to fit into a yet-to-be-determined budget.
"I think what we've seen is we had a successful season in terms of the number of wins," Hazen said. "But we didn't make it as far as we wanted to and ultimately that's the true determination of your success. We didn't get where we wanted to be so now we need to focus on what it's going to take to get there."
The season may be over, but the work is just getting started.
Steve Gilbert has covered the D-backs for MLB.com since 2001. Follow him on Twitter @SteveGilbertMLB. This story was not subject to the approval of Major League Baseball or its clubs.