Lovullo has strong case for NL MOY
D-backs improved by 24 wins in skipper's first season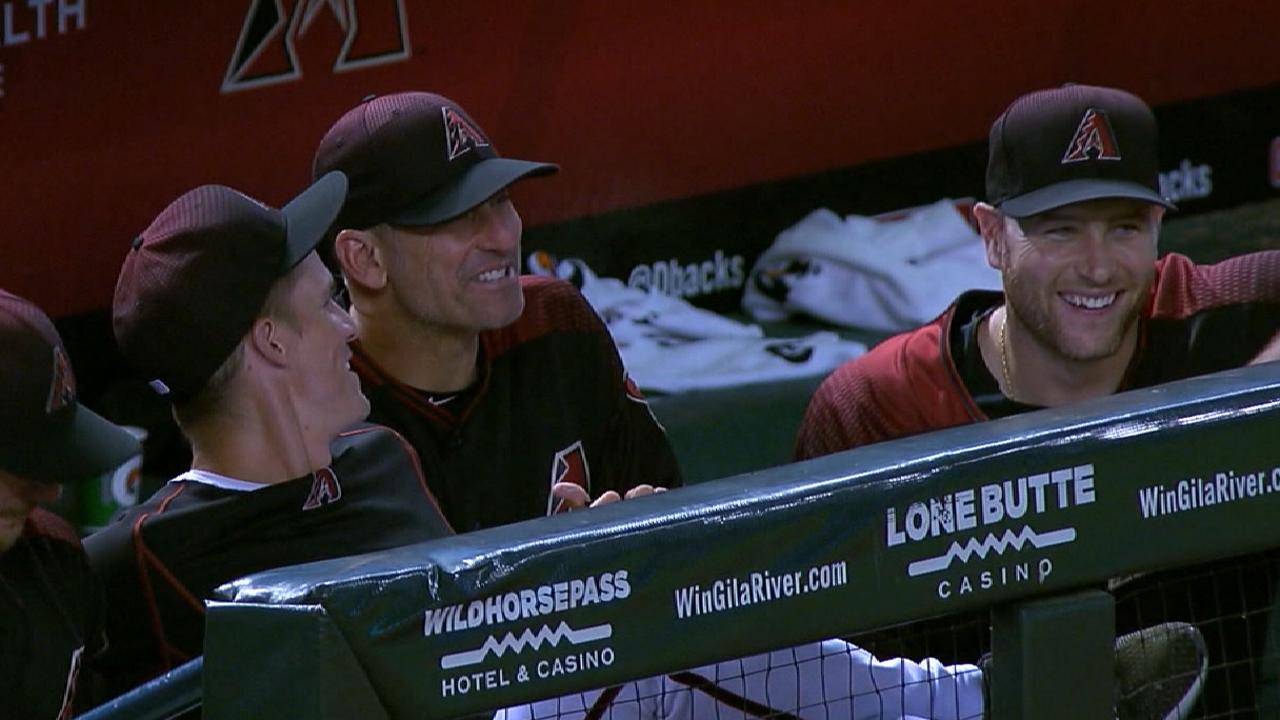 PHOENIX -- The D-backs did a complete 180 in 2017, going from 69-93 to 93-69, and that alone should be reason enough to make Torey Lovullo the winner when the National League Manager of the Year Award is announced Tuesday night.
"That's a no-brainer for me," D-backs left-hander Robbie Ray said. "Coming in, changing the culture, turning everything around, getting everybody on board and doing it in your first year. Just being relatable to the players, being open, conversations back and forth. That's what you want in a manager and you saw how we wanted to play for him. Every day."
When Lovullo was hired last November, he made an immediate impression on D-backs personnel. Not only did he contact each of his players, he also called the support staff around the team.
"I think obviously we had the strongest turnaround, going from 69-93 to 93-69, and a lot of that is because of the relationships and trust that he built right away," D-backs team president/CEO Derrick Hall said of Lovullo. "I watched how he handled the roster, how he handled injuries, the way he motivated this team. He went through a tough stretch and never really changed style-wise or personality-wise. He is solid, and to me he deserves it and I'm hoping he gets it because I think he's clearly Manager of the Year."
Lovullo is up against fellow finalists Dave Roberts, of the NL-champion Dodgers, and Bud Black, who led the Rockies to a Wild Card berth.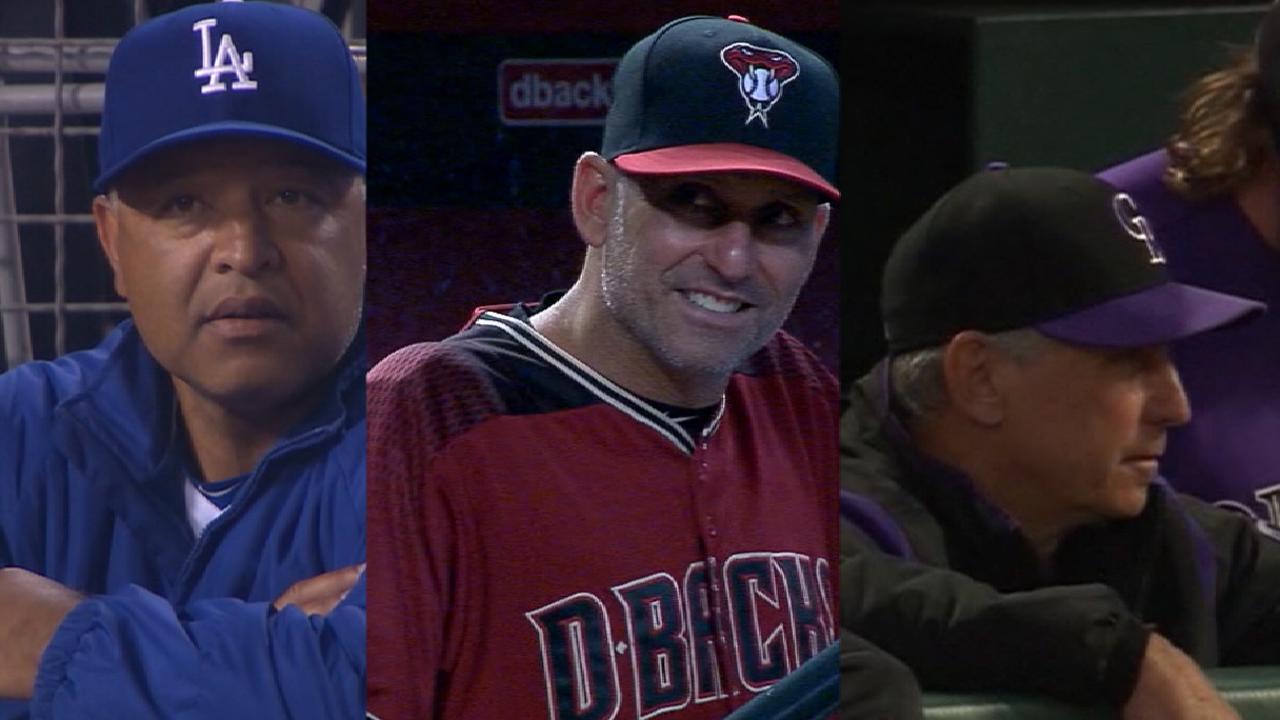 While Lovullo was technically a first-year big league manager in 2017, he had plenty of experience leading teams. He began his managerial career in 2002 with Class A Columbus, and he paid his dues by spending nine years in the Minors before joining the Blue Jays' coaching staff in 2011.
Lovullo followed John Farrell from Toronto to Boston in 2013, and in '15, he managed 48 games while Farrell was on medical leave.
"He's one of the best I've seen at doing what managers need to do, and that's communicating with your players," veteran first-base coach Dave McKay said. "I always see him before game time, during batting practice walking around the outfield and talking to all his pitchers. He just makes a point to have a conversation with guys. He has a really good understanding of the game. He pays attention. He's smart. He looks at a lot of information before the game starts."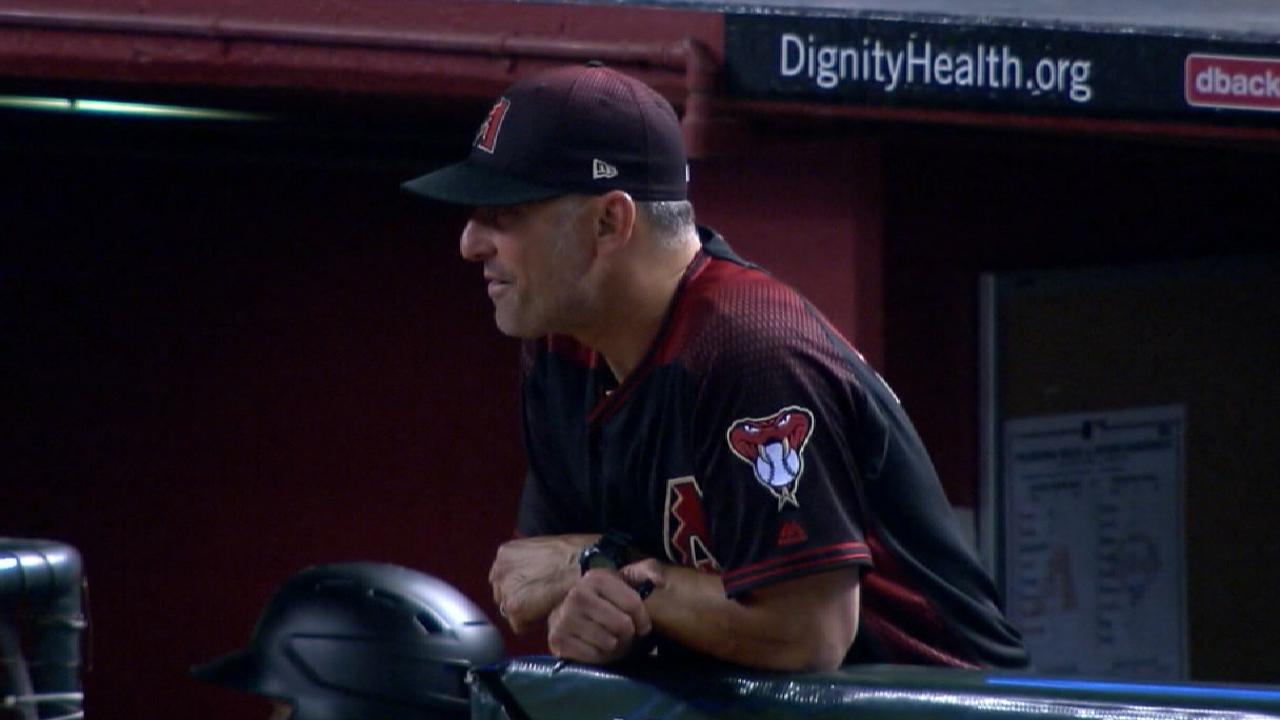 Lovullo set the tone right from the start of Spring Training, telling the players and staff that they were one big family, and he backed those words up with the way he treated them as the season went on.
For instance, when longtime senior director of team travel Roger Riley's mom passed away, Lovullo cancelled batting practice that day and organized it so that the entire team would attend the service.
"This is probably the closest I've been with teammates, coaches and staff in my career, because you could tell they genuinely cared," Ray said.
Steve Gilbert has covered the D-backs for MLB.com since 2001. Follow him on Twitter @SteveGilbertMLB. This story was not subject to the approval of Major League Baseball or its clubs.