Delgado makes strong audition for rotation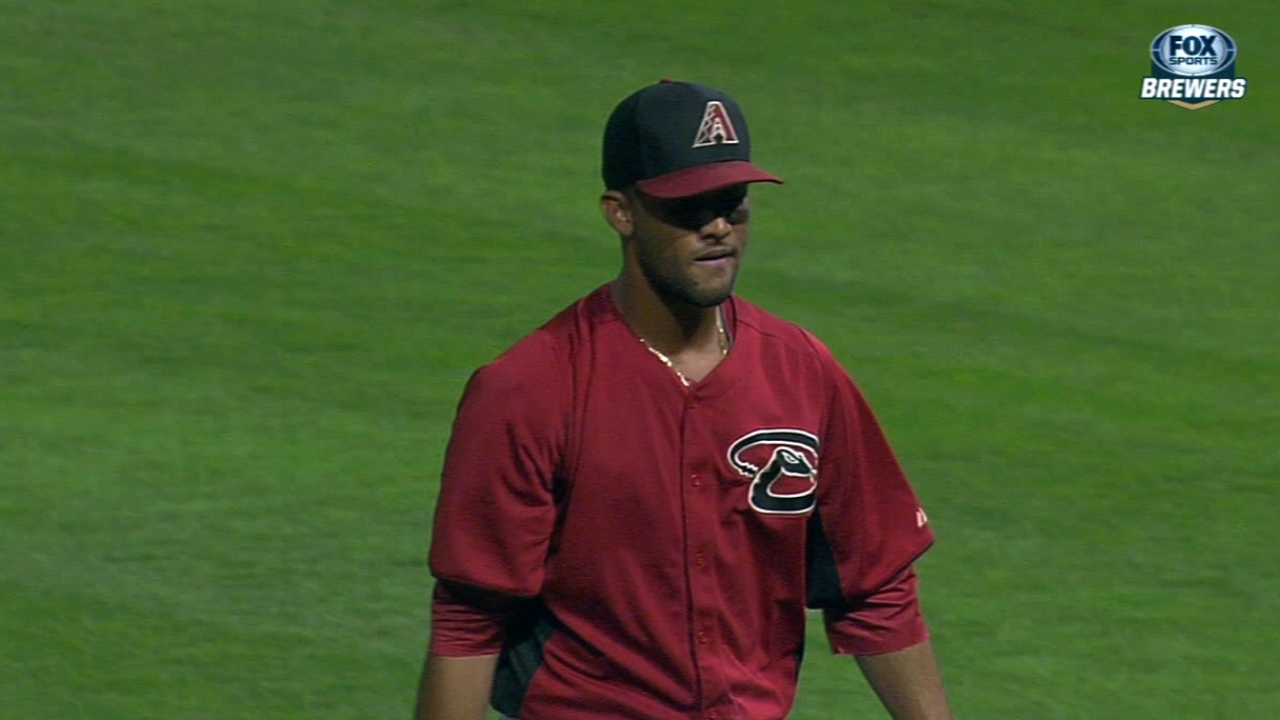 SCOTTSDALE, Ariz. -- Randall Delgado had his second straight impressive outing Wednesday night as he threw four shutout innings against the Brewers.
Delgado, who came over from the Braves in the Justin Upton trade, is competing with Patrick Corbin and Tyler Skaggs for the No. 5 spot in the rotation.
"That's as good as we've seen this spring out of our staff," D-backs manager Kirk Gibson said of Delgado. "He looked really good, had good velocity, all his pitches were working. He got into some trouble early and got out of it. That's the kind of guy that we were hoping we'd get."
The game did not start out smoothly for Delgado as he found himself in a jam with runners on second and third with one out in the first. He maintained his poise, though, and fanned Carlos Gomez and Alex Gonzalez to end the threat.
"I just wanted to keep under control," Delgado said. "I think [that] was the key, I tried to keep concentrating on the pitches."
After not looking very good in his first two appearances of the spring, Delgado began to show signs in a rain-shortened outing against the Angels last Friday when he threw 1 2/3 scoreless innings.
"He was probably a little excited when he first got over here," Gibson said of Delgado's first two outings.