D-backs trio set to return from Team USA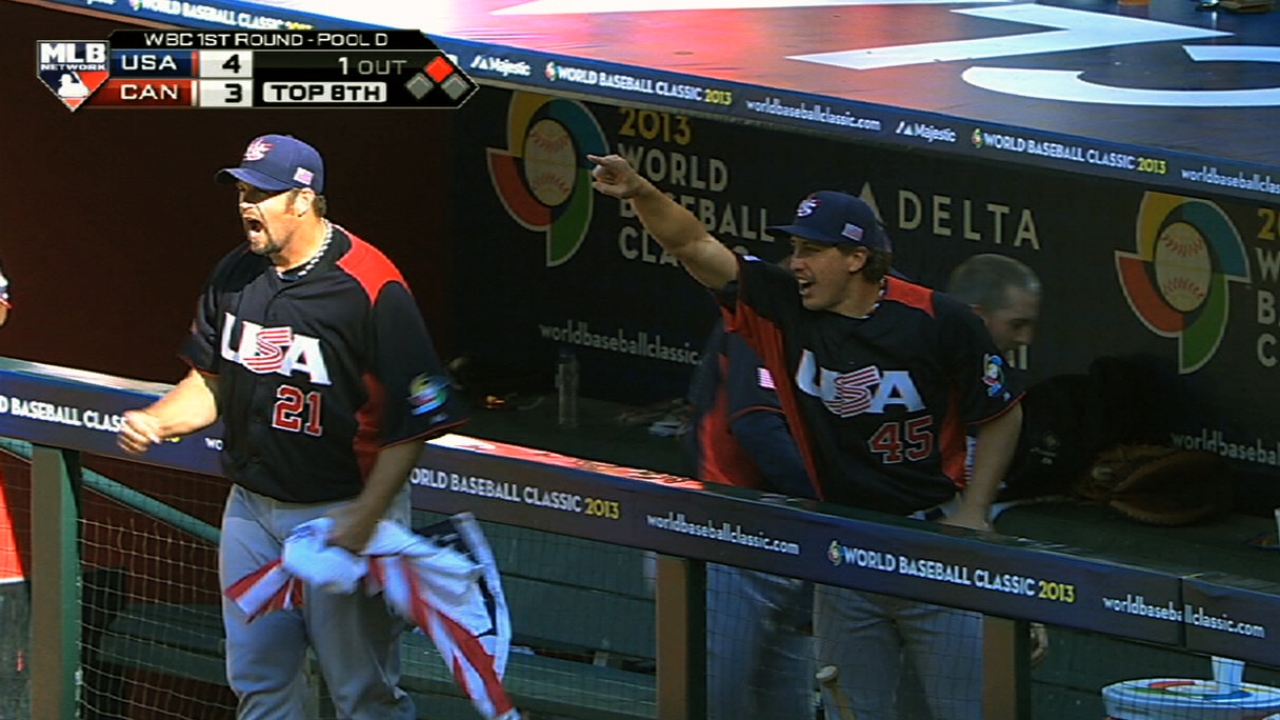 PEORIA, Ariz. -- Infielder Willie Bloomquist and pitchers David Hernandez and Heath Bell are expected to rejoin the D-backs in the next two days.
The trio played for Team USA in the World Baseball Classic.
Bloomquist, who got just two at-bats during his time away from the D-backs, talked to manager Kirk Gibson on Saturday.
"I told him I got you working out on Sunday and playing on Monday," Gibson said. "And he said [he's] been working out for two weeks. He wants to play. We'll see I'll try to get him in a game [Sunday]. He wants to play, needs to play."
Bell and Hernandez each appeared in two games, with Bell throwing two innings and Hernandez 1 2/3 frames. Most of their work has been done in side sessions.
"Those guys are all going to come back and they've been throwing," Gibson said. "Not in games as much as they would have been if they had been here in Spring training, but their arms are in good shape and none of them are hurt, and we'll certainly get them ready for the season from this point forward."
Steve Gilbert is a reporter for MLB.com. Follow him on Twitter @SteveGilbertMLB. This story was not subject to the approval of Major League Baseball or its clubs.