Hernandez, Bell won't be hurt by brief Classic stints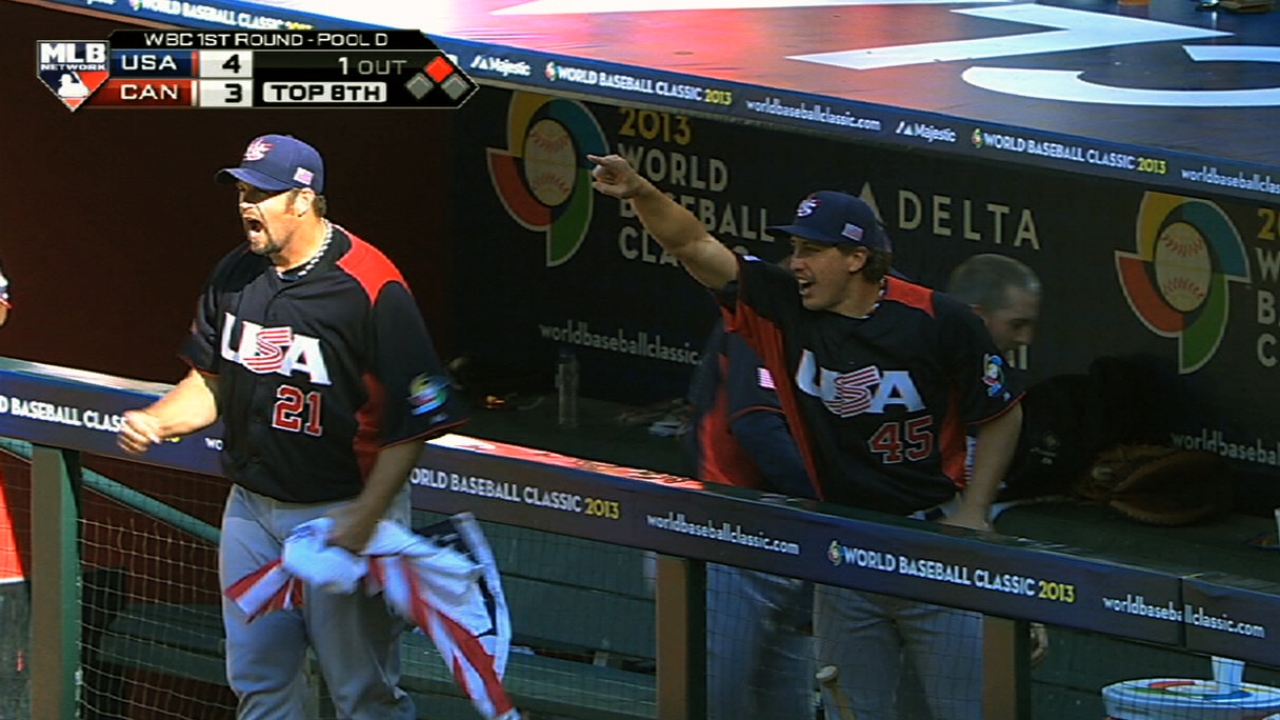 SCOTTSDALE, Ariz. -- David Hernandez, Willie Bloomquist and Heath Bell returned to the D-backs on Sunday after playing for Team USA in the World Baseball Classic.
Bloomquist, who only got two at-bats during his time away, talked his way into Arizona's starting lineup Sunday. Hernandez and Bell are expected to pitch Monday or Tuesday.
Despite the fact that the two pitchers only got into two games apiece, they both said they are on target for Opening Day.
"Now I have two weeks of Spring Training to get ready for the season and get as much work in as possible," said Bell, who made three appearances for the D-backs before leaving for the Classic. "I tried to stay sharp, throwing touch and feels and bullpens, and got in the game twice. I tried to stay in the best shape as possible, but it was more like the season or the playoffs."
Said Hernandez, "I don't feel like I'm behind. I just feel like I just have to throw on back-to-back days and I'll be ready. Being put into a game situation with that kind of pressure and magnitude makes you feel like you're ready. Just coming back to Spring Training is a big letdown. I don't feel like I'm behind."
Hernandez also said it felt like a playoff atmosphere, which he experienced in 2011 when the D-backs fell to the Brewers in five games in the National League Division Series. Team USA advanced past the first round, but was eliminated by Puerto Rico.
"It's something I'd definitely do again, in a heartbeat," Hernandez said of his decision to participate. "It was different. The loss was worse than I think losing Game 5 in Milwaukee. Because losing Game 5 you felt like you let down the Diamondbacks fans, but losing in that felt like you let down the whole country. Other than that, it was just an amazing feeling, just fun."
Steve Gilbert is a reporter for MLB.com. Follow him on Twitter @SteveGilbertMLB. This story was not subject to the approval of Major League Baseball or its clubs.