Miley's 'dead arm' shows life in intrasquad game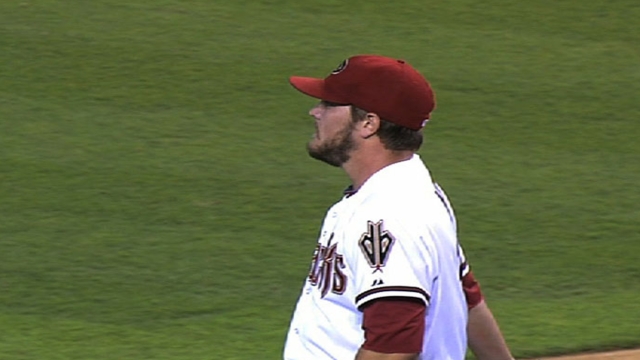 GLENDALE, Ariz. -- Wade Miley's arm appears to be alive again.
The D-backs left-hander threw two innings in an intrasquad game after being scratched from his last start with what the team referred to as a "dead arm," a point pitchers tend to reach during Spring Training where their arm feels tired.
"He threw the ball well," D-backs pitching coach Charles Nagy said. "It was coming out of his hand very good. Velocity was good and he was able to locate much better."
Miley threw 26 pitches over two innings.
"I could tell his arm was quicker," manager Kirk Gibson said. "Just coming out better and he was free and easy. I think it was a good day for him."
Miley last appeared in a game on March 7 against the Brewers. After being scratched, Miley altered his workout routine a bit and only stopped throwing for a couple of days.
As long as there are no setbacks, Gibson said Miley should be on track to make his first start of the regular season April 3 against the Cardinals.
Steve Gilbert is a reporter for MLB.com. Follow him on Twitter @SteveGilbertMLB. This story was not subject to the approval of Major League Baseball or its clubs.