Gibson keeping options open with rotation order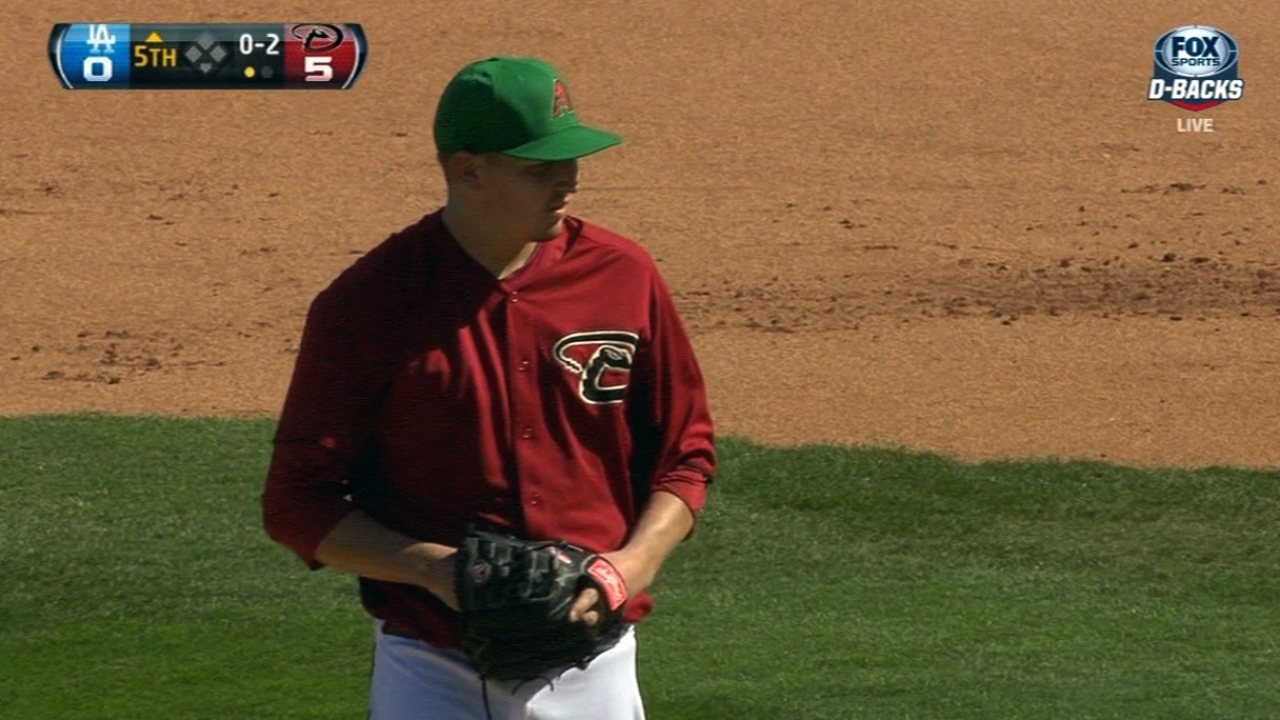 SCOTTSDALE, Ariz. -- When D-backs manager Kirk Gibson said late last month that his starting rotation would likely line up as Ian Kennedy, Trevor Cahill, Wade Miley and Brandon McCarthy, he cautioned that it was not set in stone.
Tuesday he seemed to hedge on that order.
"I'm not sure it will be that way, but it could be," Gibson said. "I can tell you we have many different scenarios. We've got two weeks to go. I think I've been pretty consistent that many things can happen. I'm never going to pick my team early."
The D-backs could elect to skip their fifth starter the first time through the rotation. The first time they would need a fifth starter would be April 9, the eighth game of the season at home against the Pirates.
"We look at matchups all through the schedule, who guys would fall against," Gibson said of what will play into the decision. "Specifically you'd look at Yankee Stadium and use your imagination who you might want to pitch there."
The D-backs play at Yankee Stadium April 16-18 and it is a ballpark known to be very favorable to left-handed hitters.
Steve Gilbert is a reporter for MLB.com. Follow him on Twitter @SteveGilbertMLB. This story was not subject to the approval of Major League Baseball or its clubs.