Gibson not worried about Kubel's woes at the plate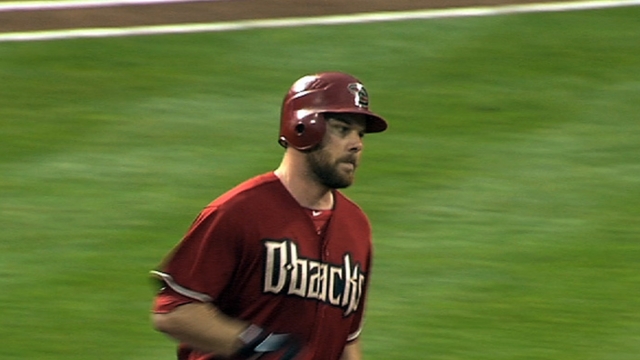 SCOTTSDALE, Ariz. -- It's been a rough go of it at the plate this spring for D-backs outfielder Jason Kubel.
After going 0-for-3 on Thursday, Kubel's average dipped to .182. Over his last six games, he is 0-for-13.
D-backs manager Kirk Gibson thinks that a sore left knee that kept Kubel out of action for a bit has contributed to his problems at the plate.
"I think he just may have favored that a little bit," Gibson said. "Kind of drifting on it and not putting a lot of pressure on it. He's very mechanical right now, thinking about his weight and where his hands go and swing path, so he's got a little too much on his mind."
Spring Training numbers for a player with Kubel's track record are not important to Gibson.
"I just want him to be healthy and feeling good," Gibson said. "I'm not worried about the other at all. I know he'll hit."
Steve Gilbert is a reporter for MLB.com. Follow him on Twitter @SteveGilbertMLB. This story was not subject to the approval of Major League Baseball or its clubs.