Nieves named D-backs' backup catcher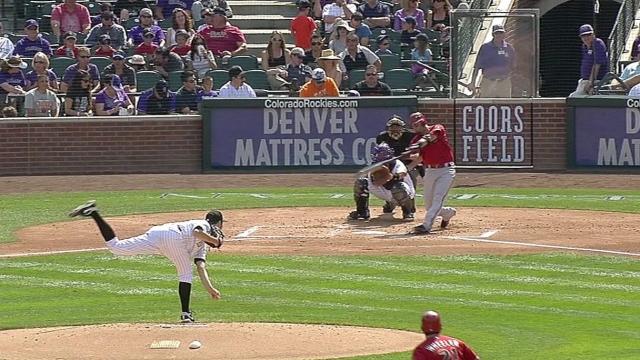 SCOTTSDALE, Ariz. -- Wil Nieves enjoyed Monday's off-day more than usual after learning following Sunday's game that he had beaten out Rod Barajas for the D-backs' backup-catcher spot, and the veteran expressed his excitement before Tuesday's matchup with the Angels.
Nieves, 35, collected 11 hits in 36 at-bats after the D-backs signed him in August.
Barajas, meanwhile, was signed to a Minor League contract just prior to the start of camp.
The D-backs gave Nieves the edge on defense and thought he could hit for a higher average than Barajas, who possesses more power.
"I thought he made good strides," D-backs GM Kevin Towers said of Nieves. "He came into camp in incredible shape. I thought his focus was much better than it was the last two months of last year. I think having Barajas in here pushed him. He knew there were parts of his game he had to brush up on and be a good teammate and preparation in a lot of areas he needed to focus and work on. It was a hard decision. It could have gone either way. We didn't feel there was a big difference between the two, it's just the way as a group, collectively, we felt we needed to go."
Nieves has plenty of experience being on the roster bubble and did not expect to hear the good news so soon.
"Usually, every team I've been with, they wait until the last second to tell me if I made it or not," Nieves said. "I was competing with a great guy, a great player, a great person, a good teammate. I didn't see him as competition, I saw him as a teammate. Both of us were going to do our jobs, and at the end the team was going to decide who was going to stay."
Steve Gilbert is a reporter for MLB.com. Follow him on Twitter @SteveGilbertMLB. This story was not subject to the approval of Major League Baseball or its clubs.