D-backs confirm Ross to open season on DL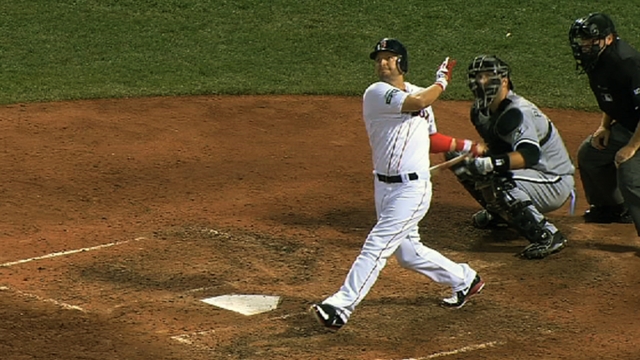 PHOENIX -- In an expected move, D-backs manager Kirk Gibson confirmed Friday that outfielder Cody Ross will start the regular season on the disabled list.
Ross suffered a strain in his lower left leg and was removed early from a game against the Giants on March 3. It was the last time he played in a game, though recently he has hit -- but not run -- in Minor League games.
Over the last few days, Ross has begun doing some light jogging. But rather than try to rush things, the team will backdate his 15-day DL stint by 10 days, so he will only have to miss five regular season games.
The tentative plan has him beginning a rehab stint when the Minor League season begins Thursday, then have him return sometime after the team returns from a three-game trip to Milwaukee next weekend.
"We're all on the same page," Ross said. "I mean, obviously I would have loved to have opened up the season, but we all felt like the smart thing to do was take the extra few days since we can retroactive it and I don't have to miss 15 days, I can miss the minimum.
"We felt like we hadn't gotten far enough in the running to where I could just run out there on Opening Day and not risk injury. It's a tough one to swallow, but at the end of the year we'll hopefully look back and say that was the right move."
Steve Gilbert is a reporter for MLB.com. Follow him on Twitter @SteveGilbertMLB. This story was not subject to the approval of Major League Baseball or its clubs.