Marte closing in on roster spot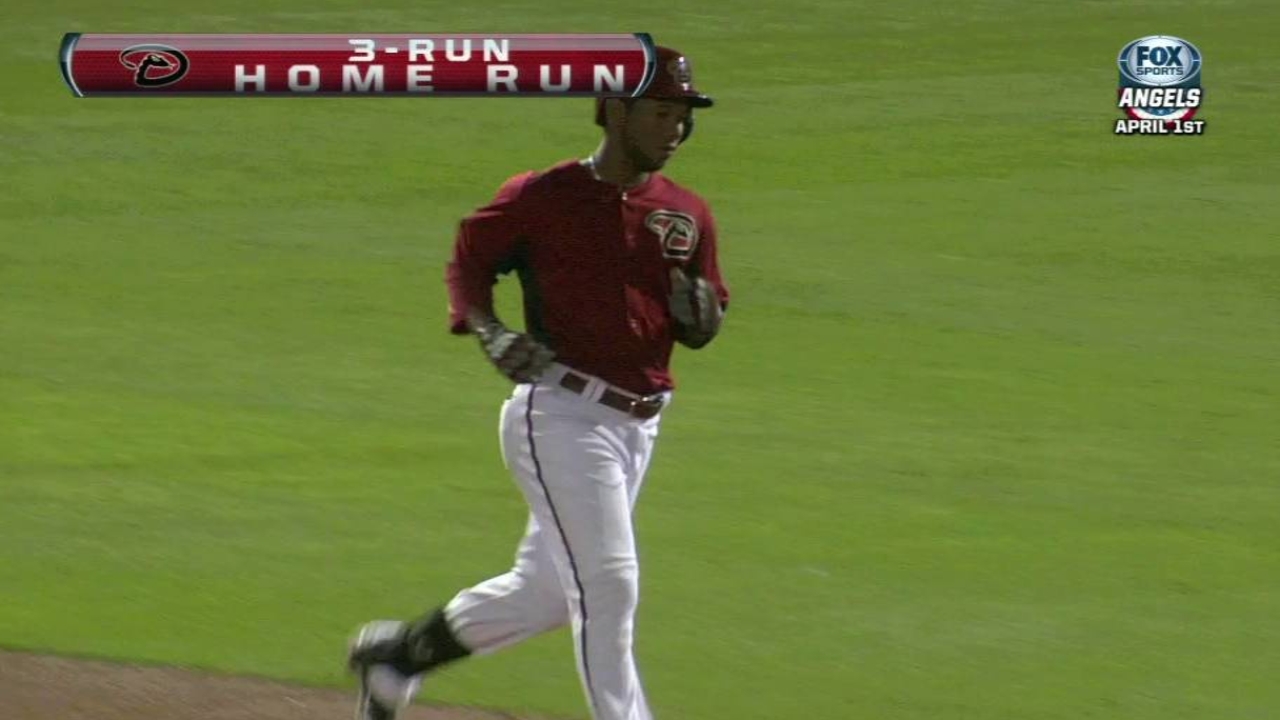 PHOENIX -- The D-backs trimmed their roster further after Friday's game against the Reds, optioning outfielder Tony Campana and left-hander Joe Paterson to Triple-A Reno, while reassigning catcher Tuffy Gosewisch and right-hander Nelson Figueroa to Minor League camp.
The demotion of Paterson means the D-backs will keep left-handers Tony Sipp and Matt Reynolds in the bullpen.
"Joe threw the ball well. I thought he threw the ball this spring more like he did in 2011," D-backs GM Kevin Towers said. "His command was good, his breaking ball was good, changed speeds well. He'll go down there and he's a professional, he'll be ready."
Campana's demotion likely opens the door for Alfredo Marte to make the team as a backup outfielder, though Towers did not rule out acquiring an outfielder.
"Waivers are still going on and we don't have to finalize things until tomorrow after the game," Towers said. "I would say Marte internally is fairly obvious. There's a good chance he'll probably break with us. The last thing you want to do is tell a player he's on the ballclub and all of a sudden someone pops up a day later [on the waiver wire] that makes more sense."
Towers and manager Kirk Gibson informed utility man Josh Wilson that he would make the club as a backup infielder, a spot that became open when Willie Bloomquist injured his right oblique Tuesday night.
Aside from deciding between Marte and a waiver claim or trade, the final choice the D-backs must make is between Patrick Corbin and Randall Delgado for the fifth spot in the rotation.
Corbin further solidified his case with six shutout innings Friday night, while Delgado will follow Wade Miley to the mound Saturday. The team is expected to announce a decision following the game.
"Really he's only had one so-so outing," Towers said of Corbin. "Other than that he's been very, very good."
Steve Gilbert is a reporter for MLB.com. Follow him on Twitter @SteveGilbertMLB. This story was not subject to the approval of Major League Baseball or its clubs.