Gregorius eager to be cleared for defense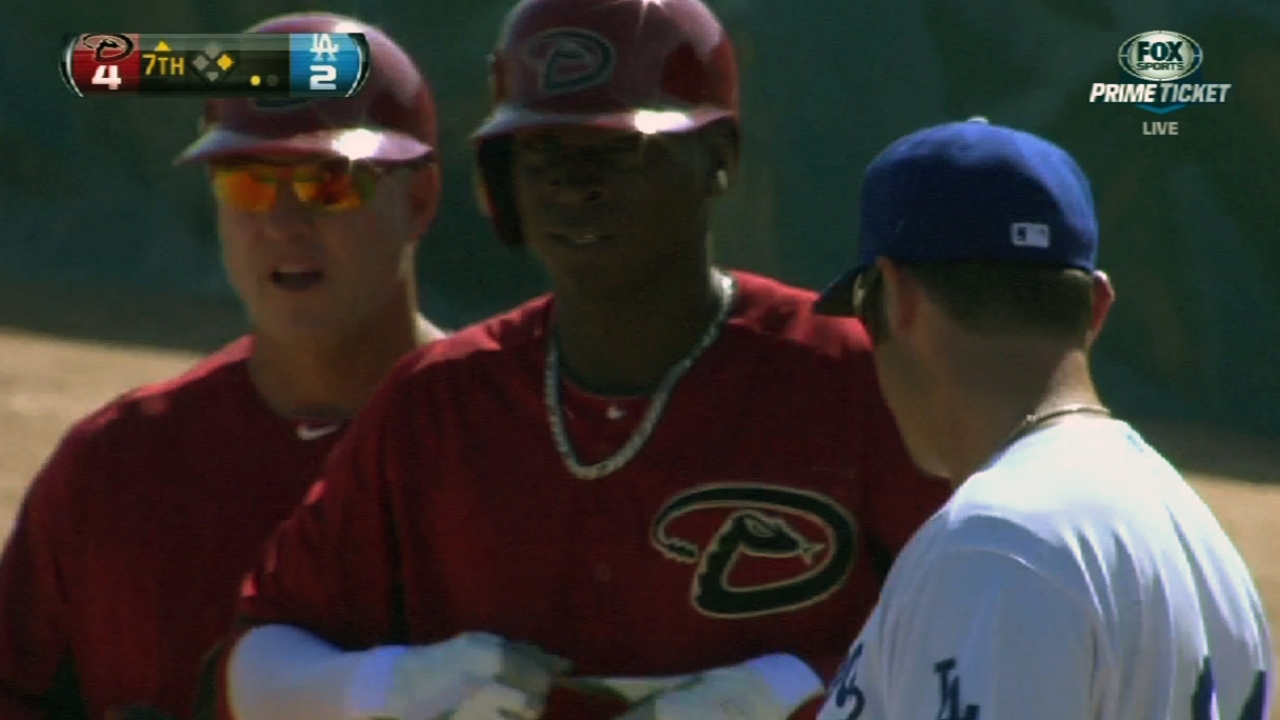 PHOENIX -- D-backs shortstop prospect Didi Gregorius, who is making his way back from a right elbow strain, will hit in a simulated game on Tuesday. He had 26 at-bats this spring despite not being able to play defense. He's hopeful he can return to the field in a Minor League game within a week or so.
"It's getting better and better every day, it's getting to where I want it to be," Gregorius said. "I just have to keep going forward and hopefully have no setbacks. I'm eager to play defense but I know I can't rush it. Once I get to do that, I think I'll be able to feel like myself again."
Much further behind in his recovery process, Willie Bloomquist hasn't begun participating in baseball activities. The 35-year-old was placed the 15-day disabled list after sustaining an oblique strain at the end of camp.
"He's just doing basic training room stuff right now," manager Kirk Gibson said. "He can still feel it right now."
Tyler Emerick is an associate reporter for MLB.com. This story was not subject to the approval of Major League Baseball or its clubs.