Marte debuts against Cardinals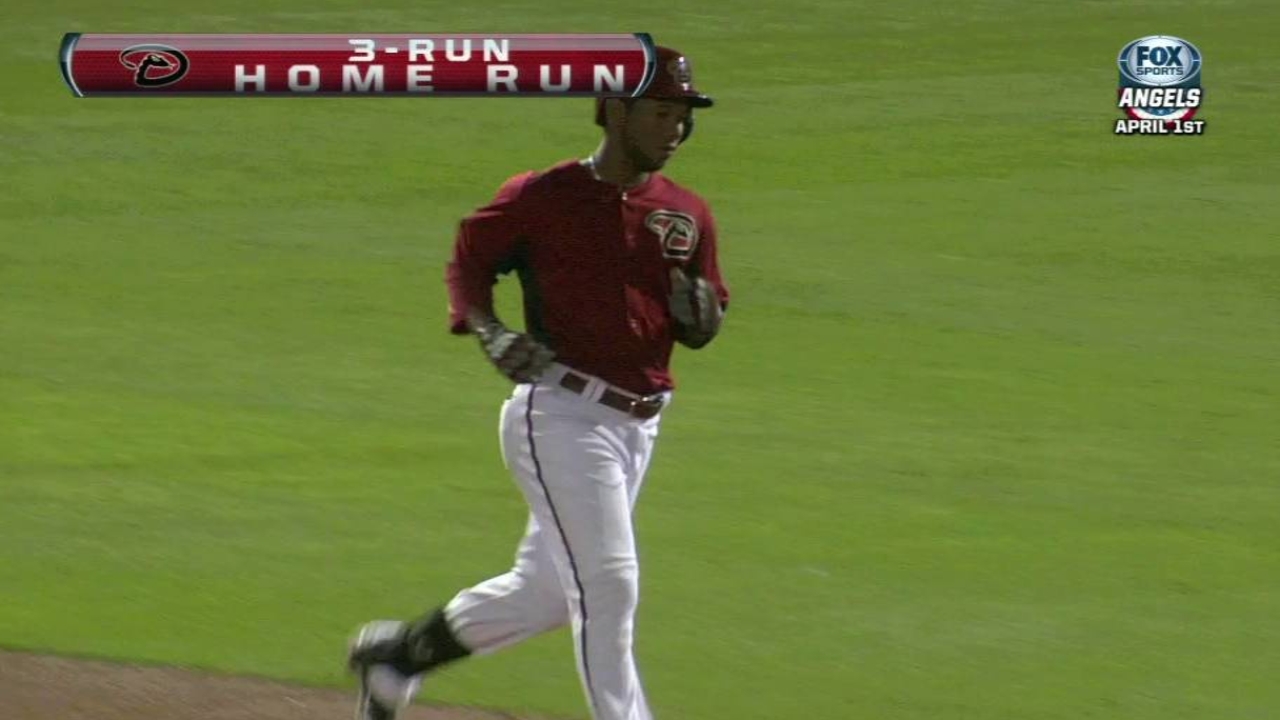 PHOENIX -- When Spring Training began nearly two months ago, Alfredo Marte never imagined he'd make the D-backs' Opening Day roster. The proposition seemed even more unimaginable when the club optioned him to Triple-A Reno on March 15.
But after outfielders Adam Eaton and Cody Ross were injured, Marte was brought back to big league camp and given a golden opportunity to compete with Tony Campana for a final roster spot, and the 24-year-old took advantage.
Now, two weeks after winning the job, the native of the Dominican Republic added to his improbable start to 2013 by making his Major League debut Tuesday against the Cardinals.
"You just keep playing hard and see what happens with the opportunity," said Marte through a translator. "It's very emotional for me."
Manager Kirk Gibson slotted him in left field, batting sixth. Marte hit .294 with Double-A Mobile last season, hitting 20 homers with 75 RBIs.
"I'm just going to play hard and see how it goes," Marte said. "I'm hoping I can help the team with hitting or maybe on defense, but whatever I do, I'm going to try to support the team."
This spring marked the first time the D-backs invited Marte to their big league camp, and it seemed to motivate the outfielder, who made big strides in a short period of time. He hit three long balls and drove in six runs in 47 Cactus League at-bats.
"He came a long way," Gibson said. "He's really paid attention and been open-minded to try to learn things to become a better player.
"You could see an evolvement with him, he swung a lot early in at-bats early in Spring Training then became more patient when he started to understand what was going on. He's got a good future for us."
Tyler Emerick is an associate reporter for MLB.com. This story was not subject to the approval of Major League Baseball or its clubs.