Pollock learning to scout pitchers in full-time role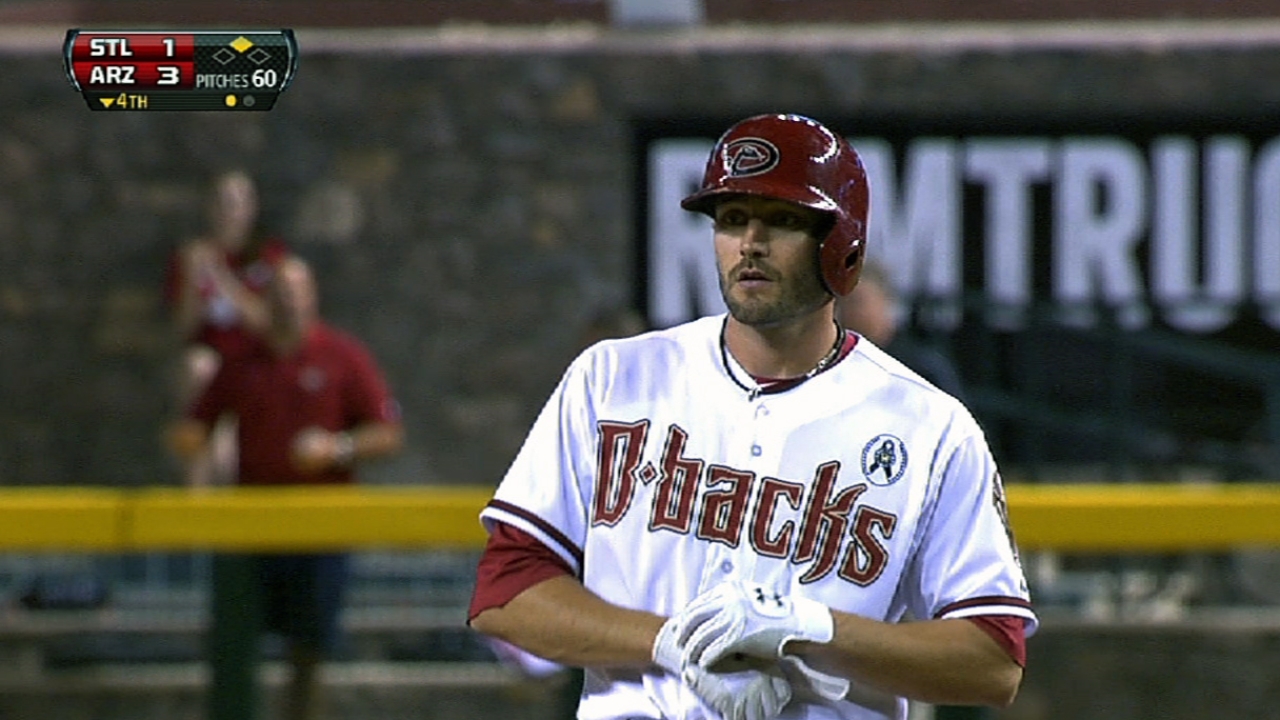 PHOENIX -- Since collecting three hits and driving in two runs on Opening Day, D-backs outfielder A.J. Pollock has gone hitless in his last nine at-bats entering Monday. The drought has been especially sour because the 25-year-old has had a couple hits taken away from him.
In addition to recording a few loud outs off hard-hit balls, Pollock appeared to leg out an infield single over the weekend in Milwaukee only to be called out by the first-base umpire. The young outfielder knows there is always tough luck involved in baseball but admitted it's difficult to accept sometimes, especially when he is getting a chance to play every day at the Major League level.
"It is frustrating, but you have to keep trying to hit the ball hard, because that's baseball," said Pollock, who hit .247 in 31 games last year in his first big league season. "You get up here, and there might be more pressure to perform, but you really can't control a lot of stuff."
Most of the pitchers Pollock has faced this season he hasn't seen before, including Pittsburgh's starter on Monday night, left-hander Wandy Rodriguez, so he has relied heavily on teammates and scouting reports to prepare for games.
"You have to learn a lot from there, but the cool thing here is they are very detailed, so you go in with a lot more understanding of what they are doing," he said. "I think the learning curve here is [about] more preparing because you have a lot more stuff at your disposal. You learn how to research when you're up here."
Despite the small slump, Pollock still figures to play consistently until Cody Ross returns from injury, when he'll likely transition into the fourth-outfielder role.
Tyler Emerick is an associate reporter for MLB.com. This story was not subject to the approval of Major League Baseball or its clubs.