Montero gets first breather against Pirates lefty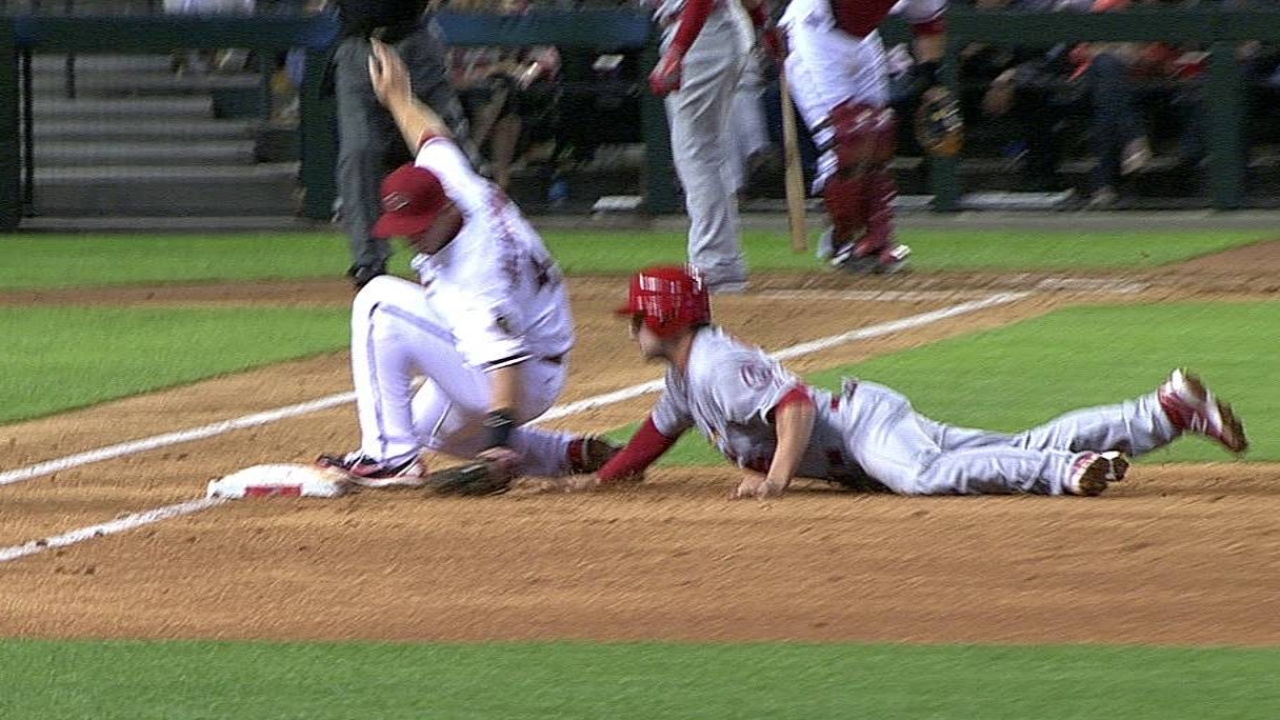 PHOENIX -- After catching the first six games of the season, including two that went into extra innings, Miguel Montero was left out of the D-backs' lineup for the first time in 2013 on Monday, with Wil Nieves starting in his place.
"Miggy has caught a lot," manager Kirk Gibson said. "He went through Spring Training and didn't catch that much, now he's caught a ton. I just think it's smart."
Montero started 136 games at catcher last year, not receiving his first day off until the ninth game of the season. But with the 16- and 11-inning games the D-backs have played, as well as the travel to Milwaukee and back, the club thought Monday would be an ideal time to rest their franchise catcher, who signed a $60 million, five-year contract with the team last May.
In his first 23 at-bats to begin 2013, Montero has seven hits, five walks and three RBIs.
As for Nieves, Monday marked his first start behind home plate since March 28, in a Cactus League game against the Rangers. The veteran backup has stayed sharp by catching daily bullpen sessions and working through extra blocking and throwing drills.
"I'm used to it," Nieves said. "Over the years I've learned how to stay ready, so when my opportunities come, I can play up to my ability."
Tyler Emerick is an associate reporter for MLB.com. This story was not subject to the approval of Major League Baseball or its clubs.