Gibson likes having Hinske available in a pinch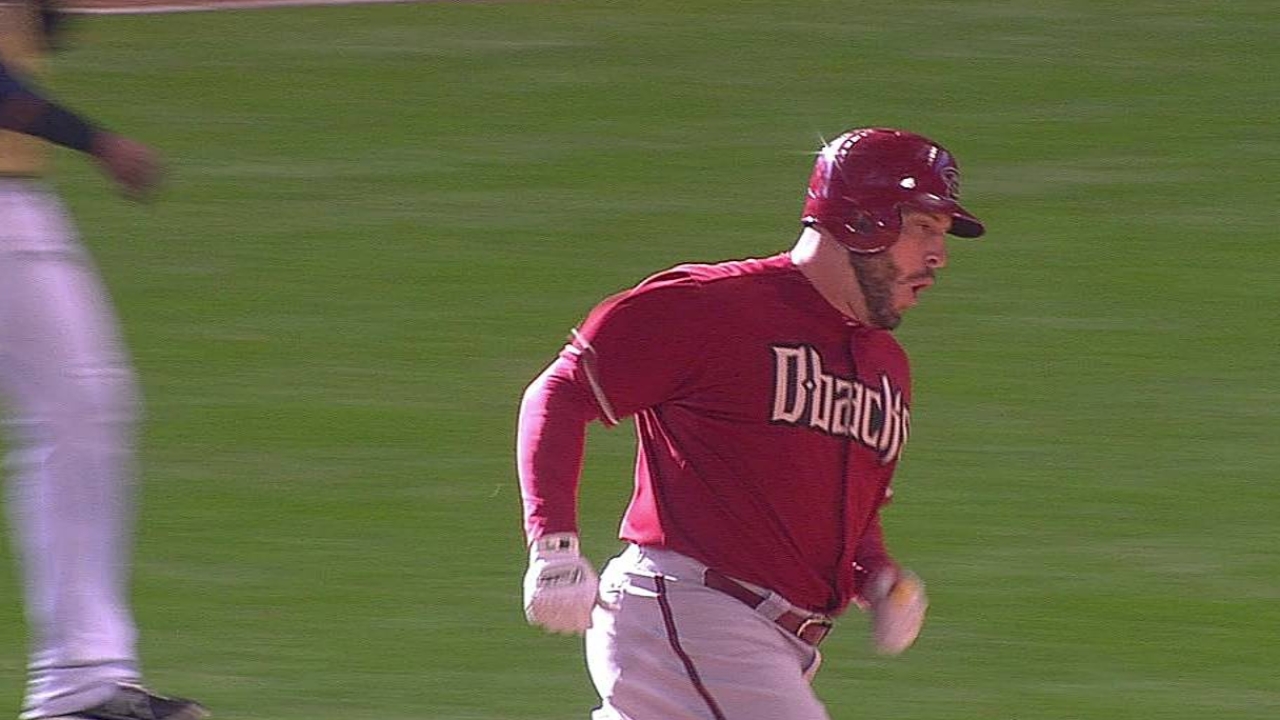 PHOENIX -- With four hits in six career at-bats against James McDonald, the Pirates' scheduled starter for Tuesday, Eric Hinske thought he'd ask D-backs manager Kirk Gibson what his chances were of being in the lineup.
Admittedly, Gibson initially considered giving Hinske his first start of the year but decided against it a day in advance.
His reasoning? The manager prefers the veteran as a pinch-hitter, where he can affect the game at any moment. Kind of like Hinske did Sunday when he smacked a two-run homer in the 11th inning against the Brewers.
"I like him right where he is," Gibson said. "He brings a different element, he's very focused at the time of his at-bats, but he also keeps everyone loose."
Gibson doesn't think just anyone can come off the bench in a clutch scenario and deliver. He likened the role to that of a kicker in the NFL.
"You sit there, prepare, be a good teammate, then get a chance to win a game," Gibson said. "I look at it as a glorious job to have. It's just how you process it."
In four pinch-hit at-bats this season, Hinske has two hits and three RBIs.
"He certainly has the credentials for the job," Gibson said of Hinske. "He gives great at-bats."
Tyler Emerick is an associate reporter for MLB.com. This story was not subject to the approval of Major League Baseball or its clubs.