Kubel, Hill out of D-backs lineup for opener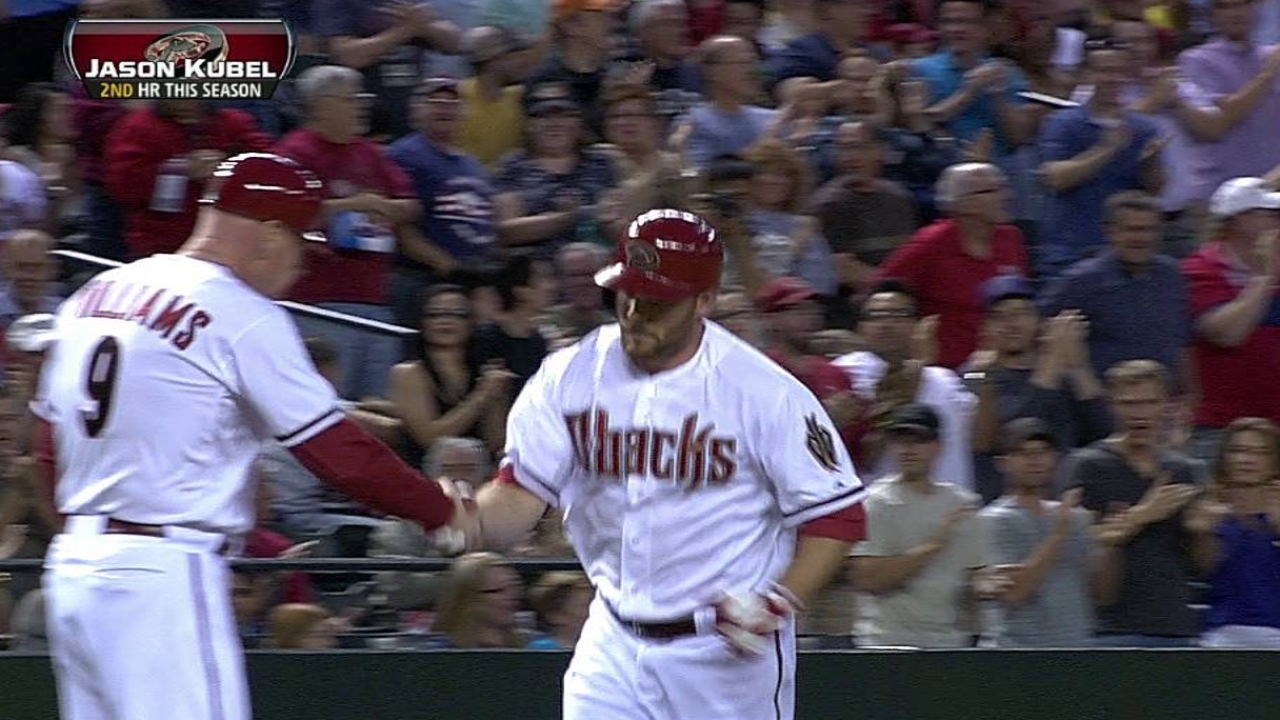 PHOENIX -- Injury updates continue to be a part of D-backs manager Kirk Gibson's daily media briefing.
Outfielder Cody Ross, who is on the disabled list with a strained left calf, could return when the team opens a three-game series against the Yankees on Tuesday, but he will need to push himself a little more, physically, first.
Before going 2-for-3 with a double and two RBIs for Triple-A Reno on Friday, Ross had only played one full nine-inning game in the field during his Minor League rehab assignment.
"Just about making sure that he's healthy before we make a move with somebody," Gibson said.
Outfielder Jason Kubel was out of the lineup Friday for the second straight game.
Kubel said his left quad has been tight since he stepped wrong while rounding third as he scored from second on a passed ball in Milwaukee last weekend. Kubel said the leg is getting better.
"I think he's OK," Gibson said. "I think he's probably not 100 percent, but that's part of being a big leaguer."
Second baseman Aaron Hill was hit on the top of his left hand by a James McDonald pitch Tuesday night and was out of the lineup Wednesday. At the time, he said he hoped he would be back in there Friday and he was actually in the initial lineup before being scratched closer to game time.
The team said that Hill was scratched for "precautionary reasons" related to the hand.
Steve Gilbert is a reporter for MLB.com. Follow him on Twitter @SteveGilbertMLB. This story was not subject to the approval of Major League Baseball or its clubs.