Kennedy looking forward to reunion in Bronx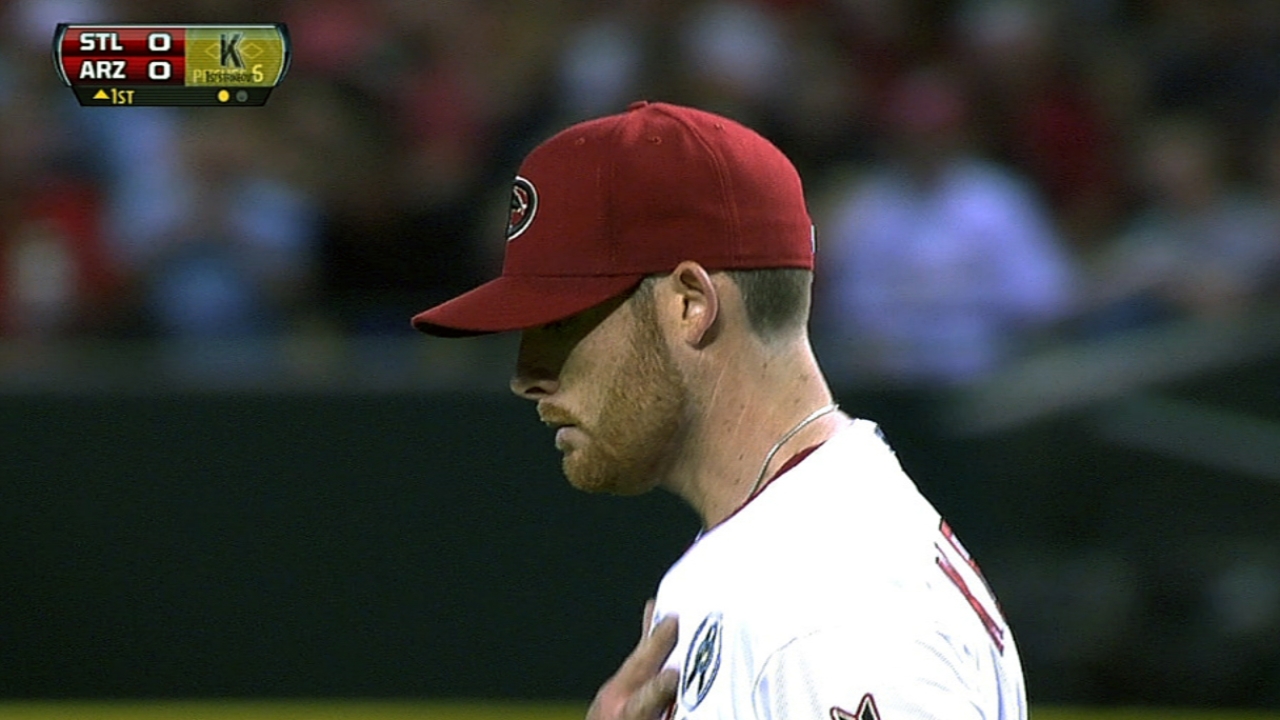 PHOENIX -- D-backs pitcher Ian Kennedy does not get many autographs from opposing players.
"I probably should get more," he said.
But when the D-backs travel to New York next week, there are three autographs he will be in search of, and on Friday he was unpacking the jerseys he planned on having signed: Mariano Rivera, Derek Jeter and Andy Pettitte.
"Those are three guys, I think, are going to be in the Hall of Fame and I got to play with them," said Kennedy, who was the Yankees' first pick in the 2006 Draft and appeared in big league games for them in 2006-08. "Those guys are jersey worthy. I think they're Hall of Famers."
All three had an impact to varying degrees on Kennedy's career. As a starting pitcher, Kennedy did not have a lot of interaction with Rivera, but he learned a lot by watching the veteran go about his business.
"Just how he prepared and how he pitched," Kennedy said. "People knew he was going to throw a cutter and he still did, and to just have that command and have that just confidence really showed a lot. I just thought that was really cool to take that demeanor on the mound, how he does believe in himself."
Jeter consoled Kennedy after he was sent down to the Minor Leagues for the first time.
"He called me over to his locker and talked to me," Kennedy said. "The gist of it was, 'Everybody has been sent down before,' and he was naming everyone in the locker room. 'We've all done it, we've all been sent down,' and he just told me, 'Just know you belong here.' It was really cool to hear that from Derek Jeter."
Kennedy was probably the closest to Pettitte, who shared his deep Christian faith.
"Andy kind of took me under his wing in 2008 when I was struggling," Kennedy said. "We went to lunch on the road, I tried hanging out with him as much as I could because I really looked up to him. Like, spiritually, I felt like he was a big brother to me, too."
Steve Gilbert is a reporter for MLB.com. Follow him on Twitter @SteveGilbertMLB. This story was not subject to the approval of Major League Baseball or its clubs.