Ross makes first start; Hill returns, but exits early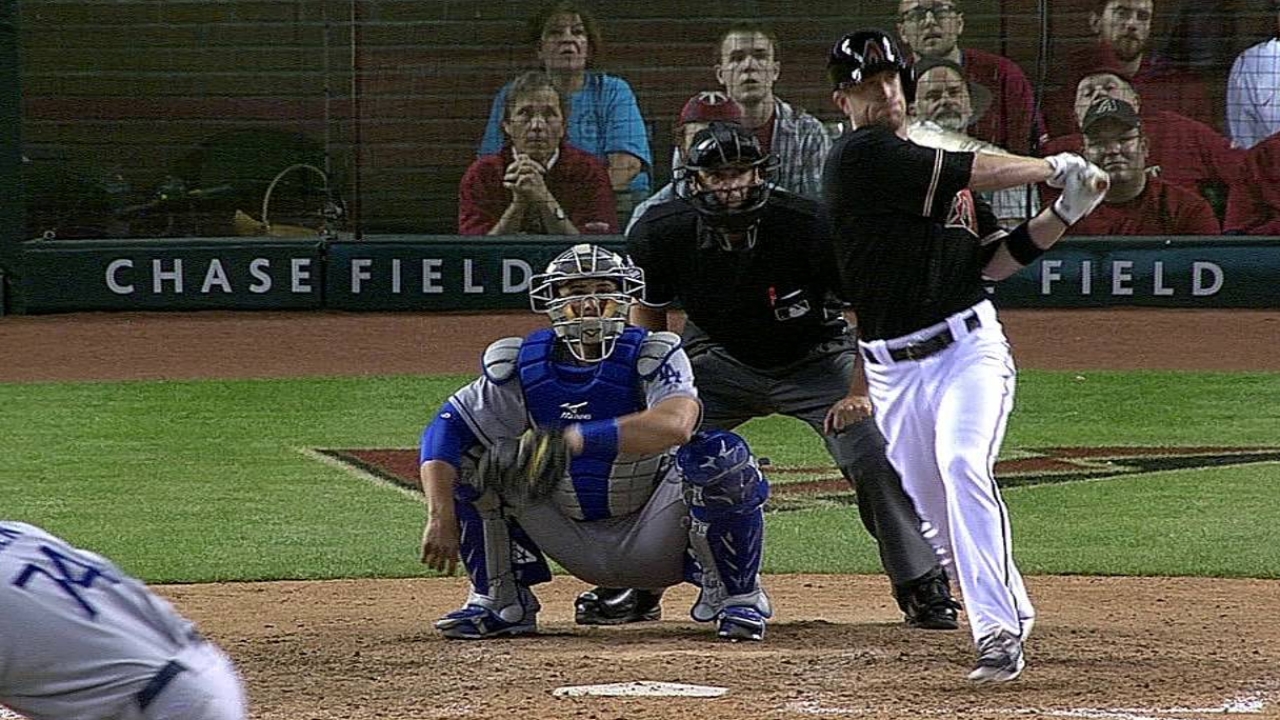 PHOENIX -- A day after the D-backs placed Jason Kubel on the 15-day disabled list, the club got two of its regulars back from injury Sunday against the Dodgers. Aaron Hill, who missed time after being hit on the left hand with a pitch on Tuesday, batted third, while Cody Ross, who began the season on the DL with a strained calf, made his first start in an Arizona uniform batting seventh.
Hill, however, left the game with left wrist soreness in the fourth inning and was replaced by A.J. Pollock.
"He checked a swing in the first inning and hurt it," manager Kirk Gibson said. "We took another X-ray, nothing showed up. We'll give him an MRI tomorrow and go from there.
"[The DL] could be [a possibility]. I'm not worried though. This team is resilient, and we have guys that can step in if Aaron goes down."
Both Hill and Ross came off the bench Saturday late in the game, but Sunday marked their return to the starting lineup.
"I'm glad to be back for sure, I was a little nervous last night," said Ross, who was activated when Kubel went on the DL. "Today I am, too. Every game you get nervous, I think once those nerves go away, it might be time to hang it up"
Ross originally hurt his calf back in Spring Training and hadn't appeared in a Major League game since March 3. He spent the last week and a half on a Minor League rehab assignment with Triple-A Reno and Class A Visalia, batting 4-for-19 with a double and four RBIs.
"It felt like a bunch of time basically wasted because the main thing you do is rest since you don't want to push it and re-injure it," Ross said. "It was nice though to be able to go to the Minor Leagues, get some at-bats and get in some game situations."
The injury wasn't initially supposed to sideline Ross, who signed a three-year contract with the D-backs in December, for as long as it did, but the 32-year-old thinks the extra time he spent healing will help him stay healthy moving forward.
"That was our thought process, definitely didn't want to rush back," he said. "What comes to mind at first is hurry up and get back, but taking the extra week or so hopefully will pay off long term. So far it has and it feels great."
Tyler Emerick is an associate reporter for MLB.com. This story was not subject to the approval of Major League Baseball or its clubs.