Versatility in field helps D-backs weather injuries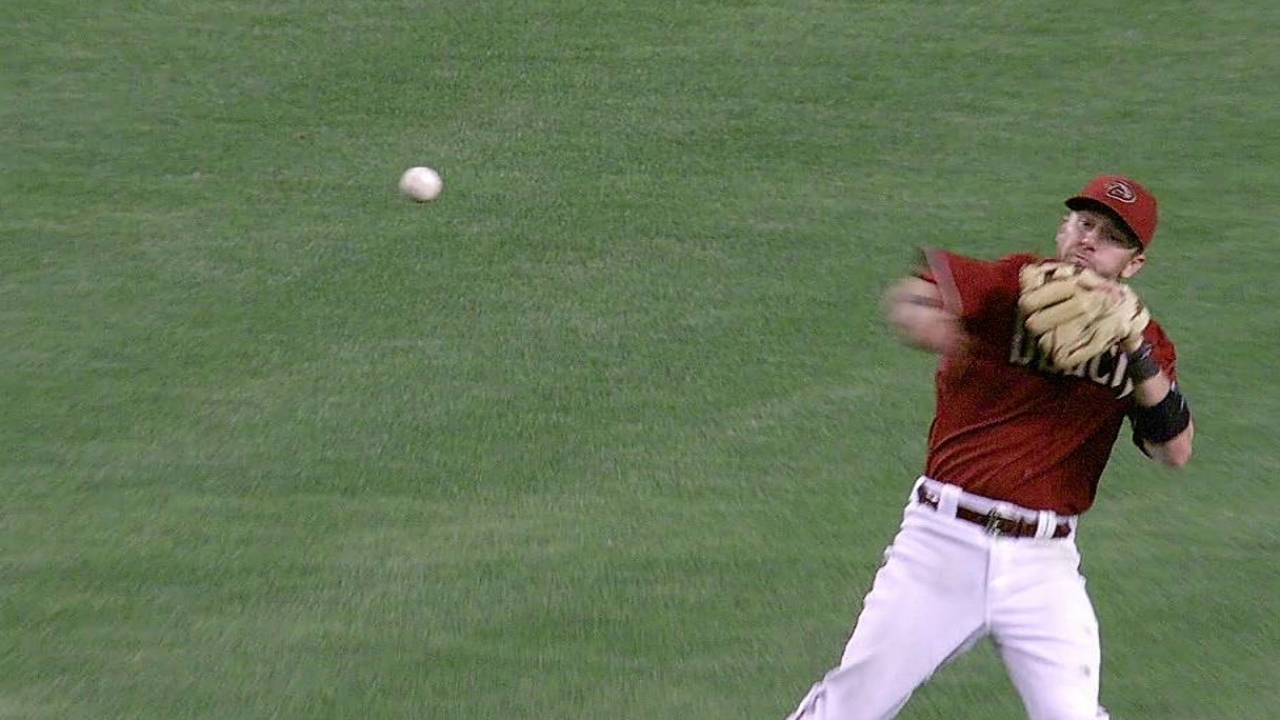 NEW YORK -- Throughout the offseason and Spring Training, the D-backs boasted of the depth and flexibility of their roster.
With the injury bug hitting the club hard early in the season, that depth and flexibility will come in handy.
Already without the services of outfielders Adam Eaton and Jason Kubel, the D-backs suffered another blow on Tuesday, when Aaron Hill was placed on the 15-day disabled list with a fractured left hand.
Martin Prado, who has already played second base, shortstop, third and left field for the D-backs this year, got the start at second in Hill's place on Tuesday night against the Yankees.
Matchups are likely to determine who will fill in for Hill going forward. Eric Chavez started at third on Tuesday, but given his age and injury history, the team will be careful not to play him too many days in a row. That means Prado probably won't play every day at second.
Cliff Pennington, who has been the D-backs' primary shortstop, will see some action at second, a position he played for the A's down the stretch last year. When he does, Didi Gregorius will likely start at shortstop.
"We're able to handle it, where a year ago, we probably wouldn't be in this situation," D-backs general manager Kevin Towers said. "What it's going to basically do is provide opportunities for others. So far, we've handled it fairly well."
So Prado, Pennington and Josh Wilson will likely see time at second, while Chavez will play some third and Gregorius will man shortstop.
"We have been so far," D-backs manager Kirk Gibson said of his team's ability to keep rolling along despite the injuries. "But you don't know how many we can sustain."
Steve Gilbert is a reporter for MLB.com. Read his blog, Inside the D-backs, and follow him on Twitter @SteveGilbertMLB. This story was not subject to the approval of Major League Baseball or its clubs.