D-backs giving extra effort early in season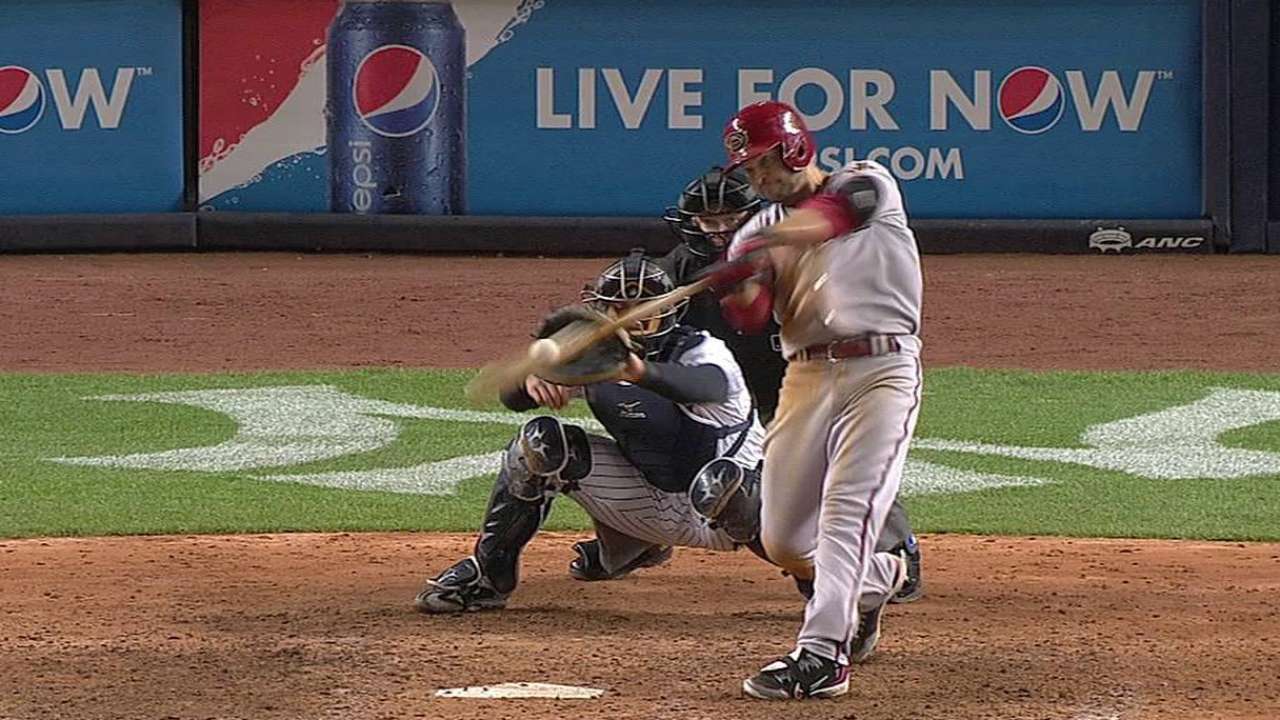 DENVER -- The D-backs have a triple-play perfecto going, establishing undefeated records this season in three overlapping categories.
Arizona is 5-0 in series finales, 4-0 on getaway days, and 3-0 in extra innings. So far, all three extra-inning games have come on getaway day.
"We've developed a mentality to hang in there," manager Kirk Gibson said on Friday before the series opener against the Rockies.
The D-backs won, 10-9, in 16 innings in St. Louis on April 3 to win the rubber match against the Cardinals, won, 8-7, in the 11th in Milwaukee to sweep the Brewers and won, 9-6, in the 12th against the Yankees on Thursday night to avoid being swept.
"It's what it is," Gibson said of his club's resilience. "You don't have time to be disappointed. You have to regroup immediately, play the game the right way, and get back on offense and try to win the game. We've done a good job of it."
Having all their extra-innings games fall on getaway days has wreaked havoc on their travel schedule, putting them in Colorado in the wee hours of the morning on Friday in a week that saw the Rockies postpone two games due to snow and record cold temperatures.
"It's not an issue," Gibson said. "It's cold, we got in late, we didn't get the sleep we want, it's not an issue. It's part of the deal. We understand that going in. It's part of what we prepare for.
"The most important thing for us is we're playing a very, very good Colorado Rockies team, and we have to focus on what they do and try to stop big innings. The thing we really didn't do well in the Yankees series was our situational hitting. We left a lot of guys out there when we had a chance to tack on. The way the Rockies have been scoring, if we do that, we're going to have a tough time, so we'll have to execute that better."
Owen Perkins is a contributor to MLB.com. This story was not subject to the approval of Major League Baseball or its clubs.