D-backs being cautious with Gregorius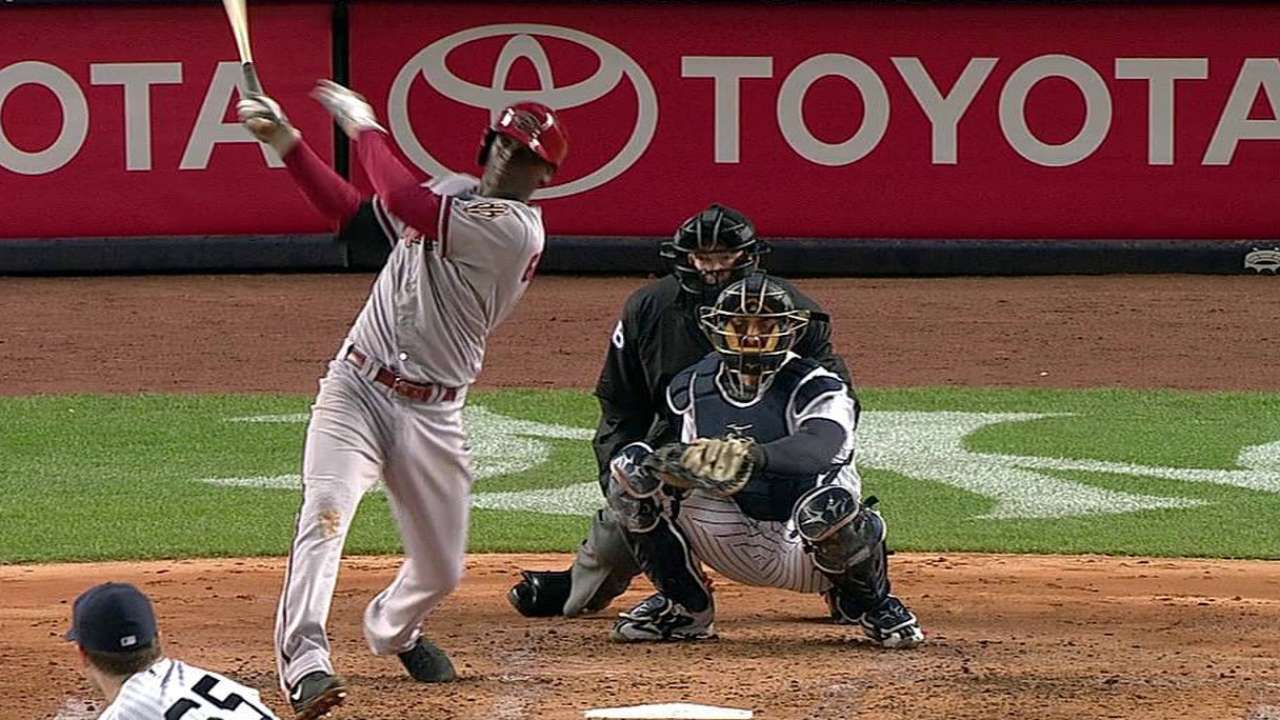 DENVER -- Shortstop Didi Gregorius is off to a great start with the D-backs, going 4-for-8 in his first two games since starting the season on the disabled list, and hitting a home run on the first pitch he saw in a D-backs' uniform.
The 23-year-old Gregorius, the D-backs' No. 3 prospect, made his big league debut last September with the Reds, hitting .300 (6-for-20) in eight games before a December trade brought him to Arizona. He suffered a strained right elbow in Spring Training, and manager Kirk Gibson has been sensitive in how he's used him since activating him last Saturday. Both Gibson and bench coach Alan Trammell after Gibson's Saturday ejection, chose not to use him off the bench with the game on the line.
"With Gregorius coming back like he did, we are somewhat cautious about [playing him] three consecutive days, at this point," Gibson said before Sunday's series finale with the Rockies. "He was available [Saturday night], but sometimes guys are available, but you try to stay away from them."
Gregorius was reinstated after Aaron Hill went on the disabled list with a broken left hand last Saturday and would probably still be completing his rehab in the Minors without Hill's injury.
"He's been throwing a ton, but he hasn't played a lot in the field," Gibson said. "He's back, yet at the same time, he's still at the very back end of his rehab. You don't want to just plug him in on an everyday basis, that wouldn't be smart. We're trying to avoid that type of situation."
Owen Perkins is a contributor to MLB.com. This story was not subject to the approval of Major League Baseball or its clubs.