Ross can't grasp how he made diving grab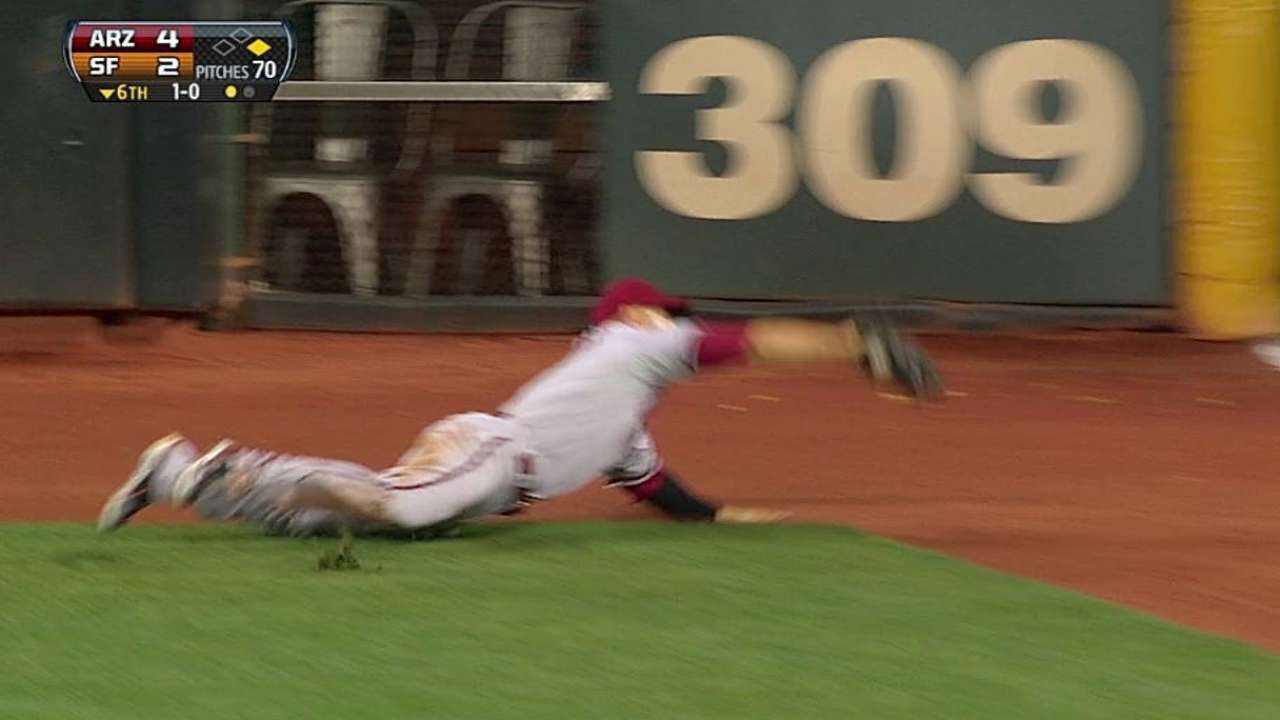 SAN FRANCICO -- Cody Ross still is not sure how he did it.
The D-backs outfielder raced toward the right-field line and made a diving catch of Buster Posey's drive in the sixth inning of Monday's series opener against the Giants at AT&T Park.
It wasn't that he was able to get to the ball, but that he was able to hang onto it given that he caught it with the palm of his glove and the momentum of his dive caused him to slap the glove face down into the ground.
Several different replay angles showed that Ross was somehow able to keep the ball off the ground.
After the game he checked the video just to be sure.
"I watched it," Ross said. "And I still don't know how I hung onto it."
Steve Gilbert is a reporter for MLB.com. Read his blog, Inside the D-backs, and follow him on Twitter @SteveGilbertMLB. This story was not subject to the approval of Major League Baseball or its clubs.