Reynolds relishes getting first Major League save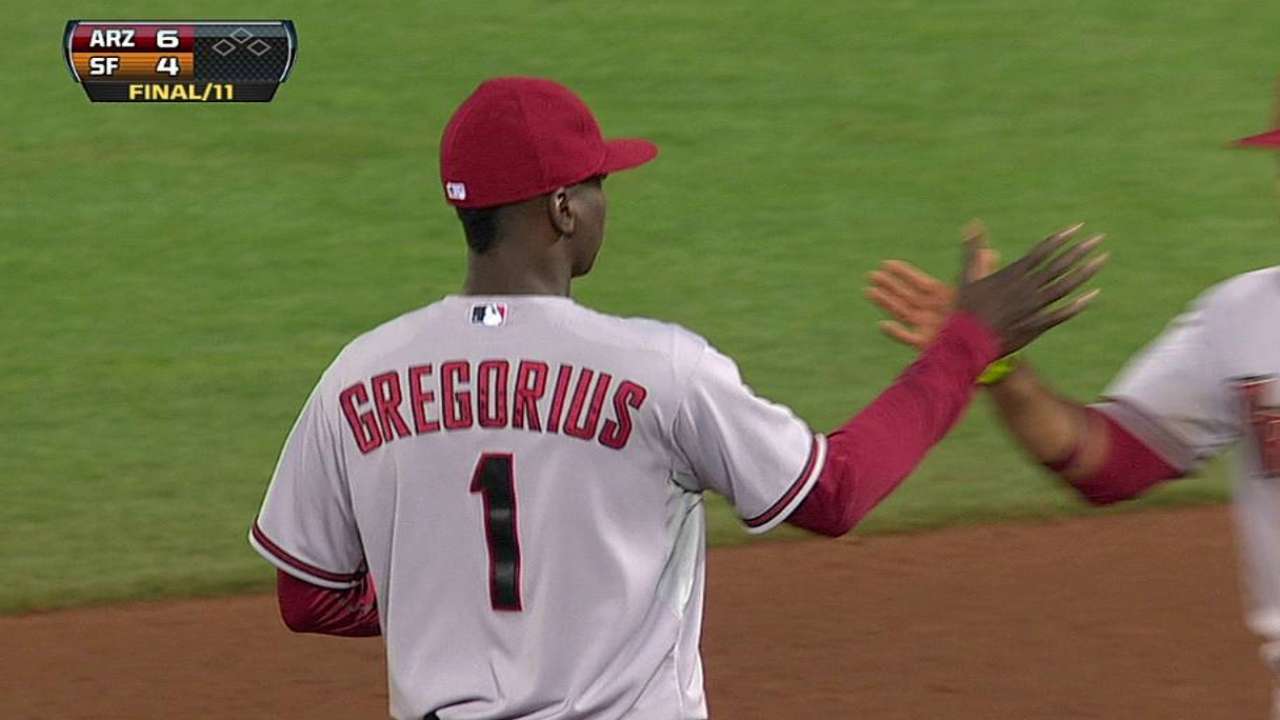 SAN FRANCISCO -- D-backs left-hander Matt Reynolds picked up his first Major League save Tuesday night in his 174th career appearance.
"It was pretty exciting," Reynolds said. "There was a lot of emotion, a lot of excitement. It was great for us to get the win."
The save came at an important time for the D-backs, who had watched a late-inning lead slip away for the second straight night. They rebounded to score a pair of runs in the 11th, and with setup man David Hernandez and closer J.J. Putz already having pitched, the D-backs turned to Reynolds.
"It's one of those games where it's back and forth and everyone is fighting tooth and nail," Reynolds said. "And to come in there and kind of shut it down and get the victory is always fun."
Reynolds, who was acquired from the Rockies in an offseason trade, has thrown 10 1/3 scoreless innings to start the season after struggling during the spring.
"I didn't feel like I was necessarily throwing the ball as poorly as my numbers showed," Reynolds said of his spring struggles. "I felt like I had some things that didn't go my way. As long as your arm is feeling good and you feel like you're doing whatever you can to get moving in the right direction, I feel like that's the most important thing."
Steve Gilbert is a reporter for MLB.com. Read his blog, Inside the D-backs, and follow him on Twitter @SteveGilbertMLB. This story was not subject to the approval of Major League Baseball or its clubs.