D-backs displaying exemplary glovework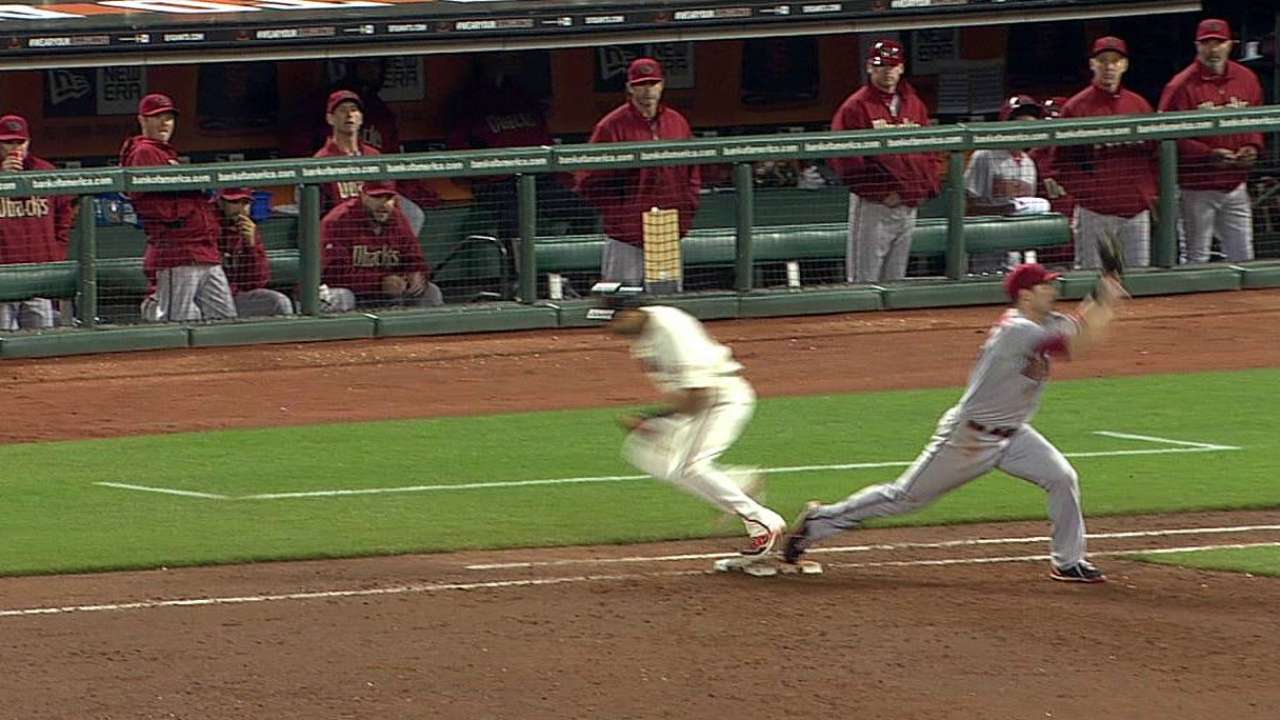 PHOENIX -- While the D-backs' pitching and hitting have fought through some rough patches at one point or another in 2013, the club's fielding has been exceedingly steady throughout the early portion of the season. Through Arizona's first 22 games, the team has committed just six errors for a .993 fielding percentage, which is tops in the Majors.
"It's had a very positive effect on us," D-backs manager Kirk Gibson said. "We try to convince our pitchers to throw to contact, and they understand why. Everybody doesn't make those good plays, but we have."
Among the D-backs who have yet to commit an error entering Friday are Miguel Montero, A.J. Pollock, Gerardo Parra and Paul Goldschmidt.
"The guys take a lot of pride in it," Goldschmidt said. "Everyone on the team preaches it. Defense is a huge part of winning. It's a long season, so hopefully we'll keep doing it."
The D-backs recorded their sixth error of the season on Thursday, when Martin Prado failed to handle a softly hit grounder down the third-base line and a run scored because of it. Gibson thought the play should've been ruled a hit, however, given how far the third baseman had to charge in to field it.
"I didn't think that was an error at all, that's a tough call," Gibson said. "He's playing back, it was basically a swinging bunt, he's got to extend himself and hope the ball comes up, but it didn't. It's just not the right call."
Still, with regulars like Aaron Hill, Willie Bloomquist and Jason Kubel on the disabled list, the club's consistent fielding speaks to the job the coaching staff has done with the players.
"We've got a great program, all my coaches have done a good job," Gibson said. "I think it's cumulative. This is our third full year as a staff, and this year we've kind of modified our work to have them prepare by picturing what we're trying to do. Because mistakes happen when people rush and they try to do something they shouldn't."
Tyler Emerick is an associate reporter for MLB.com. This story was not subject to the approval of Major League Baseball or its clubs.