Kubel eyes Wednesday return from rehab assignment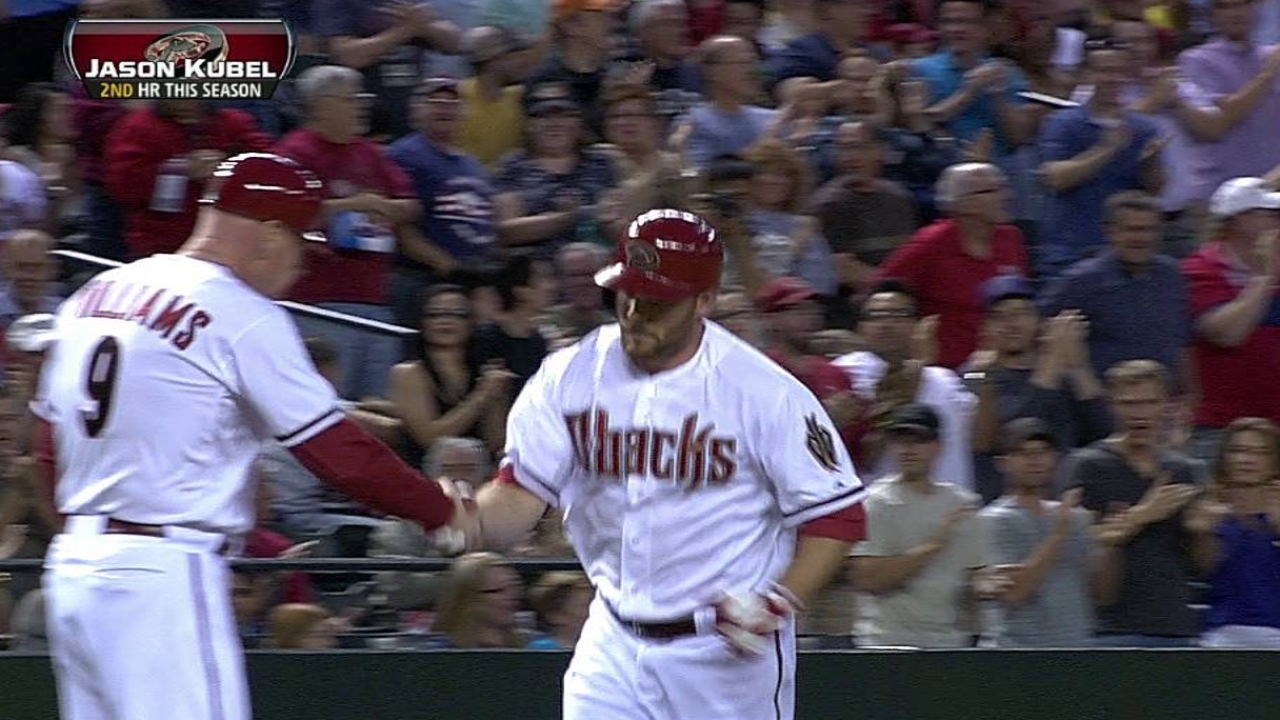 PHOENIX -- There is light at the end of the tunnel for Jason Kubel. The D-backs outfielder, rehabbing from a strained left quad, will head to Triple-A Reno on Monday with the hopes of being activated Wednesday for the club's home series finale with the Giants.
"It could change, but that's kind of where we are right now," D-backs manager Kirk Gibson said. "He's kind of ready but we'd like to send him out to confirm that."
Kubel, who incurred the injury on April 5, hasn't played in a Major League game since April 12. Since then, the 30-year-old has been working out and playing in games at club's Spring Training facility in Scottsdale.
"If it were up to me, I'm ready to go now," said Kubel, who hit a home run in an extended spring game Saturday. "I'm feeling good right now, I haven't felt a thing in my leg for a week now."
Kubel attempted to sway Gibson into letting him skip the rehab assignment, but the manager wasn't having it.
"They all do that," Gibson said. "I've been through this before, I understand he wants to play and feels he's ready, we're just going to make sure that's the right thing to do first."
Tyler Emerick is an associate reporter for MLB.com. This story was not subject to the approval of Major League Baseball or its clubs.