Gregorius feeling better; CT scan results normal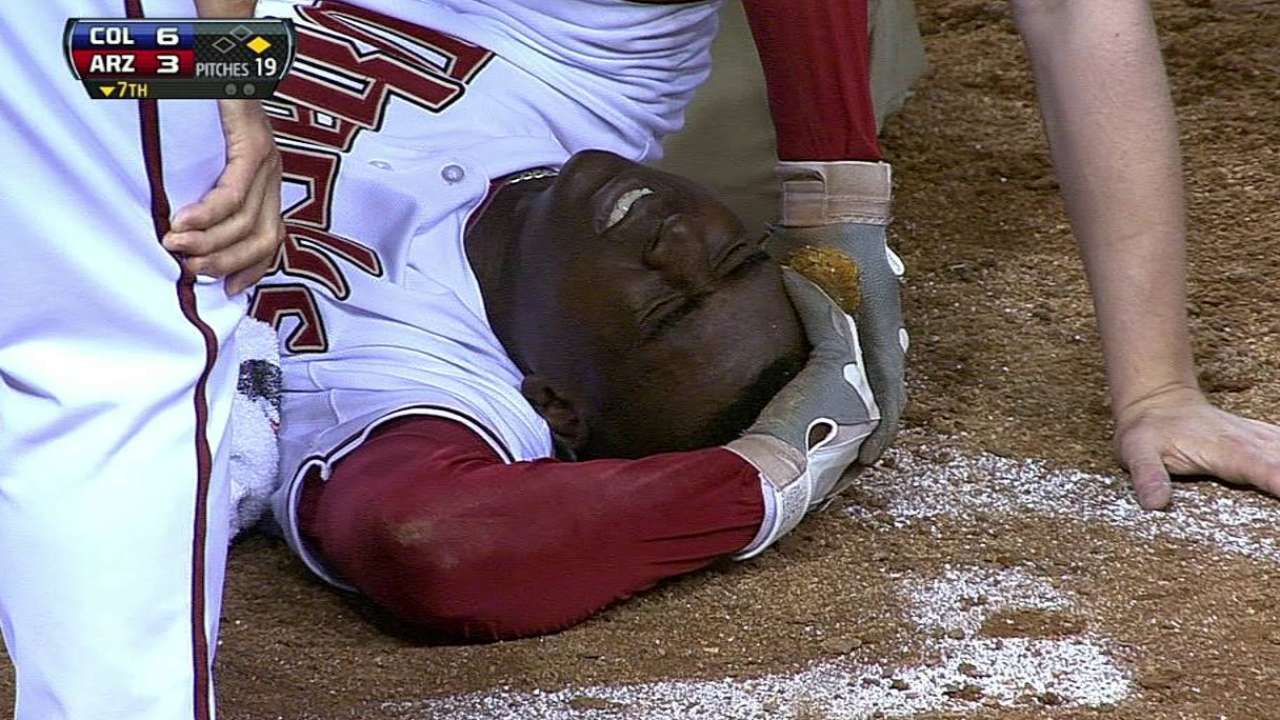 PHOENIX -- A day after being drilled in the helmet with a 93-mph fastball, D-backs shortstop Didi Gregorius reported feeling sore, but better, on Saturday. The rookie underwent a precautionary CT scan late Friday and the results came back normal.
D-backs manager Kirk Gibson said the club won't place Gregorius on the seven-day concussion disabled list for now, but he wouldn't rule it out entirely.
"We'll see how he's doing as the day progresses," Gibson said. "There is just a protocol you follow in these situations and we will certainly err on the side of caution."
In the meantime, the D-backs will play a man down with Gregorius in limbo. Gibson expects the club to make a decision on the shortstop either Sunday or Monday.
Since making his team debut on April 18, Gregorius, the D-backs' No. 3 prospect according to MLB.com, was batting 11-for-27 (.407) with six extra-base hits, including a pair of homers. Friday was the first time in his baseball career that he had been hit in the head with a pitch.
"I tried to get out of the way, but I wasn't fast enough," he said. "It swelled up yesterday, and I had a light headache. It feels sore, but otherwise I feel good."
After being struck, Gregorius immediately fell to the ground and was tended to by a member of the D-backs' training staff. He remained on the ground for a couple of minutes, but he said he never lost consciousness.
"I couldn't get up right away and they told me to stay down too," he said. "Then I was talking for a little bit. At least I didn't get knocked out."
Despite the inherent scariness of the injury, Gregorius said he harbors no ill feelings toward Rockies reliever Josh Outman, who hit him with the pitch.
"I don't think he did it on purpose so everything is good," Gregorius said. "I had two strikes on me anyways."
Even though the two hadn't talked yet on Saturday, Outman expressed a desire to apologize to Gregorius sometime this weekend before the Rockies leave town.
Tyler Emerick is an associate reporter for MLB.com. This story was not subject to the approval of Major League Baseball or its clubs.