Advanced stats show upside to McCarthy's slow start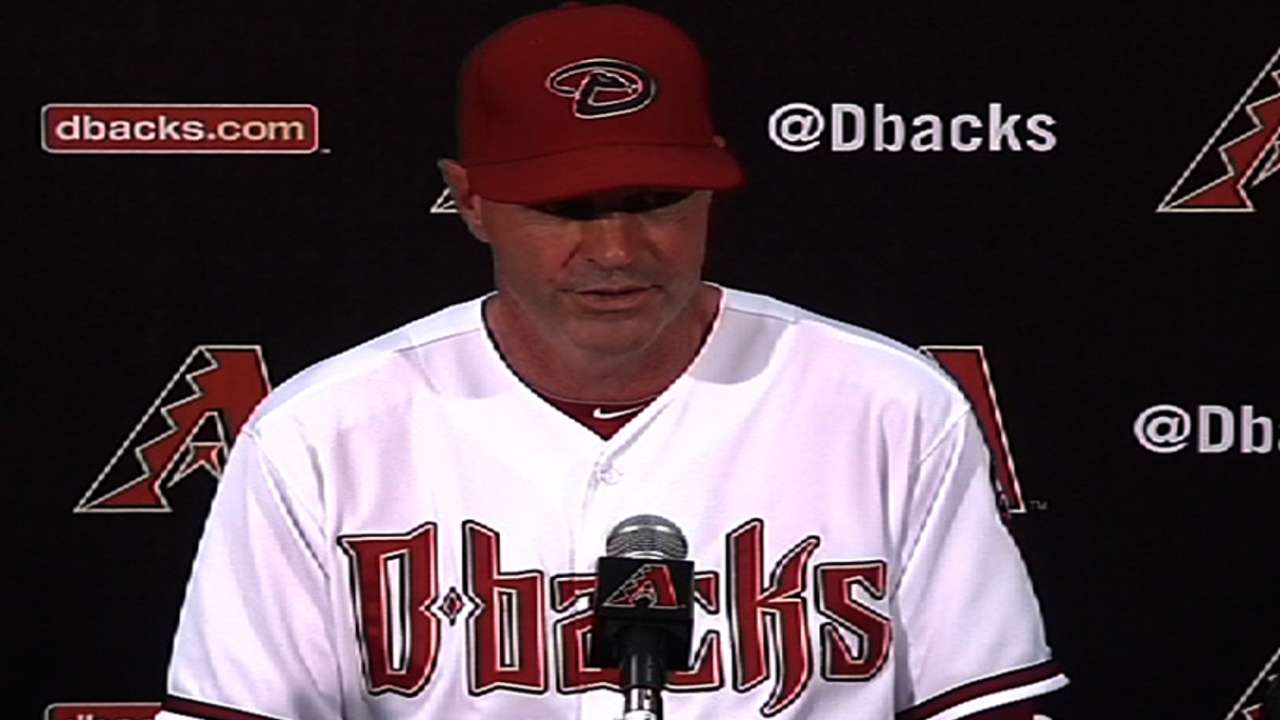 PHOENIX -- Throughout Brandon McCarthy's winless stretch over his first five outings of the season, the right-hander has maintained that he is pitching well but getting unlucky at inopportune times and then letting the damage snowball.
In addition to the bloop or fluky hits that prove his point, McCarthy has some numbers to back it up when examining a couple of complex sabermetrics statistics.
The 29-year-old's batting average on balls in play (BABIP), which measures how many balls in play against a pitcher go for hits, is a sky-high .396, the third highest of any pitcher in baseball. The league average for the stat, over which pitchers have little control, is around .300.
Another stat in McCarthy's favor is fielding independent pitching (FIP), a number used to show what a player's ERA should look like, assuming that defense on balls in play and timing were league average. While the righty's real ERA is 7.48, his FIP is a much lower 3.64. In comparison, Trevor Cahill has a 3.66 FIP and Ian Kennedy is at 3.94.
The league average for FIP is around 4.00, so McCarthy actually ranks well in the category despite his poor traditional pitching numbers.
D-backs manager Kirk Gibson also believes McCarthy has been unfortunate at times and has actually performed well this season.
"He is throwing well, he had the best stuff [Friday] he has had since joining us," Gibson said. "But if you look at the difference a few plays make, it's huge. But it's part of baseball and he has to deal with it."
Because of some of the plays that have gone against the right-hander, Gibson won't ask McCarthy to make any changes moving forward, he just hopes the unlucky streak begins to even out.
"In my mind, he understands what's going on," Gibson said. "It's not like he's hurt, mechanically screwed up or he can't throw ball where he wants, it's none of that. It just hasn't gone our way. I'm very comfortable with where he is at."
Tyler Emerick is an associate reporter for MLB.com. This story was not subject to the approval of Major League Baseball or its clubs.