Pollock benefiting from consistent at-bats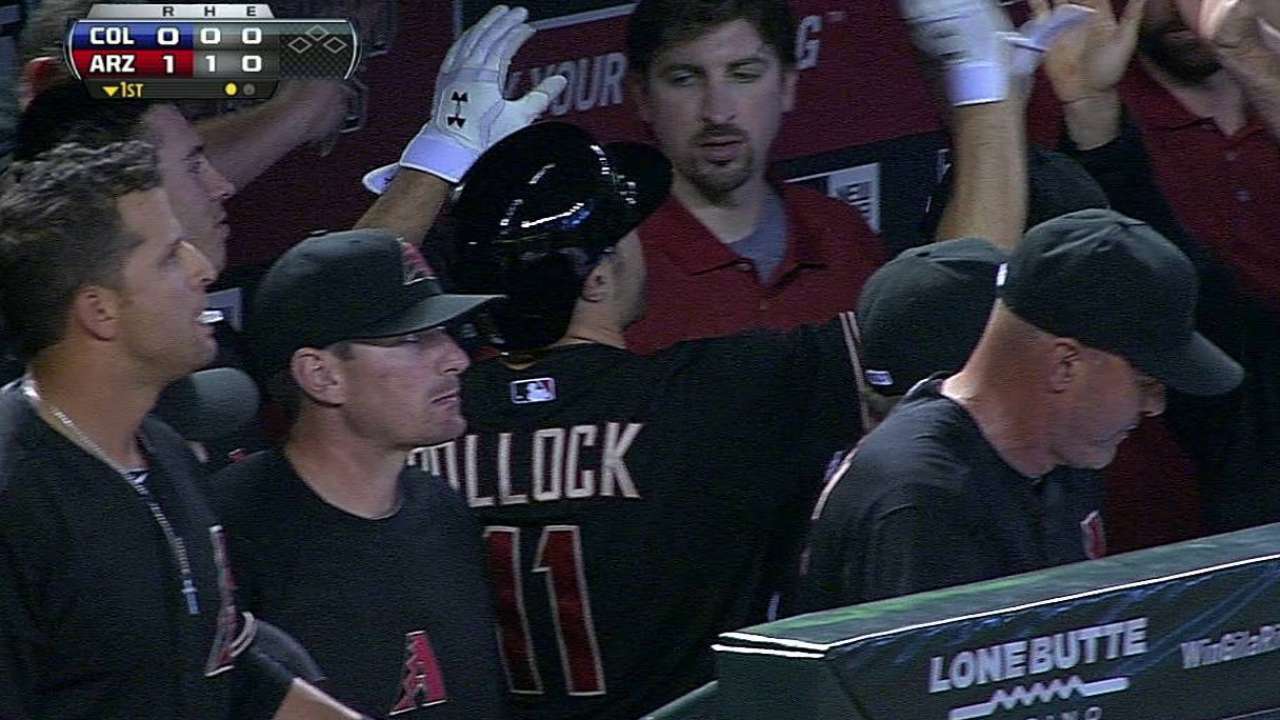 PHOENIX -- When Spring Training began, A.J. Pollock's Opening Day roster chances were iffy at best. But with injuries taking their toll on the D-backs' outfield, Pollock has played in all but three games for the club so far this season, filling in nicely in his first opportunity as an everyday Major Leaguer.
In 78 at-bats going into Sunday's game, the 25-year-old is hitting .269 with three homers, 10 RBIs and a National League-leading nine doubles.
"When you look at putting a winning ball club together, A.J. Pollock is exactly the kind of guy you want," D-backs manager Kirk Gibson said. "He has made the most of his opportunity, and he fits the type of ballplayer we like."
Pollock made multiple appearances in the big leagues last season, but he never received the consistent at-bats he is getting now, something the outfielder thinks has made a huge difference for him.
"You relax a little bit more. Last year I was up and down," he said. "So that helps a little. It's hard to explain how you get comfortable, but stuff happens and you gain confidence."
With Jason Kubel back on the active roster, Pollock's playing time figures to decrease some, but until Adam Eaton comes back from his elbow injury, which likely won't be until the end of May at the earliest, he'll still be a mainstay with the club.
"Everyone is supportive. We're all behind everyone," Pollock said. "Maybe I won't play every day, but I still have to be ready to play."
Tyler Emerick is an associate reporter for MLB.com. This story was not subject to the approval of Major League Baseball or its clubs.