Gibson rests Prado, commends attitude amid struggles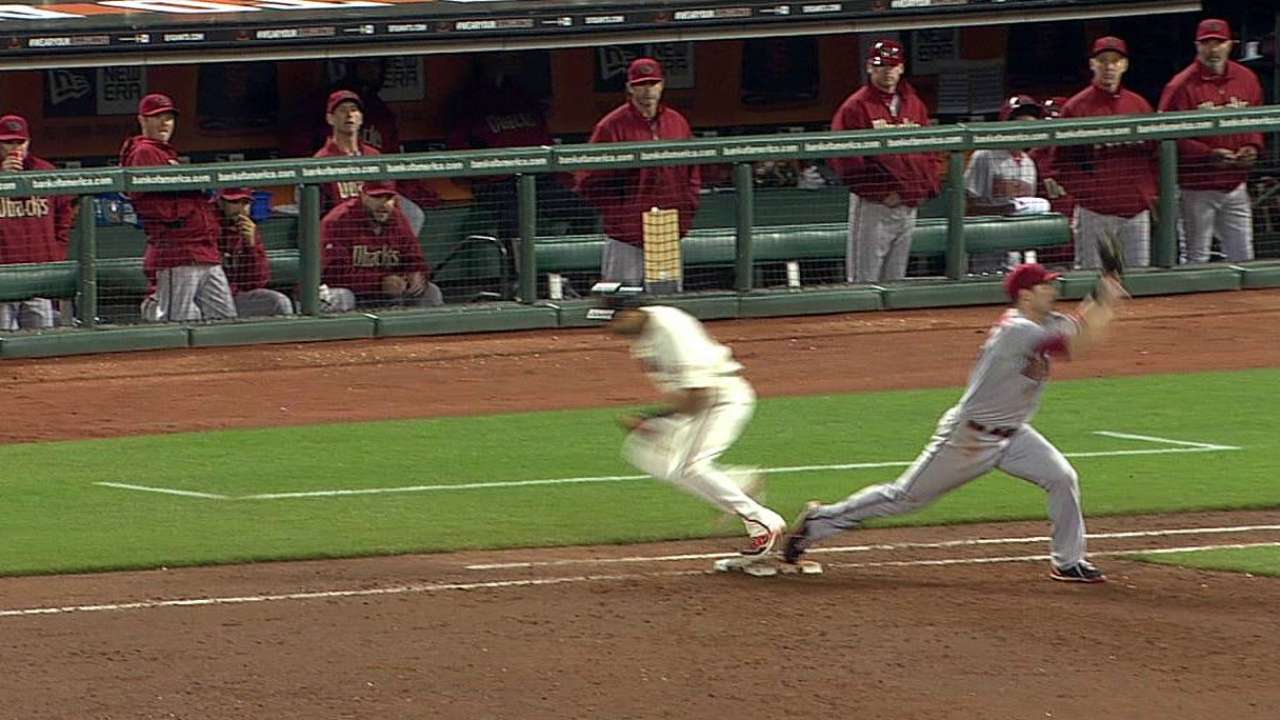 PHOENIX -- Amid a lengthy slump at the plate, Martin Prado was out of the D-backs' lineup on Sunday for the first time this season. The 29-year-old, who started the club's first 28 games, is batting .136 since April 12 and has just one hit in his last 22 at-bats.
"He's pressing," D-backs manager Kirk Gibson said. "Nobody is insulated from it in this game, nobody. ... I'm sure he's putting pressure on himself -- we all do -- but he'll be fine. We'll get him back to where he can be."
Throughout his struggles at the plate, Gibson has been impressed with how well Prado has handled adversity. The utility man has made just one error while moving all over the field, playing third base, second base, left field and one game at shortstop.
"He's probably struggling as much as he has ever struggled in his career. The guy is a perfectionist, and he works very hard, but if you were to look in our dugout last night, you wouldn't know he was 0-for-5," Gibson said.
"His steadiness is very calming to his teammates. He's not down there with his head in his hands. He's not thinking about his last at-bat. He's right back up there watching and talking. He's playing great defense, too. That's impressive. It takes a special character person to do that."
Tyler Emerick is an associate reporter for MLB.com. This story was not subject to the approval of Major League Baseball or its clubs.