Parra making most of opportunity to start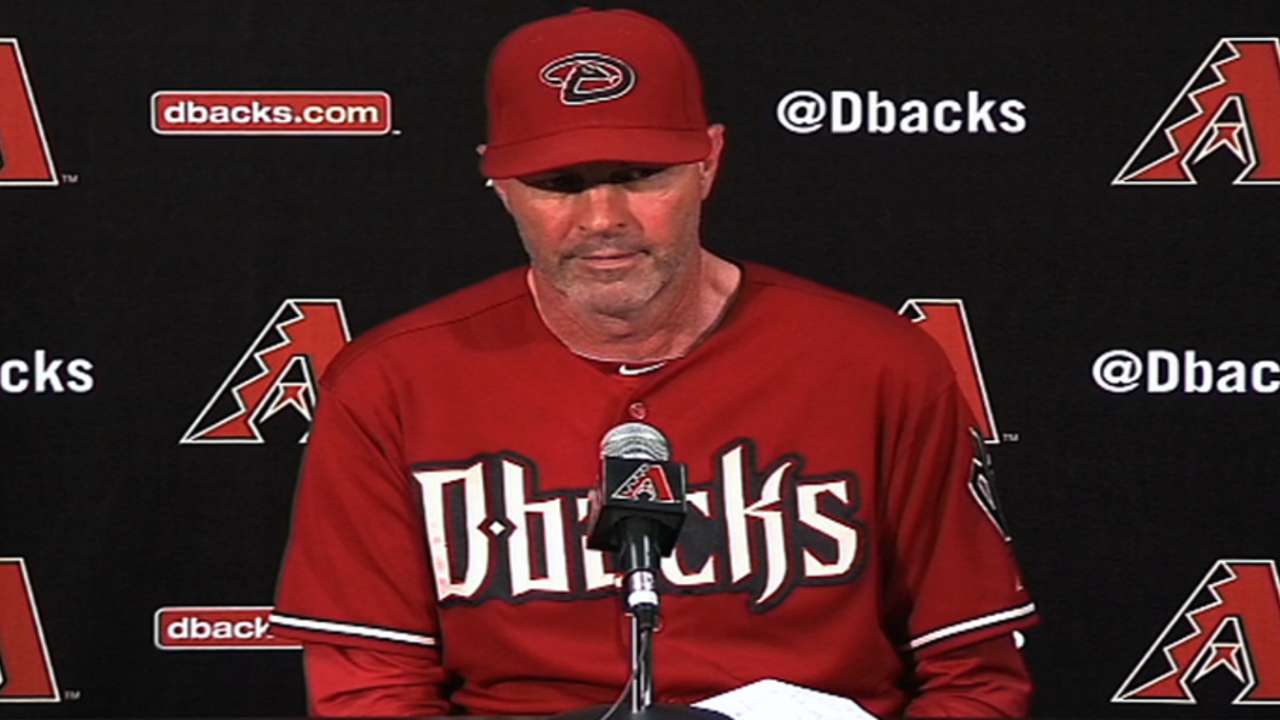 PHOENIX -- Just a couple of months removed from when the D-backs pegged him their fourth outfielder at the beginning of camp, Gerardo Parra was riding a career-high 13-game hitting streak and finally enjoying himself knowing his name will appear in the lineup just about every day.
"I'm just very happy. I don't think anything of the past, just play hard every day no matter what happens," Parra said before Monday's series opener vs. the Giants, which saw his hitting streak end in an 0-for-5 night. "I've worked hard for the opportunity and I want to play for today."
Last season following a Gold Glove campaign in 2011, Parra started just 90 games for the D-backs. This year, the 25-year-old has appeared in all 26 games for the club, starting 24 of them.
The D-backs entered Spring Training with Adam Eaton as their assumed leadoff man, but an elbow injury to the center fielder thrust Parra into the role, one he's thriving in. In 18 starts at the top of the order so far in 2013, Parra is batting .321 with nine doubles and 16 runs.
"He's been great for us," D-backs manager Kirk Gibson said. "He's been big. We put Parra up there to do the job and he's done that. He has matured as a person and a player."
Tyler Emerick is an associate reporter for MLB.com. This story was not subject to the approval of Major League Baseball or its clubs.