Nieves says Cahill needs to stay calm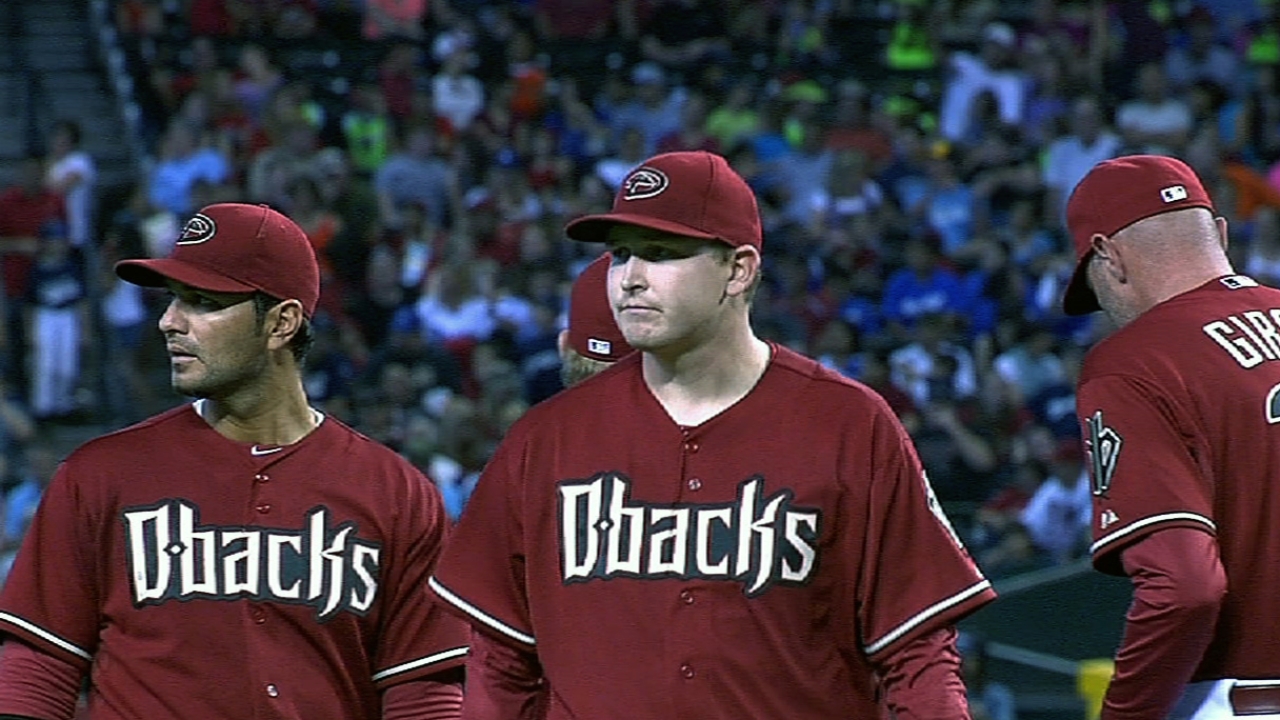 PHOENIX -- Even though Trevor Cahill picked up his first win of the season his last time out Thursday against the Rockies, the D-backs right-hander admitted he still wasn't pitching up to his own expectations.
Cahill allowed just one unearned run in that game but exited early after five innings because of a high pitch count (105). Inefficiency has been an issue in each of the 25-year-old's last two starts, walking a combined seven batters.
Throughout his recent struggles with command, Cahill hasn't been able to put an exact finger on what's wrong, but D-backs catcher Wil Nieves, who caught the right-hander's last two outings, has a theory: Cahill is trying to do too much.
"It's funny because in the bullpen he's nasty. I would love for him, and I know it's hard, but I would love for him to act like he's throwing in the bullpen when he's out there," Nieves said. "The ball moves so much when he's in there, but when he gets in the game sometimes he tries to do too much and it backfires. That's when he gets in trouble. When he stays nice and calm, he's nasty."
Cahill's next assignment will be against the Giants on Tuesday and Nieves hopes the ground-ball right-hander pitches to contact more. Through Cahill's first five starts in 2013, his ground-ball percentage is down from 61.2 percent in 2012 to 54.9 percent now.
"When you have a sinker like that, you want contact because 90 percent of the time it's going to be a ground ball," Nieves said. "When you do that, you can easily go seven or eight innings each time you're out there. He reminds me of Chien-Ming Wang and he was so successful pitching to contact, so that's what I keep telling him to do."
Tyler Emerick is an associate reporter for MLB.com. This story was not subject to the approval of Major League Baseball or its clubs.