Hudson, Eaton make progress in rehab work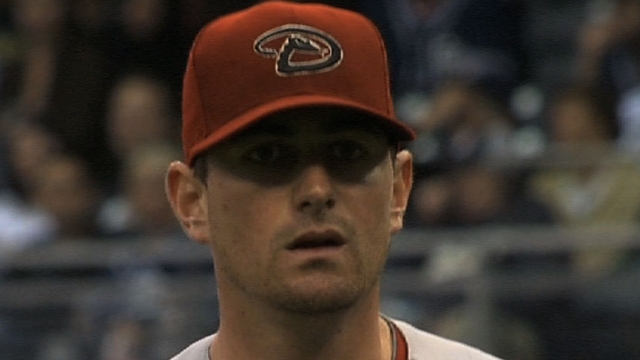 PHOENIX -- Right-hander Daniel Hudson (Tommy John surgery) threw two innings of live batting practice and outfielder Adam Eaton (elbow) threw at a distance of 90 feet Monday as the D-backs are cautiously optimistic that each player is on track for a timely return.
In the case of Hudson, who is on the 60-day disabled list and hasn't pitched in the Majors since June 26 of last year, the D-backs expect the right-hander to be back shortly before the All-Star break in July.
D-backs manager Kirk Gibson watched Hudson throw around 55 pitches Monday morning at the club's Spring Training facility in Scottsdale and came away impressed.
"He looked good," Gibson said. "He was overthrowing in the first inning but he came back in the second and had much better location. Overall it was good."
Moving forward, Hudson will begin throwing on a regular five-day cycle with a bullpen session in between each outing.
"I think he's ready in his mind to progress into games and compete," Gibson said. "We'll see how it goes now that he's getting into more innings and competing in games; he might get sore. We'll try to get him into what he would be doing if he were with us."
As for Eaton, who suffered an elbow sprain in Spring Training, he'll go out on a Minor League rehab assignment beginning sometime at the start of May with the hopes of being ready to rejoin the D-backs at the end of the month.
At first, Eaton will only serve as a designated hitter in the Minors, then around May 15-20, he'll begin building up innings in the outfield. Gibson said he could be activated around that time or the club could wait a little longer depending on the team's current situation.
"It could be that early if there is a need, but our preference would be to let him continue to play," Gibson said.
Tyler Emerick is an associate reporter for MLB.com. This story was not subject to the approval of Major League Baseball or its clubs.