Reynolds feeling strong despite heavier workload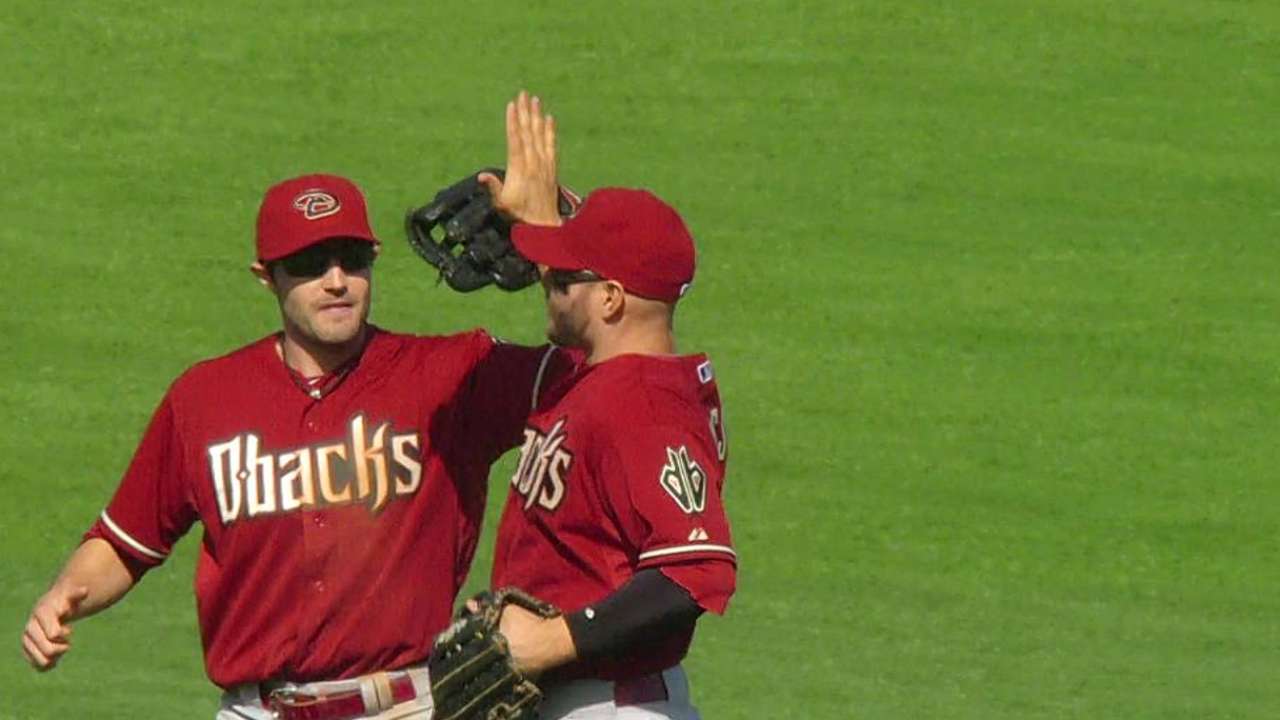 PHOENIX -- Still with a game left to be played in April on Tuesday, D-backs reliever Matt Reynolds has already eclipsed his career-high innings pitched in a single calendar month, tossing 12 2/3 frames over 12 outings this month.
Even with the heavy workload, Reynolds, who has yet to allow a run in 2013 and is riding a 15-inning scoreless streak dating back to last year, said his arm is feeling as strong as ever.
"It feels good," he said. "I prepared for this in the offseason and built my arm strength up for it. Then kind of once the season starts, you do your maintenance on it."
That maintenance is a workout regimen the 28-year-old has developed and tinkered with throughout his career until he felt he had it just right. The type of daily activities he performs includes running, lifting and shoulder strengthening exercises.
"It's become something I've gotten more strict about doing over the years," he said. "I feel like it works and I trust it. It has gotten to the point where I wouldn't be doing anything else anymore."
The results are hard to argue with. The left-hander has walked just one batter this season and is averaging just 12.20 pitches per inning, down from 17.06 from last year. That efficiency has let D-backs manager Kirk Gibson go to Reynolds more often and for a longer duration so far in 2013.
Reynolds pitched two innings or more just three times over his first three seasons in the Majors, all with the Rockies, a feat he's already accomplished twice this year after being acquired in the winter by the D-backs in a trade for Ryan Wheeler.
While Reynolds' success has been a revelation for Arizona thus far, count D-backs closer J.J. Putz as someone who isn't surprised by the southpaw's stats.
"He was impressive when he was on the other side," Putz said. "He throws strikes, he's aggressive, he throws all his pitches for strikes and he's on a pretty good roll right now."
Tyler Emerick is an associate reporter for MLB.com. This story was not subject to the approval of Major League Baseball or its clubs.