Gregorius moved into two-hole, Prado dropped to sixth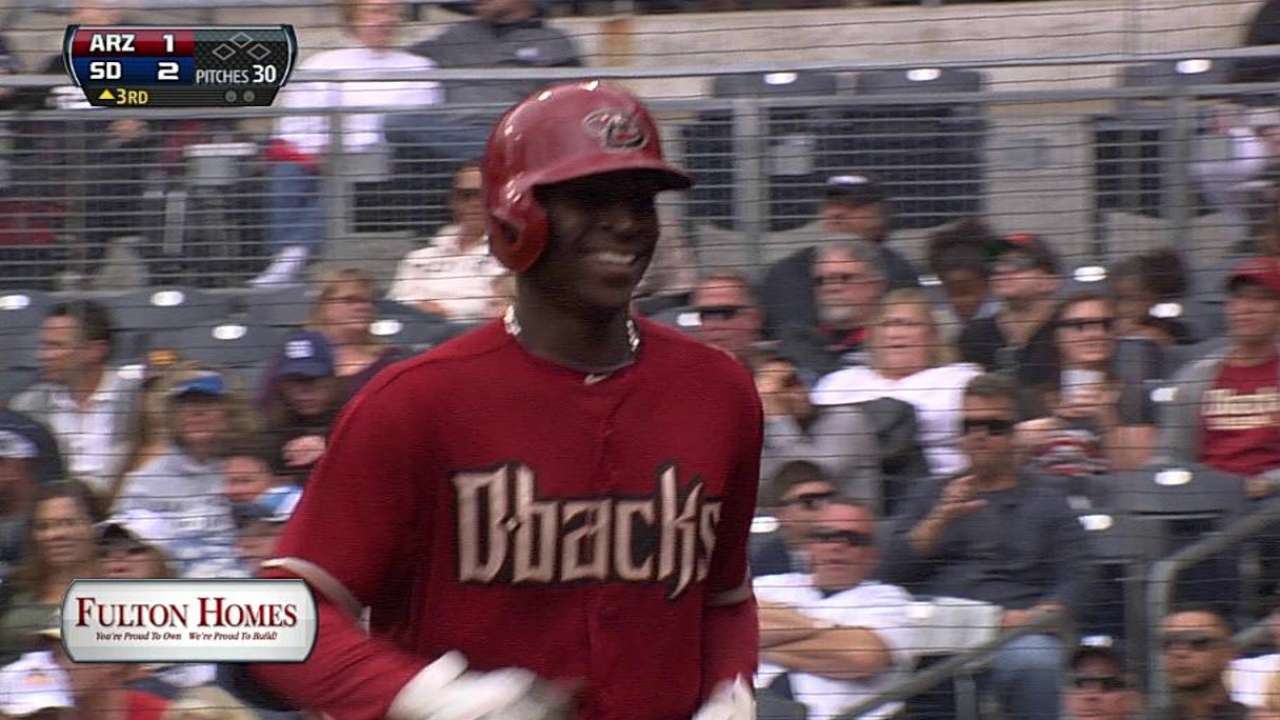 LOS ANGELES -- Manager Kirk Gibson said recently that he didn't want to put rookie shortstop Didi Gregorius high in the batting order too soon in his career.
However, with the D-backs' offense struggling to find consistency and Gregorius swinging a hot bat, Gibson moved Gregorius up to the No. 2 spot in the order while sliding Martin Prado, who is off to a slow start offensively, down to sixth.
"I told you I didn't really want to do that, but I just feel the way our offense has been constructed lately we haven't gotten the production, the consistent production," Gibson said. "Little more balance in our lineup between right and left. He's young. It puts a little more pressure on him. We'll see if he can handle it. Prado's been pushing, no doubt about it, so I just moved him down a little bit, try to get him going a little bit."
Gregorius was hitting .433 coming into Monday's game and has played outstanding defense at short while wreaking havoc on the basepaths.
Despite facing a left-handed pitcher, the Dodgers' Chris Capuano, Gibson was confident enough in the lefty-swinging Gregorius to hit him high in the order. Part of the thinking is that the more he sees lefties, the better he will hit them.
"We see him as an everyday player," general manager Kevin Towers said. "If you don't' see [lefties] a lot, you're not going to be comfortable up there. There will be a learning curve and I'm sure there will probably be some struggles, but I think the more he sees them the better off he's going to be."
Steve Gilbert is a reporter for MLB.com. Read his blog, Inside the D-backs, and follow him on Twitter @SteveGilbertMLB. This story was not subject to the approval of Major League Baseball or its clubs.