Gibson, Towers want Kennedy to be more aggressive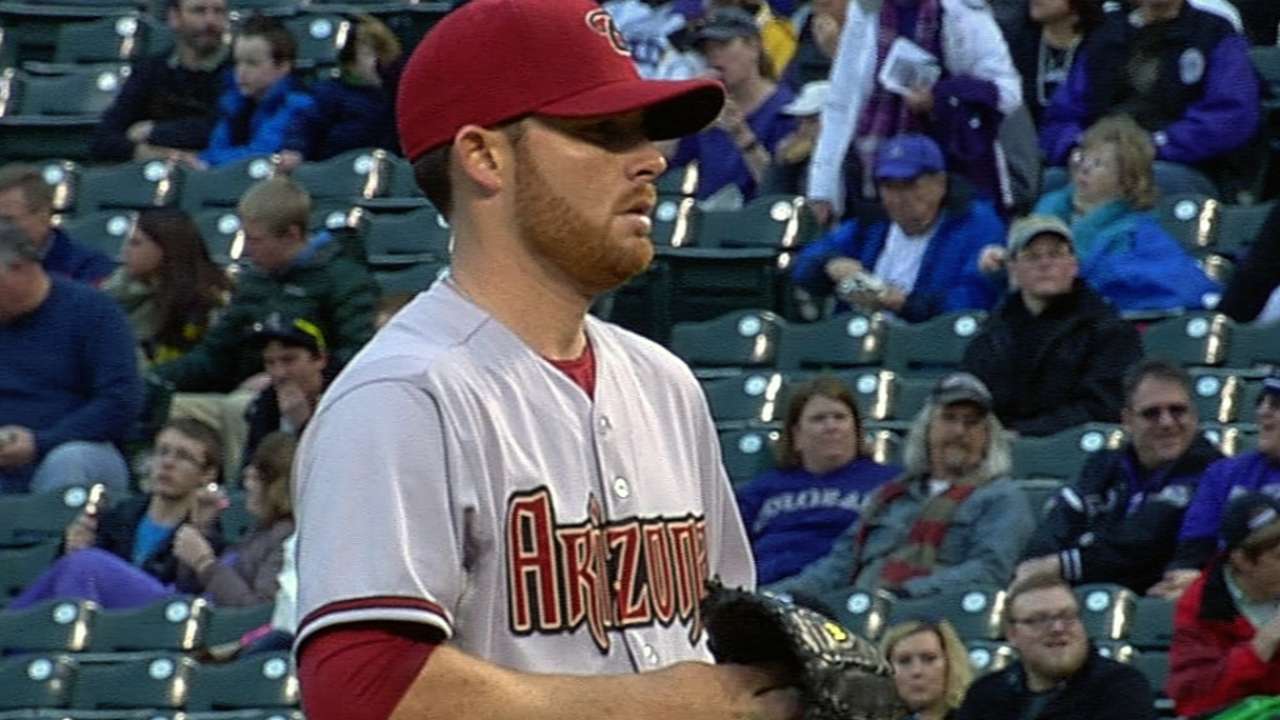 LOS ANGELES -- D-backs manager Kirk Gibson and general manager Kevin Towers met with right-hander Ian Kennedy prior to batting practice Monday at Dodger Stadium.
Gibson did not want to get into specifics of what was discussed.
"He's just kind of gotten away from who he is," Gibson said. "We talked to him a little bit today. He wants to do well."
Kennedy allowed five runs on five hits while walking three in 5 2/3 innings against the Padres on Sunday.
Gibson was asked what he meant by Kennedy getting away from who he is.
"Walking guys, not being able to throw the ball where he wants to, not having confidence in his pitches like he has in the past," Gibson said. "He'll get back on track."
Judging by what Towers said, the team would like to see Kennedy be a little more aggressive.
"In '11, he was best when he's got the good fastball location to both sides of the plate," Towers said. "Yesterday, he pitched more away and probably 50 percent of his pitches were offspeed pitches -- and you throw that many of them, they start sitting on it."
In 2011, Kennedy was 21-4 with a 2.88 ERA and finished fourth in the National League Cy Young Award voting.
Steve Gilbert is a reporter for MLB.com. Read his blog, Inside the D-backs, and follow him on Twitter @SteveGilbertMLB. This story was not subject to the approval of Major League Baseball or its clubs.