Putz slated to see doctor regarding elbow stiffness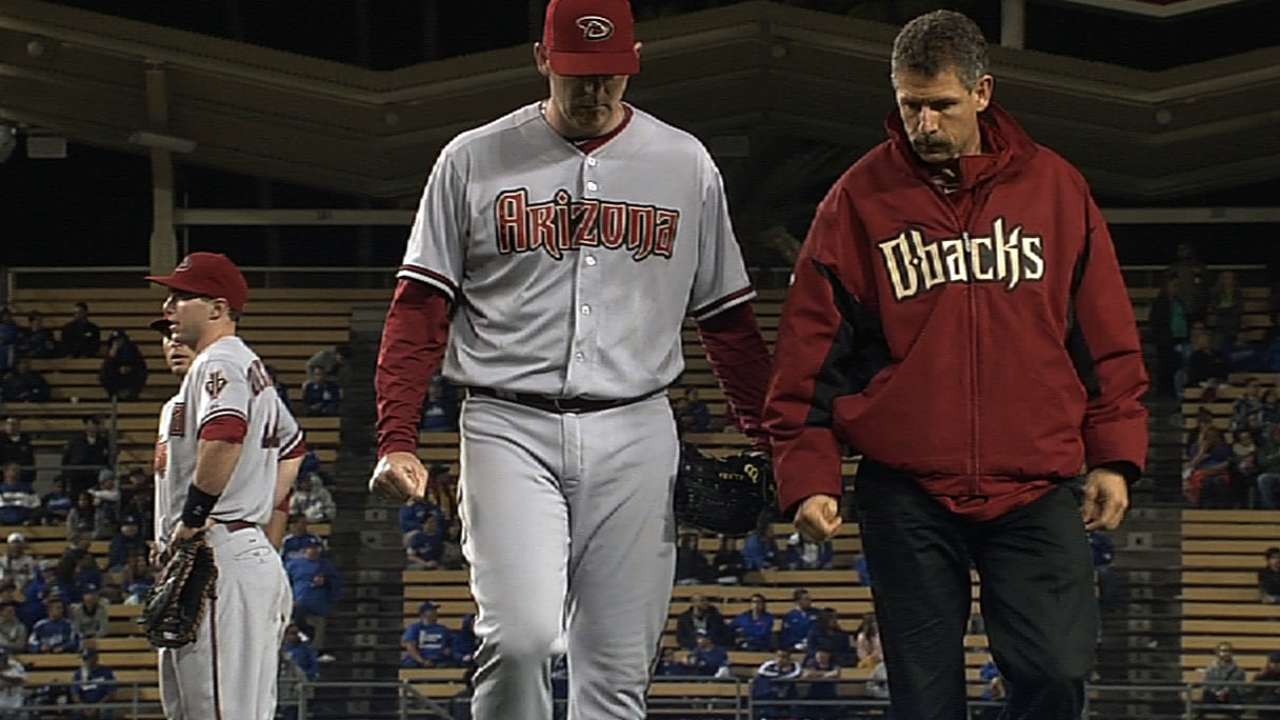 LOS ANGELES -- D-backs closer J.J. Putz was forced to leave Tuesday night's 5-3 win against the Dodgers in the ninth inning after feeling stiffness in his right elbow.
"We're going to go see the doctor tomorrow and go figure out what it is," Putz said.
Putz was brought on to protect a two-run lead and walked the first batter he faced, Nick Punto, on four pitches.
After the final pitch, Putz began clenching and unclenching his right hand and shook it several times. After being looked at briefly on the mound by head athletic trainer Ken Crenshaw, Putz was removed and Heath Bell was summoned from the bullpen.
As it turns out, Putz felt the stiffness and zinging after the second pitch, but he tried to pitch through it.
"I didn't know what it was, and then after it happened two more times, I thought I probably should say something," Putz said.
Sleep will likely be hard to come by for Putz on Tuesday night in anticipation of the visit to the doctor.
"The hardest thing is just not knowing what it is," Putz said. "I've never felt anything like it before."
Steve Gilbert is a reporter for MLB.com. Read his blog, Inside the D-backs, and follow him on Twitter @SteveGilbertMLB. This story was not subject to the approval of Major League Baseball or its clubs.